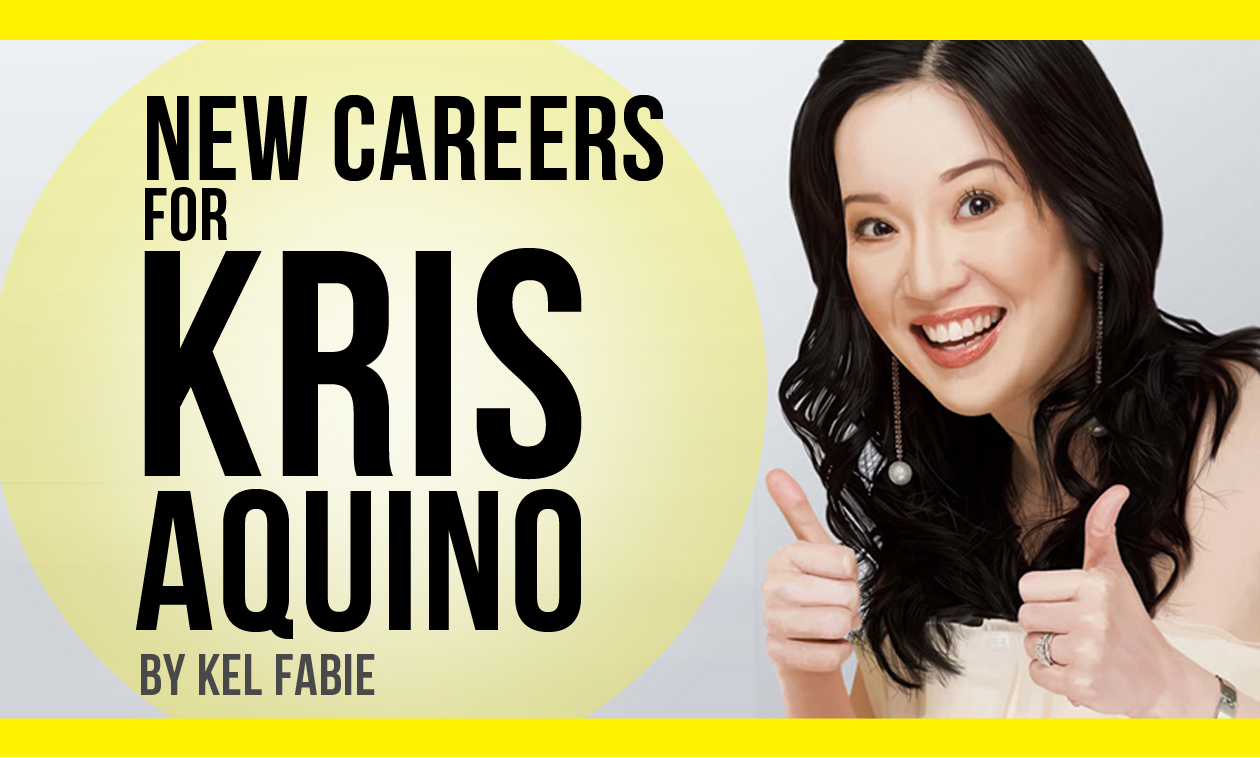 [buffer by="15px"] [dropcap letter="Y"]ou may love her or hate her, but if you're a Filipino, you probably have an opinion about Kris Aquino. In an unprecedented yet predictably dramatic move yesterday, the embattled host and actress claimed that she is calling it quits with showbiz for the sake of her son, Bimby. I still can't follow the logic why doing the former is for the benefit of the latter, but whatever.

It's an admirable and gutsy move, regardless of how you might feel about her crying a river on TV last Thursday night. And then, that awkward moment when you realize that we just turned a personal, domestic problem that normally gets slapped with court-mandated gag orders into a national issue. That's when you realize that unless she makes good on her promise and never returns, this is all business as usual for the Queen of All Media.

True, if her allegations against her ex-husband, James, are true, then she has every right to pursue legal action. But for her to go on air and literally do it at the expense of Sabah, Kristel Tejada, and the RH Bill does raise eyebrows, especially since you can almost be sure she's the only woman who could possibly have had that opportunity at her fingertips. Just ask Heart Evangelista.

But enough of that. It's time to look forward. With Kris leaving showbiz, while yes, she's rich enough to never work another day in her life, knowing what kind of a workhorse she really is, here are 8 new careers I would like to suggest she look into. Much love and thanks to @superstarmarian and everyone who participated in the #KrisNewJob thread for the inspiration.
[/buffer]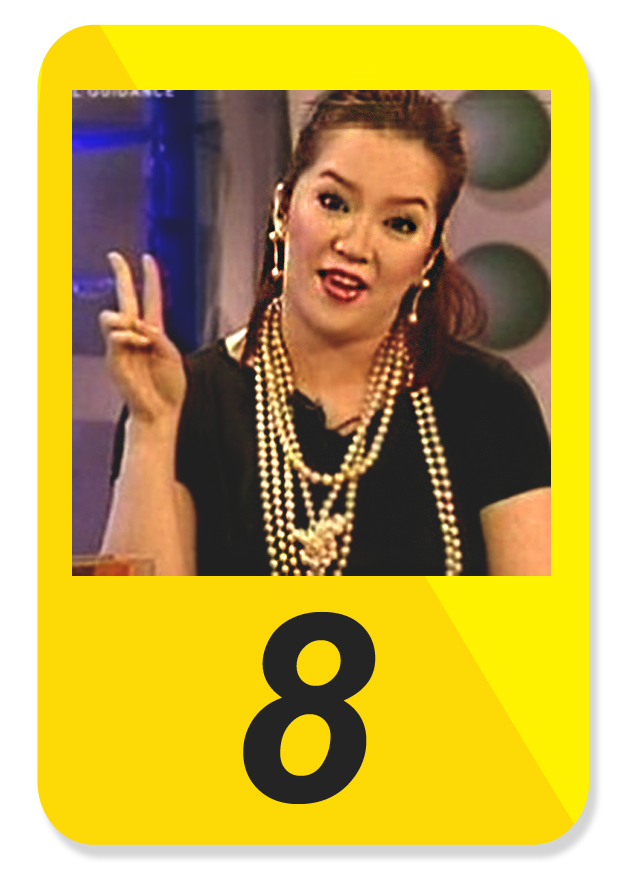 [buffer by="0px" id="bar"]
SABAH PEACE NEGOTIATOR
[/buffer]

Why?

Who else promotes "love love love" as much as Kris Aquino? With PNoy clearly intent on putting a stop to the Sabah claim, it would be in her best interests to aid her brother in the only way she knows how.

The Typical Workday:

"O, Sultan, Malaysians? Shake hands na, okay? Love love love! Unite na kayo!"

"Actually, we're rather united right now…"

"Yes. Very united."

"That's good to know! Err, guys? Where are you going naman? Huwag niyo naman ako iwan dito sa Sabah! Hindi naman namin inaangkin ito ni Noy, ah! Aha-ha-ha!"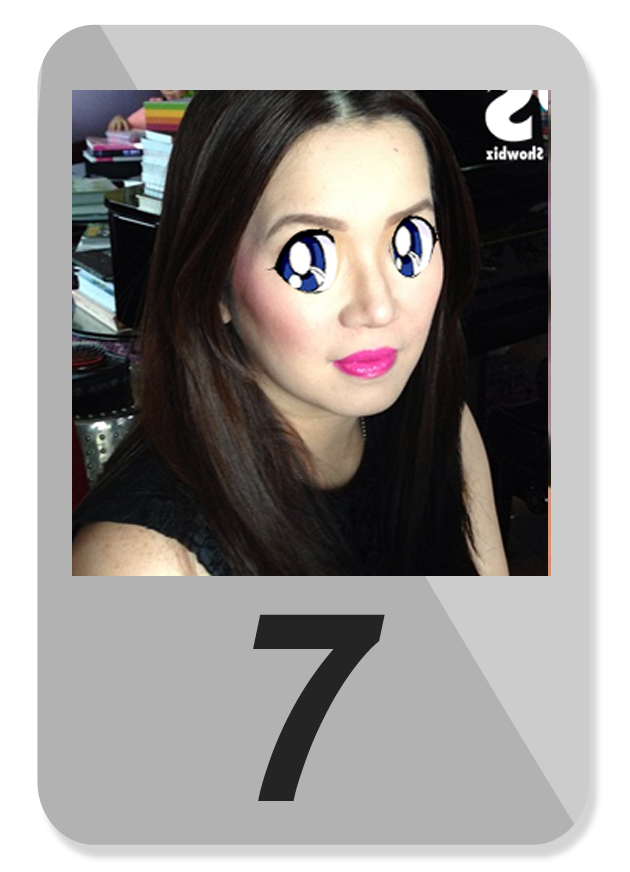 [buffer by=0 id="bar"]
SEIYŪ
[/buffer]

Why?

A Seiyū is a voice actor or actress for Japanese anime. If you watch anime, you would know that Kris Aquino's voice fits right in. She's also had experience in acting in completely different language before. If she'd put her voice to good use, this seems more likely, than for her to become, say, a Bus Conductor ("Baclaran, Baclaran! One na lang aalis na! Joke! Sampu pa hinihintay namin before kami lumakad! Aha-ha-ha!")

The Typical Workday:

"Parurusahan kita sa ngalan ng Buwan! Love love love!"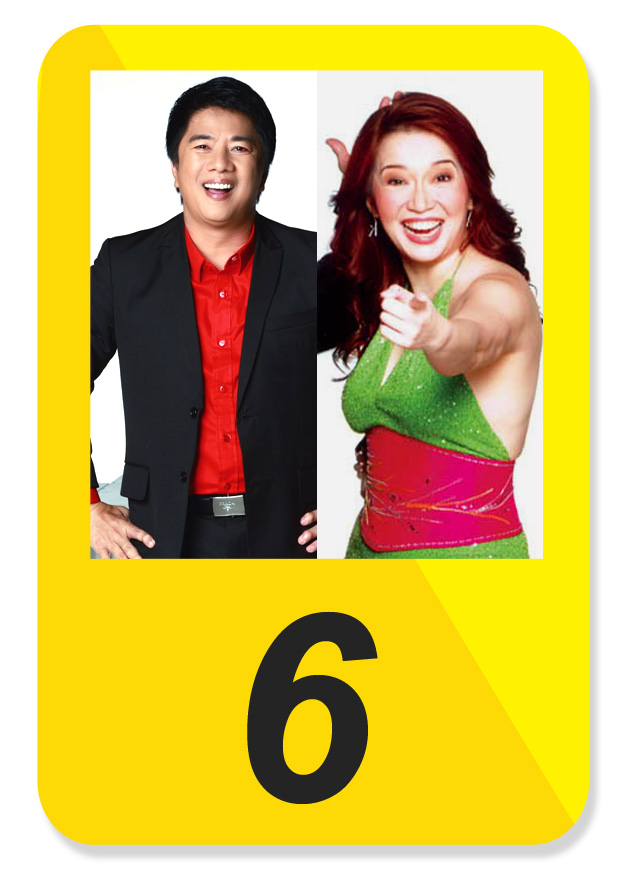 WOWOWILLIE WRITER
Why?
This woman knows how to manufacture drama, and if you put her with the man who knows how to manufacture drama, you can just smell the ratings, even if we would never see her in front of the camera ever again.
Typical Workday:
"Pinagsabihan ko siya backstage. Sabi ko sa kanya, in fairness nakakatawa ka kahit wala kang talent! Love love love! Aha-ha-ha! Teka lang, Kris, bakit ganito script na binigay mo sa akin?!? YOU DON'T DO THAT TO ME!!!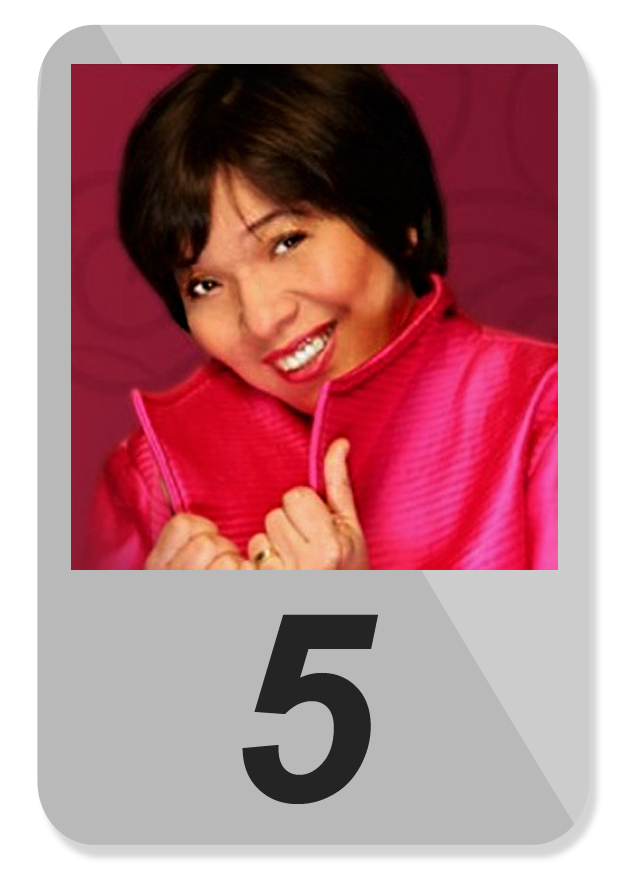 ADVICE COLUMNIST
Why?
The presidential sister has an opinion about everything, and you just know that she can't help but air it out, whether it's solicited or otherwise. Why not put it to good use?
The Typical Workday:
"Dear Letter Sender: First of all, salamat sa letter mo. In fairness, ang ganda ng handwriting mo. Galing ka ba sa Assumption? Ganun kasi handwriting nila lahat. Aha-ha-ha! But seryoso, I understand your problem na nagugutom ka at walang mapakain sa anak mo, because you know, with Bimby, I always have a stock of [Brand Redacted] Corned Beef all the time just so hindi siya makaramdam ng hunger pangs! Aha-ha-ha! Bakit ba kasi ganyan ang asawa mo? Niloko ka rin niya? Or did he traumatize your son? Hay, make the sacrifice na rin! Quit your job, to protect your children! Love love love!"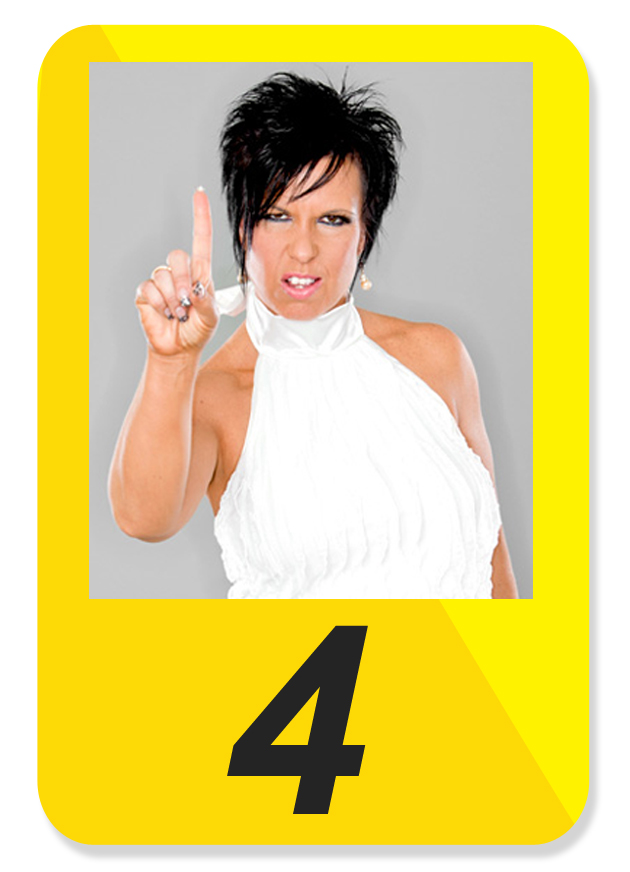 WWE DIVA
Why?
Look. If there's room in the wrestling business for the likes of Stephanie McMahon and Vickie Guererro, there's absolutely room for Kris Aquino.
The Typical Workday:
"Bah Gawd, King! With Gawd as my witness, she's broken in half!"
"Oh, no! Those poor puppies!"
"In fairness, masakit siya, kahit fake-fake lang. Aha-ha-ha!"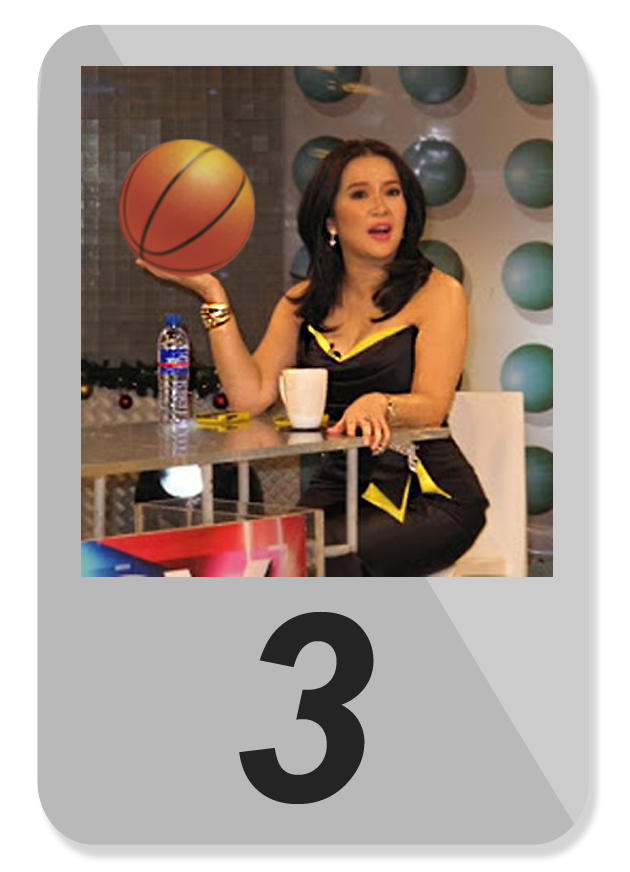 PBA COMMISSIONER
Why?
Well, it's the best way to constantly gain vengeance against James Yap, by making his life a living hell. She could try being a referee, but one-game annoyances are nothing compared to season-long torment.
The Typical Workday:
"Our first order for the day is a pending three-game suspension case against James Yap, Shooting Guard for the San Mig Coffee Mixers. If approved, he will miss the PBA Commissioner's Cup finals because of –"
"Approved! Ahahahahaha! Ano next agenda natin? Love love love!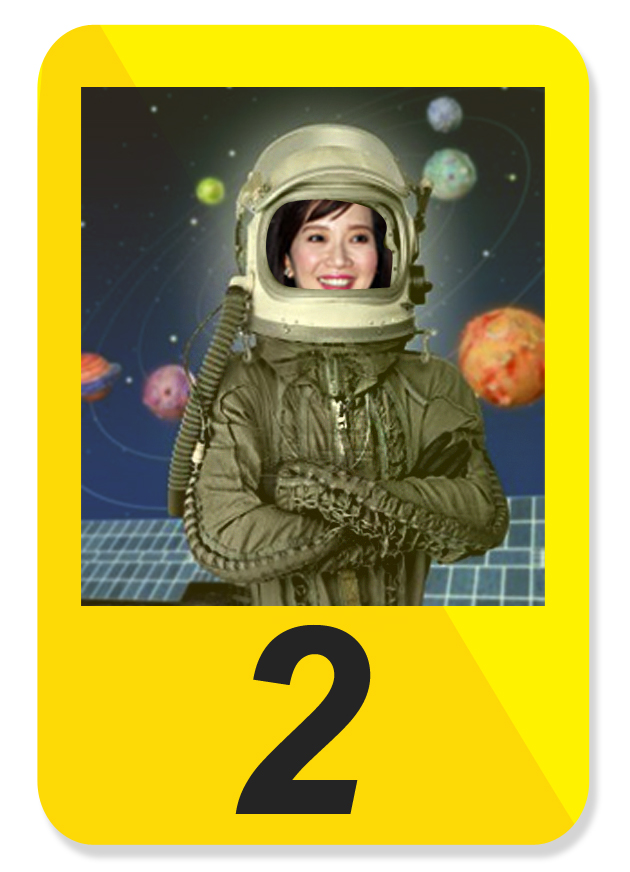 ASTRONAUT
Why?
With this current race to get <a href=https://www2.axeapollo.com/en_PH/>the first Filipino into space,</a> Kris could very well beat everyone to the punch. How long do we plan to have her there, though?
The Typical Workday:
"Houston, we have a problem! In fairness, sampung taon na rin ako dito sa outer space, ha!"
"Houston to shuttle, Houston to shuttle: you're breaking up. We can't hear you. Try again.. next year, maybe?"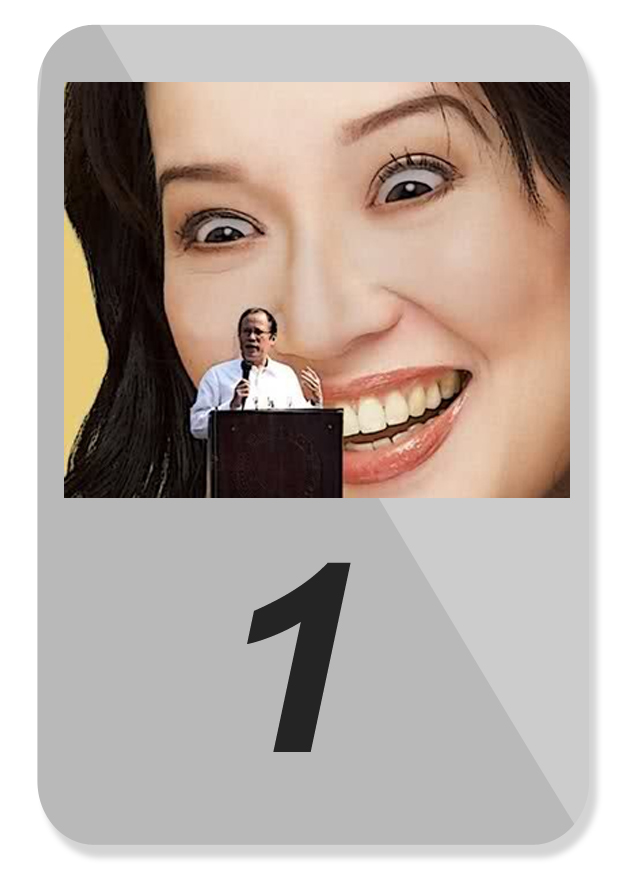 POLITICIAN
Why?
Oh. This wasn't the plan?
The Typical Workday:
"Well, president Aquino, here are the papers you need to veto the Dynasty Bill… wait, this feels like déjà vu."
Kel Fabie is clearly not a fan. For more of his thoughts on the matter, drop by his blog or Twitter!