8 of the Most Notable
and Bizarre Moments
of ASEAN 2017
By Anthony Ken

Given the state the world is in these days, it should not have come as a surprise to us the amount of surreal moments we have witnessed thus far at the gathering of dignitaries at this year's ASEAN. What did caught us off-guard were the ones that involved those at the periphery of the event.
Here is the rundown of the notables, as well as those that have become notorious, in ASEAN 2017:
Traffic Deja Vu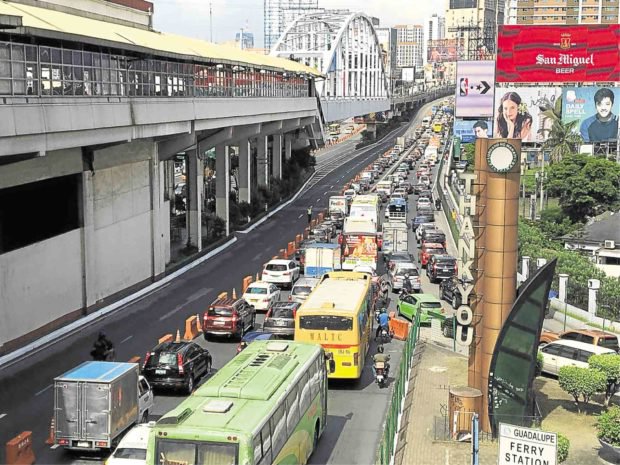 We were warned that traffic would get bad. Which is why the government suspended work and classes. They even put up the pylons, some bearing the words "ASEAN LANE", to give us a preview of what's to come. Still, people went out in droves, and unsurprisingly were met with horrible traffic jams reminiscent of the APEC Summit held in the country two years ago. As such, an outpouring of violent reactions were seen on our feeds.
Awang awa ako sa sarili ko walang bus, grab or uber today!!!! wtf is going on

— Scheherazade (@Zades2619) November 11, 2017
Anong pumasok sa mga utak ng mga tao at nagsilabasan pa ng bahay gayong alam na kalbaryo ang traffic sa EDSA ngayong panahon ng ASEAN??????? 😡 pic.twitter.com/H3GJR198Uv

— kissmarky 💋 (@kissmarky) November 11, 2017
Jeez, if only we were warned.
Dignitaries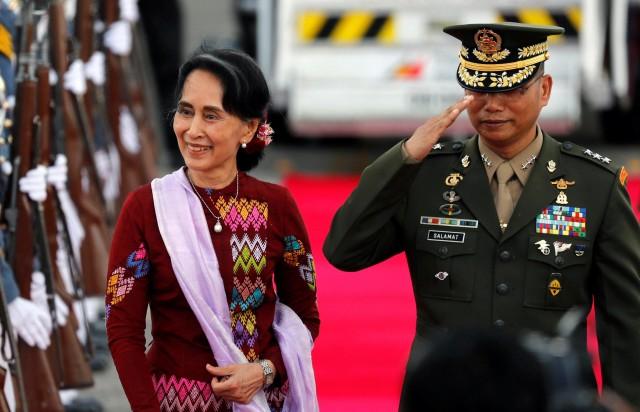 Of course, the reason for the heavy traffic was to ensure the safety as well as the smooth and fast transfer of the visiting heads of state from the airport to the hub of ASEAN activities. There were quite a few characters there, too.
The ASEAN Handshake Strut
Take U.S. President Donald Trump, for example. Trump is notoriously known for his violent handshakes. But when it came time for the traditional arms chain for members of ASEAN, he seems to have lost his grip on the occasion. Trump is also known for breaking protocols in his stint as a statesman. I guess we should be thankful he participated in this at all.
Budding BFF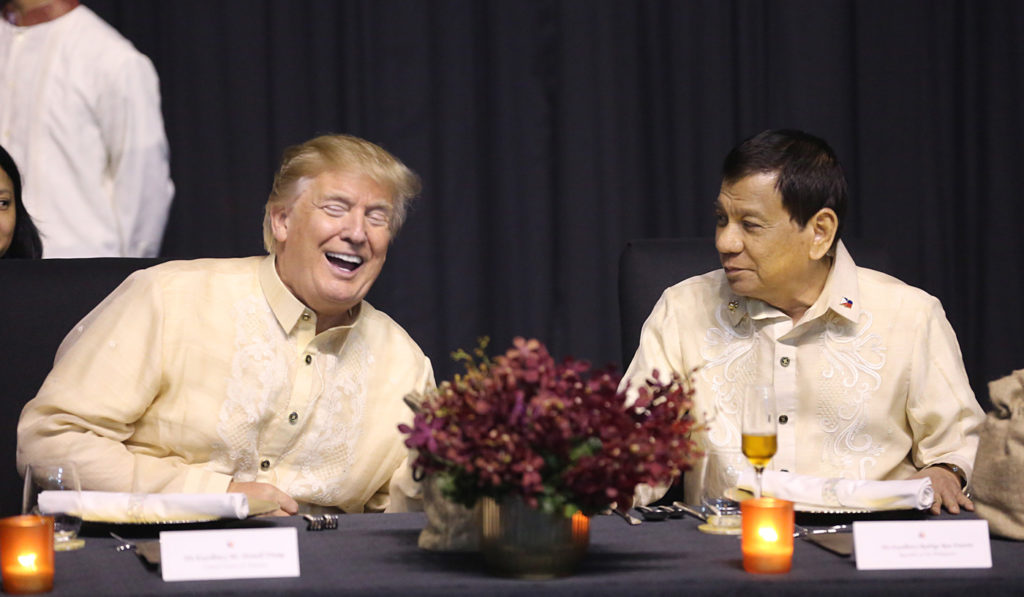 All eyes were on Trump and President Duterte as they are seen in public for the first time as leaders of their respective countries. Are sparks going to fly? What inventive invective are we going to hear? But what we were treated to so far was Duterte serenading Trump. Pretty tame, but it turns out their rapport is real. We're shocked.