ABS-CBN has premiered its latest sitcom, "Home Sweetie Home," where box-office king John Lloyd Cruz once again takes the role of a relatively good-looking but charmingly loquacious leading man.
His leading lady is played by the equally affable Toni Gonzaga, whose natural onscreen magnetism is unfortunately dwarfed by the larger than life appeal of her co-star. Even when paired with the unlikeliest of partners, he not only manages to make it work but always seems to give birth to a new love team that produces a legion of fans. (See also; ASHLLOYD, LaBers,  Lloydiegels etc.)
While John Lloyd Cruz is undoubtedly the most talented actor of his generation, he's arguably also not the best-looking man in Philippine showbiz (that crown still belongs to Queen Piolo Pascual) nor does he have the abs worthy to drool over at the next Cosmo Bachelor bash.
Yet, every straight girl I know would be willing to sell her soul to share a milkshake with him. And if you're like most of the country's female population, you've probably spent your whole life in search for a guy like John Lloyd Cruz; or have broken up with a guy whose only real fault is not being enough like John Lloyd Cruz.
But herein lies the trap: he's not real and you're holding out for a fantasy. Behold, the 8 reasons why it's not him, it's not you—it's John Lloyd Cruz.

"Sa ilog ang mundo'y may himig, Di sana magpalit ang awit ng hangin…Habang kayo'y hinihintay, Mata'y may ngiti puso'y nananabik"


"Sa ilog marami masyadong oras, mga kapalpakan ay pinalalampas…Habang ika'y nagtatrabaho, Siya'y tumatambay, may beer pa sa kamay"


You're secretly hoping that you and your childhood sweetheart or someone from your past (a high school friend, or a college buddy, maybe) will eventually end up with you no matter the odds. Whether it's been 10 months or 10 years you sincerely believed that the two of you are meant to be because of a special connection you shared not so long ago.


Ladies, it's been that long. And let's make it a rule never to date someone who makes us feel bad about ourselves, or in this case, feel bad about your arms which look perfectly fine by the way. Also, find someone who won't make you go on a wild goose chase when he could've saved you a whole lot of trouble by just being honest in the first place. So find a man who will accept and love you, "wobbly bits and all."


So he has a temper and a helluva lot of daddy issues. But he's cute, charming and kind when he wants to be. You also secretly dig the fact that he's slightly bossy and that he gets jealous sometimes. Not to mention the fact that he's financially stable, has great style and a cute brother.


He's your boss. Get over it.


You dream of one day meeting a man who will bring some romance and excitement in your otherwise predictable and dreary life. Ideally, someone tall, has a generally acceptable physique and a handsome mug. More importantly, you want someone who has a grand taste for adventure and will push you out of your comfort zone until you wake up the slumbering Lobo inside you. Rawr.


His eyes are not red because he's spent a thousand years crying and waiting for someone like you. They're probably red because he's spent so many sleepless nights thinking about the song (that he's never going to write) for his band (that's never going to get signed) which is all he really talks about when you're having dinner (which you paid for) at his smelly, grimy apartment (that his mother still pays for). Have you ever heard of Eat, Pray, Love? Find your own adventure, babe.


You crave for witty banter; self-deprecating humor that's actually quite clever and an emotional connection that's beyond all you've ever known. You imagine telling your kids the story of How You Met Their Father and how all the stars aligned for that perfect moment.


Chances are your kids will never ask you about how you and your husband met and if they do it will take around two minutes of your life recounting that "perfect moment," and not nine seasons. Also, when someone leaves you at an altar that screams I'M NOT READY TO COMMIT. So move on. MOVE ON.


You want someone who's passionate about life, someone who's willing to change his entire career because he believes in his dreams and he believes in yours as well. He will fight for you, cry for you, and you will end up believing in love again because of him.


A serious relationship is not founded on or made stronger by casual sex. Enough said.


"She had me at my worst. You had me at my best. Pero binaliwala mo ang lahat… and you chose to break my heart."

You want a guy who will love you 'til Kingdom come, one that will tolerate all your quirks and annoying habits because he needs you more than anyone or anything. He's the kind of guy who will find you cute when you get mad, and kiss you just when you're about to give him the ultimatum. He's that guy.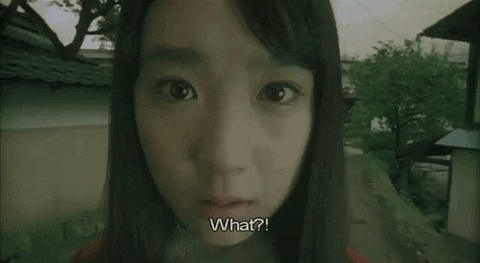 "I totally went on rebound for you, but I'll give you another chance if you say the following lines: 'Sana ako pa rin.. Ako na lang. Ako na lang ulit.'"
OKAY. Let me get this straight, you get that pixie cut that looks horrible on you not to mention break-up with a man with abs so perfect they look like they were photoshopped on him and then he makes you give him more space and time until he can figure things out. HUH. Also, he cheated on a perfectly nice albeit not-so articulate girl who (DUH) turned out to be nothing but a rebound. That's his best? Gurrrrrl, please.


You want to end up with a self-made man who can provide for you; one who's not easily intimidated by your father or your background. He's a steadfast guy who will go through hell for a chance to be with you but for some reason being with him is just too damn difficult.


Hey, we've all been there. We end up staying longer in a relationship because we start believing it doesn't get better than this because we've been told time and again that the best relationships are those worth fighting for. But truth be told, you've broken up several times for a reason. So say thank you, let go and give yourself a chance at true happiness.
At one point or another, we've all believed in the prospect of fake love; we prayed for a happy ever after entirely devoid of issues and perfectly captured on celluloid. But that's all it really is: a fairy tale. In reality, we probably would have never dated this guy or stayed long enough in a relationship if John Lloyd wasn't an actor.

But rather than hoping for a relationship with two-dimensional projections of characters that sadly, don't even exist, maybe it's time we stopped believing in fictionalized portrayals of love.

Because real love is messy and real love is hard. But real love will help you wash the dishes, it will know all your favorite Beatles songs, it will be there when your pet dies, it will have dreams and it will share them with you, it will massage your bunion at the end of a tiring long day and real love will say, "Yes you look slightly chubbier in those pants, hon. But I'm crazy about you anyway.'"

P.S. I'm actually a big John Lloyd fan and have worked with the actor several times. I share your sentiment and believe that he (the real person at least) is actually quite a wonderful person. So, no death threats, please.

P.P.S. Here are 8 life lessons from the John Lloyd and Bea Alonzo movies.

Please share your feelings about JLC in the Comments Section.