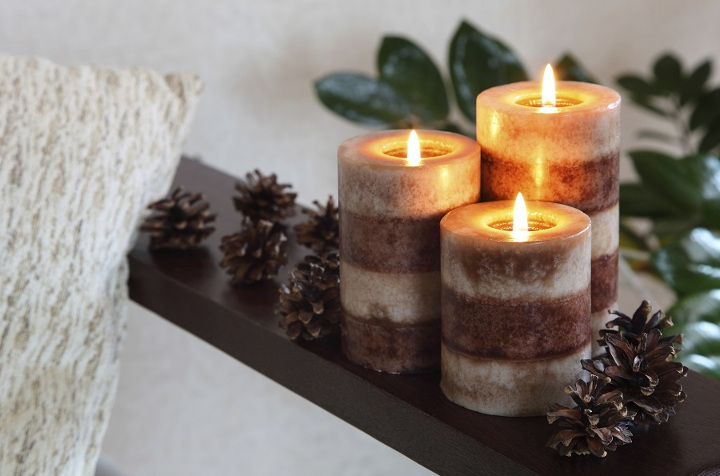 Scented Candles for Relaxation and Where to Get Them
By Kyzia Maramara

We get so preoccupied with work and life that sometimes we neglect to pamper ourselves or even just relax for a while. Your home is a place where you can enter and leave all your workload at the door, why not make it more comfortable and relaxing? Create a perfect atmosphere with these fragrant candles that you can place anywhere in your house.
Bright Ideas Manila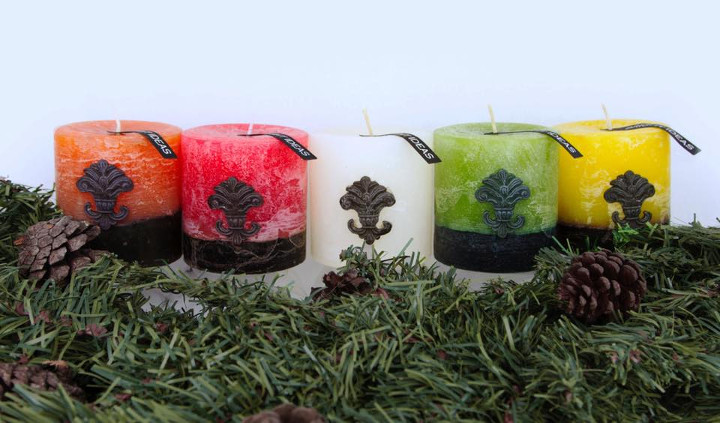 Website | Facebook | Instagram
Bright Ideas Manila has been providing quality scented candles since 1999. Their creative and stylish candles are made from imported high-quality raw materials and premium European fragrances. You can also pair your order of a candle to their line of fragrance oils. Bright Ideas Manila can be found in SM Department Stores nationwide.
Aromabotanical Philippines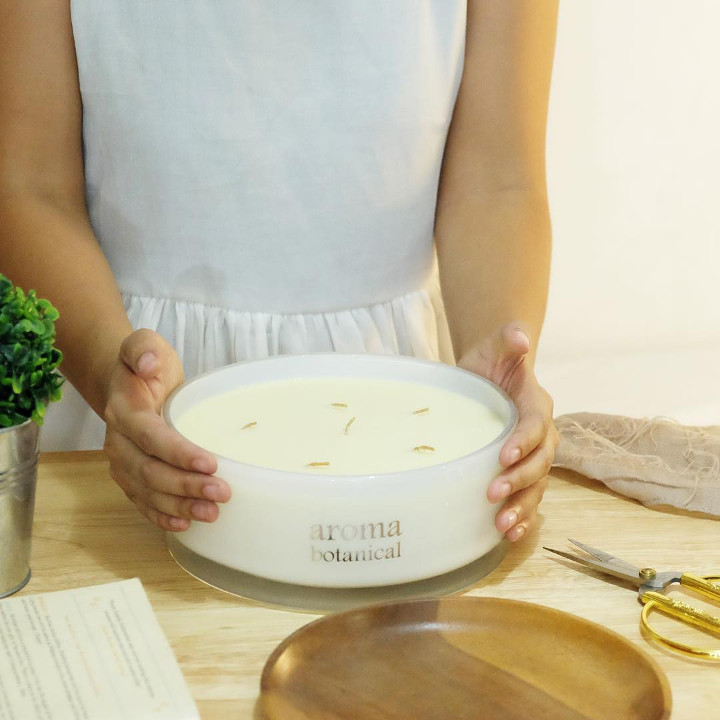 Aromabotanical fragrances are created locally in Sydney, Australia assuring that customers will get products made from the highest quality of natural ingredients. Their unique and luxurious fragrances are calming to the body and the soul, and perfect for any home. They're famous for their 1, 2, to 6 wick candles, and their diffusers. You can find them in Makati, Alabang, Cubao, Marikina, Ortigas, and Cebu.
Happy Island Candles
Website | Facebook | Instagram
Do you like Pina Coladas and getting caught in the rain? You're in luck because Happy Island Candles offers a line of different tropical scented soy candles – including pina colada! Other best-seller scents include Pineapple Mango, Lavender, and Melon and Cucumber both available in soy candles and travel tins. If you find that you really want to smell like their candles, they also offer skin care such as lotions with the same scents. You can order their products on their website or on their section at BeautyMNL.
Krispy Kreme Candles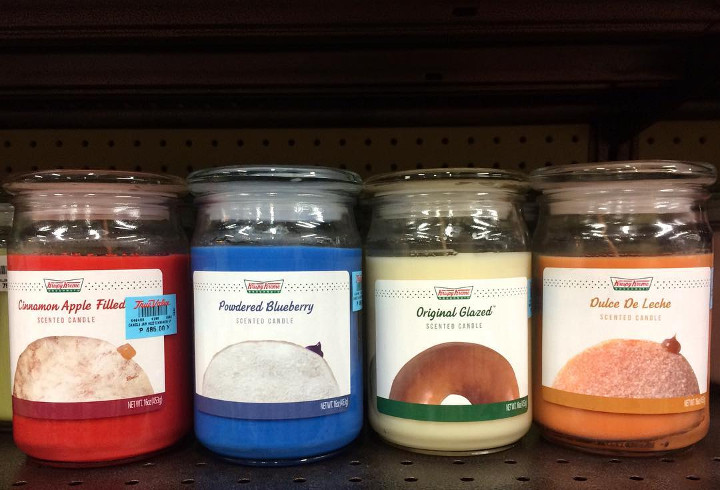 From waiting for promos on Facebook to waiting in line for a long time for said promos, how far can your love for Krispy Kreme take you?  If you're a true blue fan of the product, here's good news for you: Krispy Kreme is making doughnut-scented candles! These candles come in (flavors) scents such as Original Glazed, Dulce de Leche, Raspberry Filled, Powdered Blueberry, Maple Iced Glazed, and Pumpkin Spice. So if you're craving for a doughnut in the middle of the night, light one of these, it'll help you be sane until stores open!
These candles run out of stock quickly so hurry and get yours at True Value or order at Amazon!