Geek | 72,817 views
8 New Smartphones For Every Budget
We're still waiting for one that makes us coffee.
By Tynne De Leon | May 30, 2017
8 New Smartphones
For Every  Budget
By Tynne De Leon
The year started with a lot of great new phone releases, and if you still haven't decided on what to buy, here's a list of new phones that cater to your budget:
Asus Zenfone Live
Price: Php 6,995
Asus breaks convention by introducing Zenfone Live — the first-ever smartphone with real-time beautification technology for those who love doing live videos! It has a soft-light LED selfie flash and 2X greater light-sensitivity for flawless videos and a dual-microphone technology for clearer sound and lesser background noise.
LG K10
Price: Php 8,990
For those looking for a cheap smartphone, LG recently unveiled its budget-friendly flagship phone, the LG K10. It has a 720p resolution, and a .5GHz MediaTek MT6750 octa-core processor with 2 GB of RAM—pretty impressive for a budget smartphone. For less than Php 10,000, the specs are more than enough for your smartphone needs.
Samsung Galaxy J5 Prime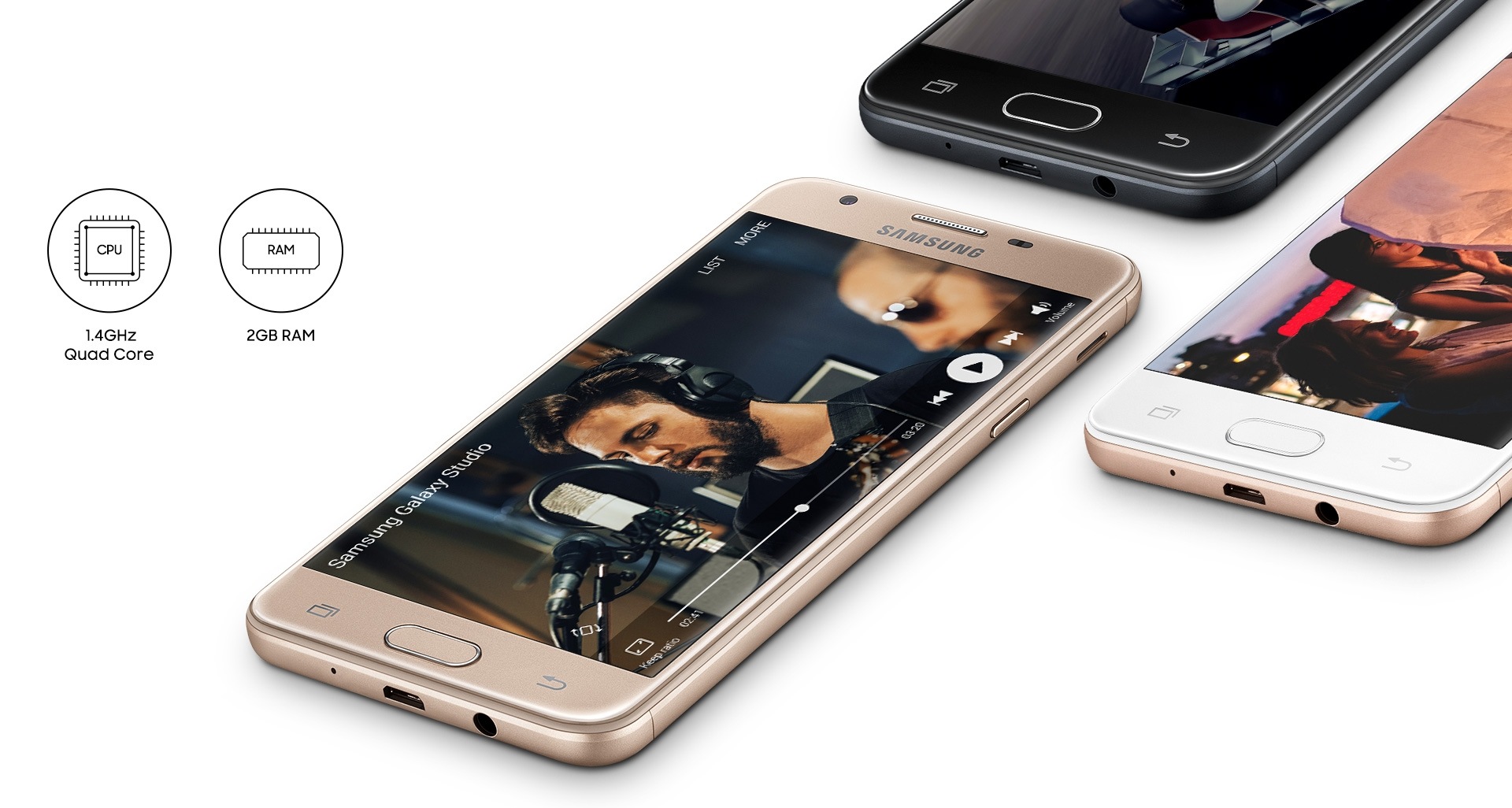 Price: Php 9,900
Love taking night photos? Samsung's Galaxy J5 Prime features an F 1.9 lens that is perfect for low light conditions. It also has a wide selfie function for group shots, and its 13 MP rear camera can capture vivid images in pure detail. For just Php 9,900, it's definitely a prime choice for a good smartphone.
Vivo V5s
Price: Php 14,990
A slight upgrade from its predecessor, V5, Vivo boasts a 20 MP front-facing camera for selfie lovers and a whopping 64 GB storage for your files and games. With a price of just Php 14,990, it's a mid-range phone that is definitely a lot of bang for your buck.