8 Early 2000's Novelty Acts: Where Are They Now?
By Janus Dosequis Harvey

Our early 2000's was inundated with all sorts of double-meaning songs, a notorious compilation of which we've already provided you with. These novelty acts continued the fine tradition of our late-great king of novelty songs, Yoyoy Villame, who may or may not be impressed by the people who have tried taking the throne from him.
Well, seeing as most of the people on that list no longer have any careers to speak of, why don't we go ahead and find out… where are these novelty acts now?
P.S. Sex Bomb Dancers, you say? Why, the sheer number of members that group has means they deserve their own WATN list! Watch out for that one.
8. Selina Sevilla
Claim To Novelty Fame: Nilunok Kong Lahat, an amazing song about swallowing… pride, I hope.
Selina Sevilla was on fire with this ditty back in the day, then she immediately disappeared afterwards. Not much else could be said about her and most of her ilk, really.
Today: Selina Sevilla, despite the double-meaning song and the claims in earlier interviews that "women are for men," turned out to be lesbian, and married her partner, Lalen Calayan, in 2010. Calayan is of course related to Dr. Manny Calayan, the cosmetic surgeon who reconstructed Selina's, ahem, posterior after a fake doctor botched that operation. She's now one of the co-owners of the Calayan group.
So yes, after all that posturing at women being meant for only men, nilunok din ni Selina ang lahat ng sinabi niya, na siya'y hindi iibig sa isang katulad ni Lalen. And that's beautiful.
7. Angelica Jones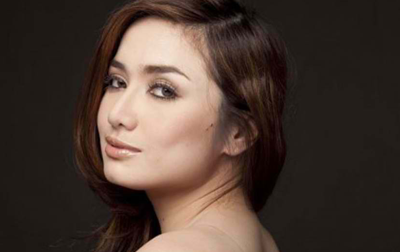 Claim To Novelty Fame: Miss Flawless, perhaps the most self-serving novelty song this side of Totoy Bibo.
Angelica Jones is Ms. Flawless. That's all you needed to know about her back in the day, because she damn sure didn't let you forget it.
Today: Angelica Jones is currently a board member, representing the third district of Laguna. Ms. Flawless is now Ms. Politics, apparently.
6. The Baywalk Bodies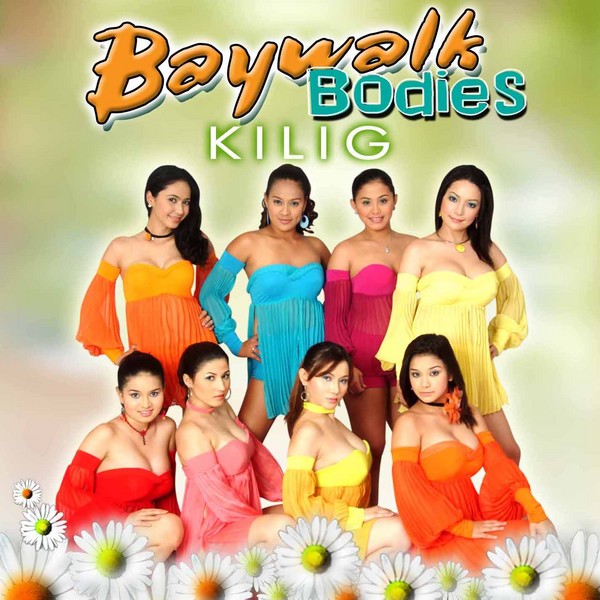 Claim To Novelty Fame: Aside from the infamous Baywalk photo shoot, this group had a bunch of novelty songs as part of a mildly successful novelty album, including Kiliti, Kilig, and Pinagbigyan.
The Baywalk Bodies were best known for their nearly nude photo shoot along Baywalk in the early 2000's, and the resulting controversy gave them the name and notoriety they so craved until they all but disappeared in the present.
Today: Rejoice Rivera, was tragically murdered in 2011. Jeanette Joaquin found her ex-partner dead in 2012, due to suicide, apparently over the breakup. In 2007, Palmolive Palma had a video scandal with Will Devaughn. Next to nothing has been heard from this group ever since. This recap turned pretty dark quickly. :(
5. Diwata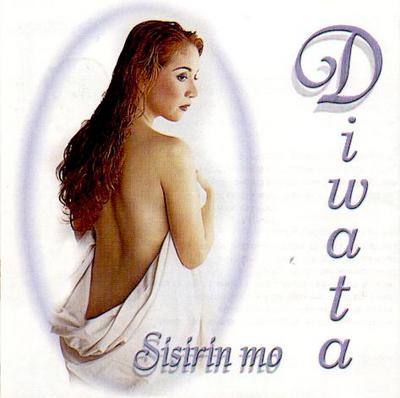 Claim To Fame: Sisirin, the least credible-sounding double-meaning song ever, because every double-meaning line was a ridiculous stretch.
Diwata, contrary to popular rumors, did not become a satellite in 2016.
Today: After attempting to be in politics, Diwata found it to be even dirtier than showbiz, and promptly withdrew from her candidacy, finding god in the process, by joining Victory Christian Fellowship. She joined a missionary team in Kyrgyzstan there, and while working closely with the church over the years, met an Irish-American-German guy, whom she married in 2007. She currently resides in America and ministers to Myanmar refugees.
All this after a novelty song? What have we been doing with our lives, guys?!?