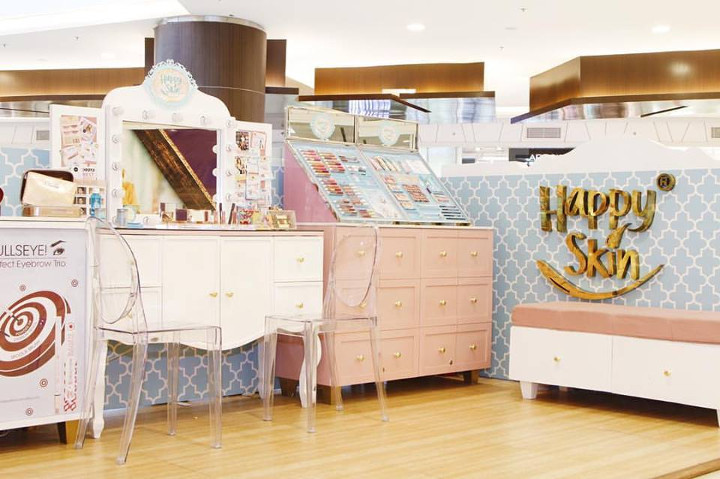 8 Happy Skin Must-Haves
By Therese Aseoche

Happy Skin has become the Filipina's favorite local make-p brand. Since its humble beginnings in 2013, the company has grown to have 14 stores and 80 counters nationwide offering a varied set of beauty products promising the same thing — to bring out the natural beauty of the Filipina without ever harming her skin.
Here are just 8 of our favorites from their collections!
Express Gel Polish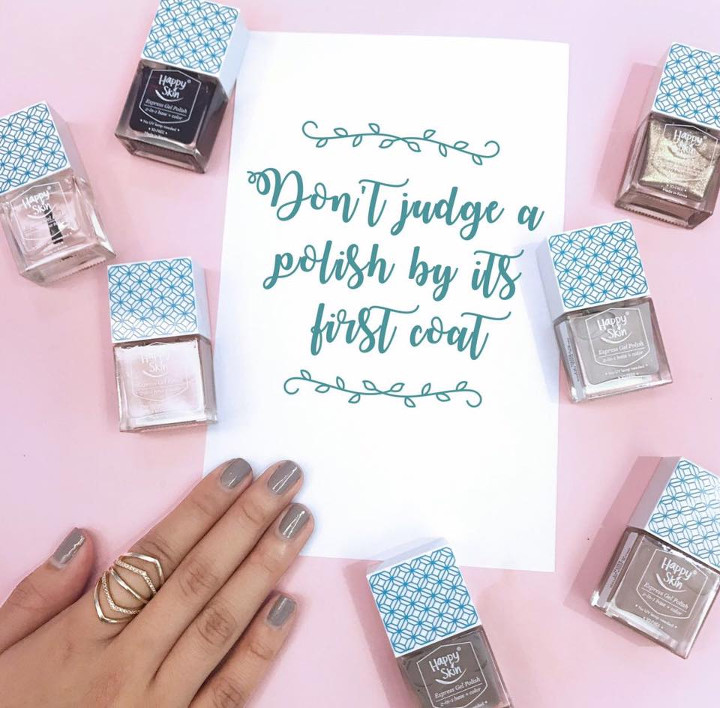 Happy Skin's newest line of Gel Nail Polish is the change we didn't know we needed. They're chip resistant and quick-drying so you can just paint your nails right before leaving home, or at the comfort of your office desk.
They come in a total of eight colors, each perfectly matching our dark skin tones, made with natural ingredients that strengthen and moisturize your nails. And there's no need for a base coat; just top it off with Happy Skin Gel Polish Mirror-Shine top coat and you're good to go! (Available online for PHP 249 each)
Maxim Eyes Perfect Lash Curler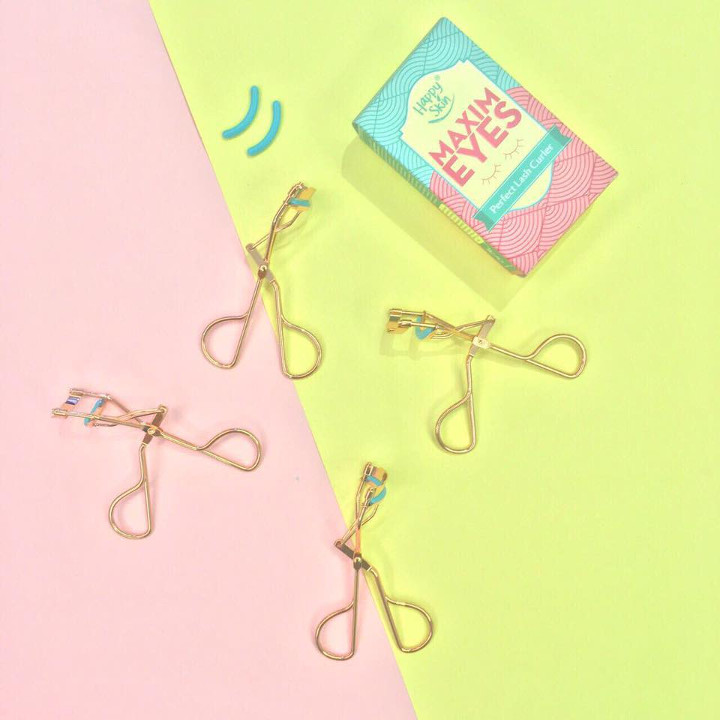 Happy Skin's Perfect Lash Curler is built slightly wider than the usual curlers you'd get from the drugstore with the goal of catching every lash — from the corner of your eye all the way to the end. (Available online for PHP 499)
Charcoal Blotting Sheets
Keep your face fresh, clean and oil-free with Happy Skin's #SkipTheFilter Skin Perfecting Super Absorbent Charcoal Blotting Sheets! The best thing about this is you can use it without worrying about smudging your makeup. (Available online for PHP 149)
Nude Matte Lippies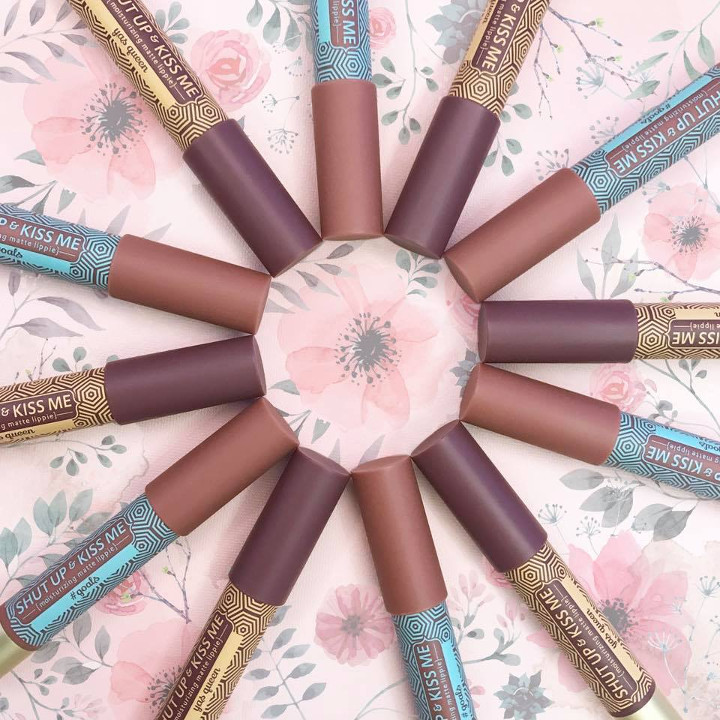 These newest additions to Happy Skin's collection of Shut Up & Kiss Me lippies are definite must-haves for that fresh, no-makeup makeup look. Get yourself a Yas Queen or Goals to bring around everywhere you go! (Yas Queen and Goals are available online for PHP 649 each)
Zit Zapper Second Skin Cream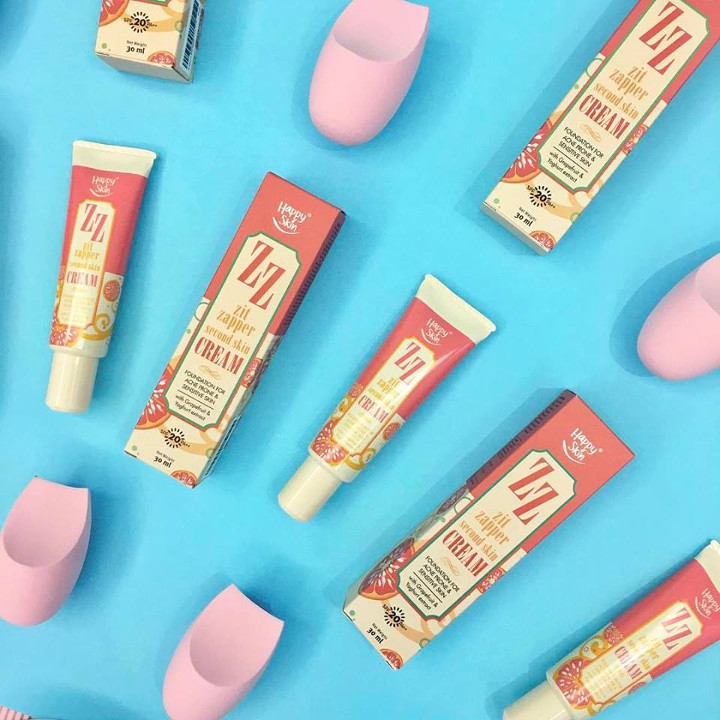 Hide your blemishes before you head out of the house with Happy Skin's ZZ Cream. It's a silicone-free base that smoothens your skin, minimizes pores and fine lines, and gives your face that natural radiance! (Available online for PHP 1,299)
Lip Liners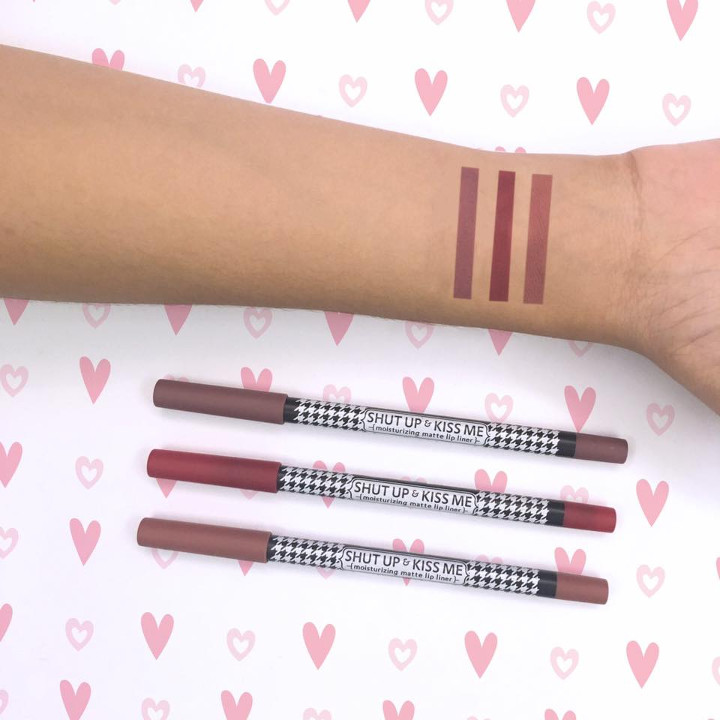 Pair your lippies with these pretty and versatile lip liners to make your lips look much fuller — enough to catch the attention of everybody you'd meet! (Available online for PHP 499)
Pretty Clean Instant Makeup Eraser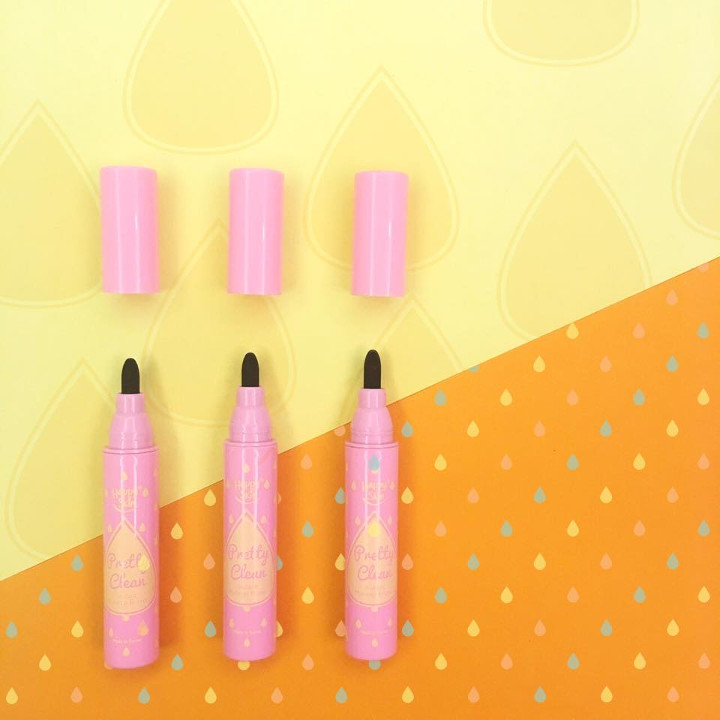 We're accustomed to the pain of accidentally messing up our makeup and then, in our noble effort to clean it up, end up smudging the rest of our faces. But this nifty tool helps us quickly clean and correct makeup mishaps without having to redo everything! (Available online for PHP 499)
Get Cheeky With Me All-Day Hydrating Blush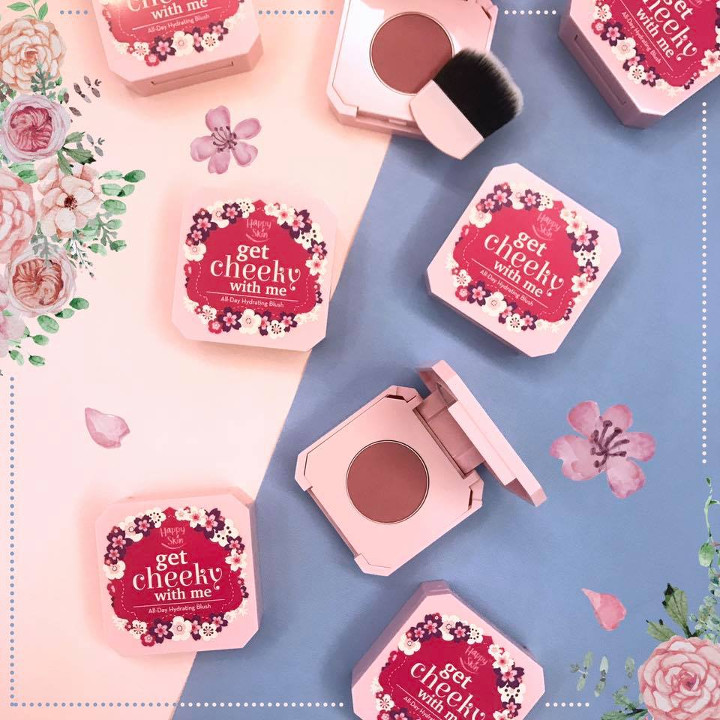 Aside from adding a subdued color to your cheeks, this all-day blush keeps them looking fresh and hydrated with the infusion of Japanese Cherry Blossom extract. It has a small brush and a mirror included inside the compact too. Completely travel-friendly! (Available online for PHP 899)
What's your ultimate favorite Happy Skin product? Tell us all about it below!
All photos grabbed from Happy Skin's Facebook page