8 Public Libraries in Manila
We Wish Would Open 24/7
By Tynne De Leon

Every student knows the struggle of an all-nighter: the need to finish all those projects yesterday, brainstorming for group presentations and of course, cramming your paperwork before the deadline. We want to finish these mostly through complete book references, stable internet connection and a quiet place to concentrate. Sadly, most students don't really have these to begin with.
But not for long.
The Dr. Jose Rizal Public Library in Cebu City is now open for 24 hours, being the first-ever public library in the country to do this. Thanks to a student's Facebook comment, it was taken into consideration by none other than City Mayor Tommy Osmeña. He even personally replied to the girl!
Now, why don't we have this in Metro Manila? The city is home to lots of hidden libraries, some you probably haven't heard of yet, but they're all useful for those who can't afford the luxury of paying for study lounges on a regular basis.
That said, here are the public libraries in Manila which we'd love to be our new study hub 24/7. Consider this as our wish list:
8. Sentro ng Karunungan Library
Honorio M.C. Lopez Building, Tayuman Road, Tondo, Manila
Contact no: (02) 252 62 32
Open Monday to Saturday from 8 a.m. to 5 p.m.
Sitting inside Honorio MC Lopez Technical Institute Inc. in Tayuman, this library has the basic studying essentials you could ask for—helpful books, clean study area, quiet ambience, and good lighting. It's also very accessible since it's near several schools like Manila Cathedral School and Jose Rizal Elementary School. The only thing missing is the 24/7 operating hours.
7. Marikina City Library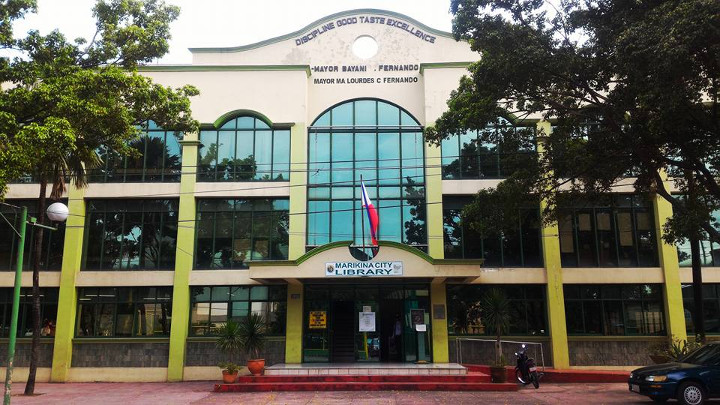 Shoe Avenue cor. V. Gomez Street, San Roque, Marikina City
Contact nos.: (02) 682-9574 | (02) 369-6881
Open Monday to Saturday from 8 a.m. to 5 p.m.
The best thing about Marikina's library is how it debunks the idea of libraries as boring places. For one, they host games and puppet shows, and even screen educational films for the visual learners. It's exclusively for Marikina residents with valid library card. It would be lovely to study here until the next morning.
6. Pasig City Library and Discovery Centrum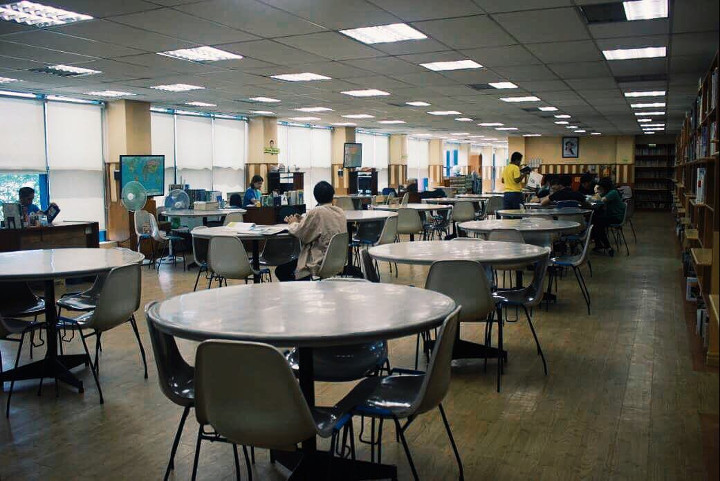 Caruncho Ave., Brgy. San Joaquin, Pasig City
Contact no.: (02) 640-9082
Open Monday from 8 a.m. to 5 p.m., Tuesday-Friday 8 a.m. to 6 p.m. (No noon break)
What makes this library distinctive is its Discovery Centrum where science geeks can have an experiential tour with different scientific objects. Aside from that, they have separate library sections for children, high school and college students. Internet and printing services are also available here! We hope they'd also be available until midnight.
5. Kapitan Isidro Mendoza Public Library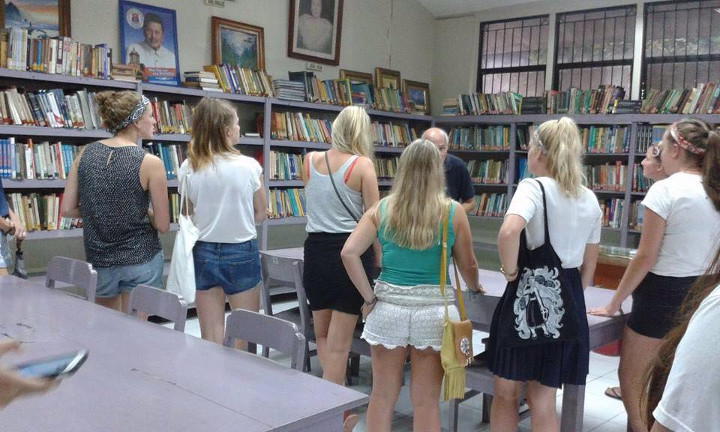 Central Street Corner Teodoro San Luis, Pandacan,Manila
Contact no.: (02) 563 2972 | (02) 310-2674
Open Monday to Friday from 8 a.m. to 5 p.m.
The facilities are simple and the area is spacious, that is why it's a favorite venue for some mini events. The place feels like a quiet café where you can indulge in a good book or write your essay assignment in peace. If only they would open it for 24 hours, though!