8 Stress Reliever Pet Cafes
in the Metro
By Kyzia Maramara

If you find you're tired from human interaction and burned out at work, drop by one of these pet cafes and destress! We guarantee you just an hour with the furry felines and canines will do you wonders.
1. Cat Café Manila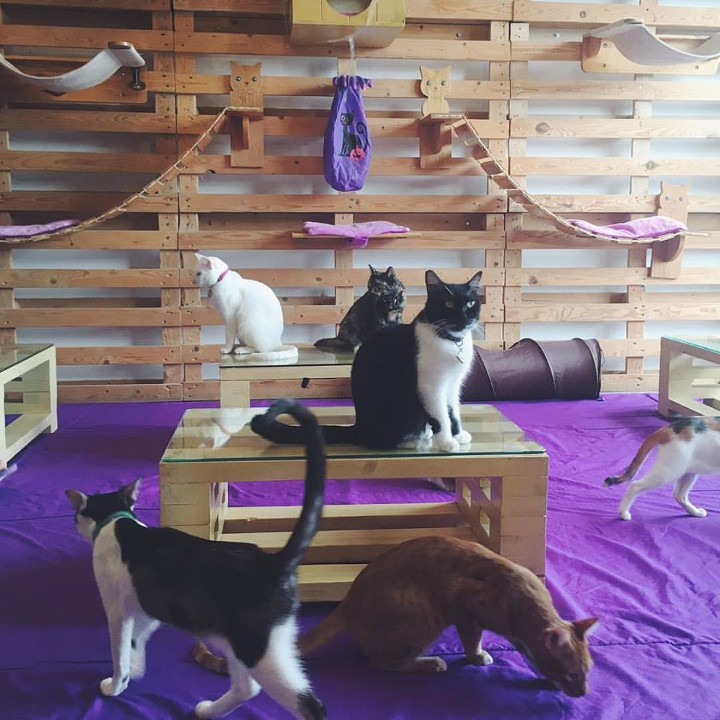 Cat Café Manila
2F 189 Maginhawa St. cor. Makadios St., Sikatuna Village, Quezon City
12pm to 10pm daily
Facebook | Twitter | Instagram |Website
Cat Café Manila is a themed café with the CATvocacy to spread love for animals and responsible pet ownership. The café is in partnership with CARA Welfare Philippines (Compassion and Responsibility for Animals), and serves as a home for adoptable animals. Admission fee is P200 with P100 to pay for the needs of the cats. The place is quite small so book your reservations here before going.
2. Barkin' Blends Dog Café
Barkin' Blends Dog Café
The Brick Road, Sta. Lucia East Grand Mall, Cainta, Rizal, Philippines
12pm to 9pm daily, closed on Tuesdays
Facebook | Instagram | Website
Soothe your doggo-obsessed soul with Barkin' Blends' roster of 30 dogs. Whether you like their resident Golden Retriever named Finn, or their Chinese Shar-pei named Fiona, this café has a dog for you! For a single entry, you have to pay P219, inclusive of a drink. You can stay and play with the dogs for a limit of 2 hours.
3. Bengal Brew + Wolf & Bear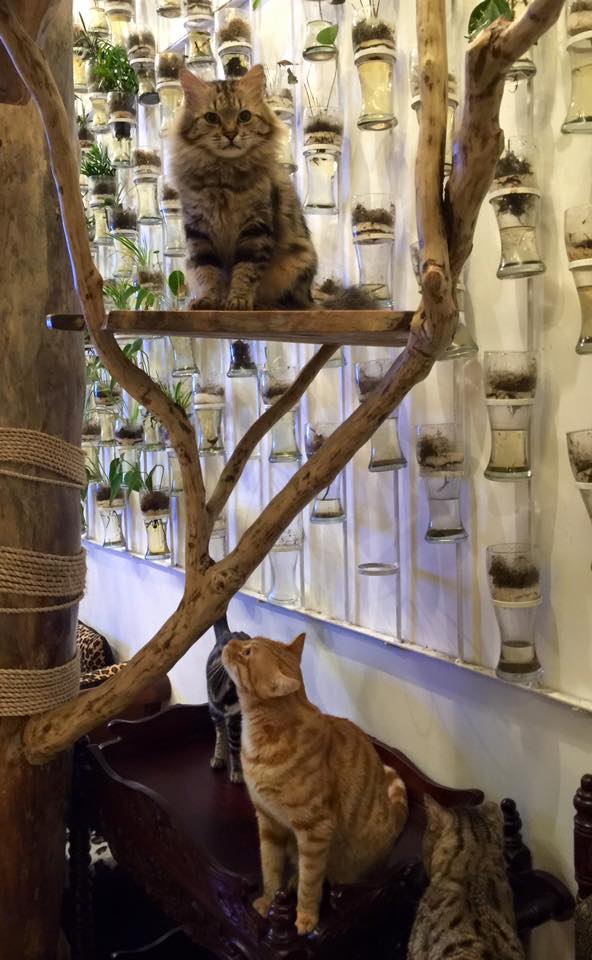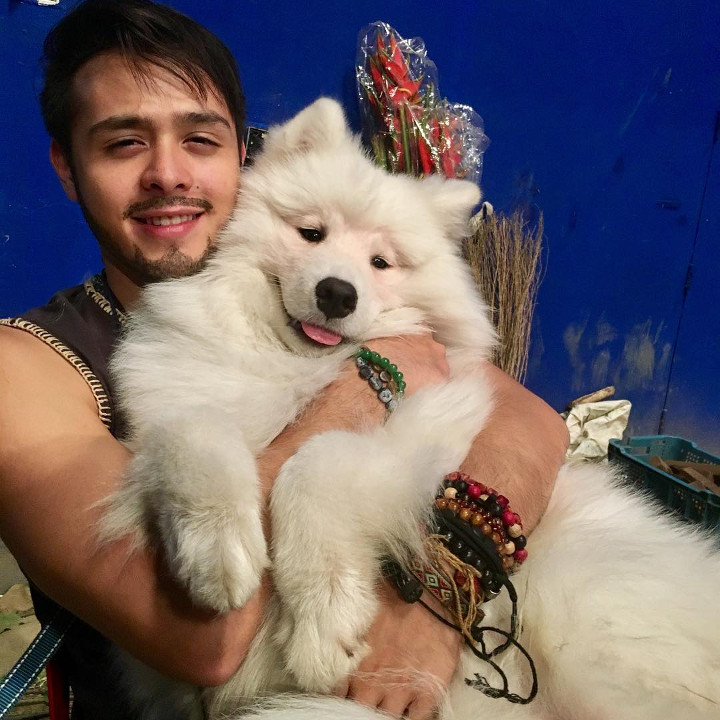 Bengal Brew + Wolf & Bear
Manhattan Parkview, Manhattan Garden City, Araneta Center, Cubao, Quezon City
12pm to 9pm daily
Facebook | Instagram
Bengal Brew is a café that houses exotic cats such as Savannahs and African Servals. Wolf & Bear has gentle giants like St. Bernards, Alaskan Malamutes, Siberian Huskies, and Newfoundland. You can get to cuddle with these furballs for the price of P299/hr, and P399/hr both includes membership and a drink.
4. The Pet Café by Velvet Friends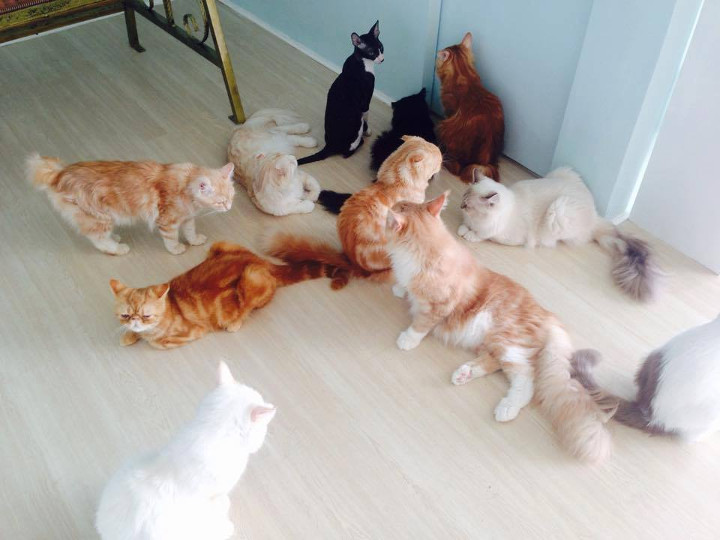 The Pet Café
2nd flr. Cluster H, Blue Bay Walk, Met Park, Pasay City, Philippines
12:30pm to 8:30pm weekdays, 12:30pm to 9:30pm weekends
Facebook | Website
This café prides itself to be the prettiest place with the prettiest pets in the world. Having both a Cat Haven and a Dog Garden, we can't see why not. A cover charge minimum of P220 (inclusive of a drink) is needed to visit the Haven or the Garden, to enter both, you have to add P100.