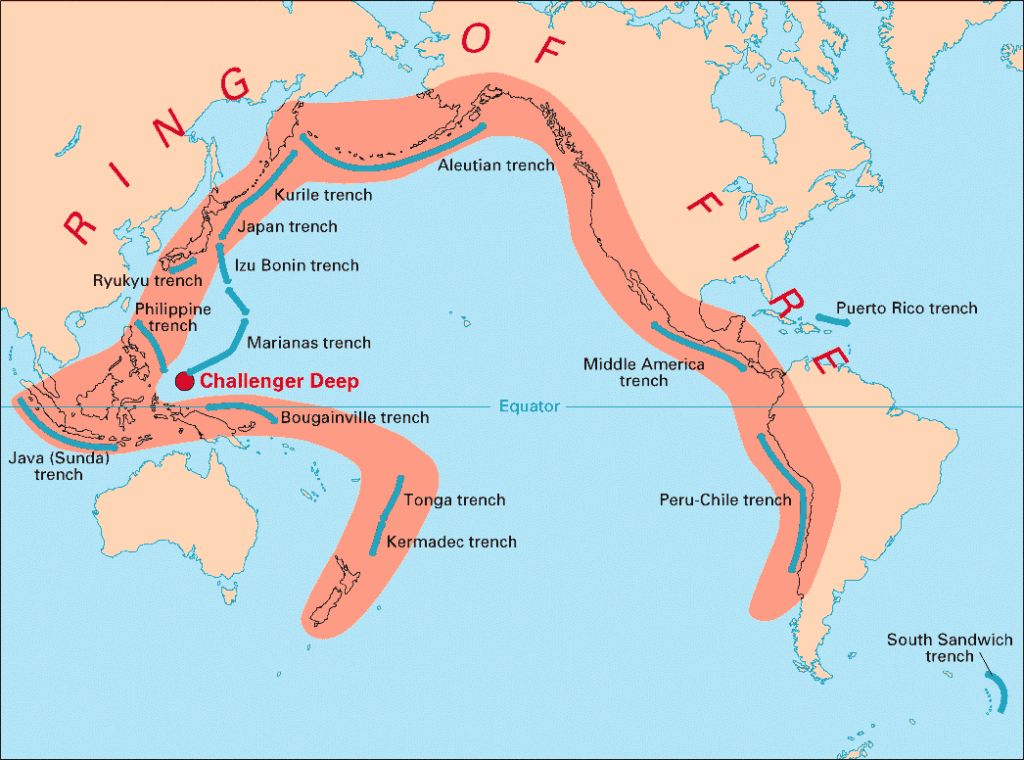 8 Recent Activities
in the Pacific Ring of Fire
By Kyzia Maramara

The Pacific Ring of Fire is a deadly part of the Pacific Ocean that is an area known for its strings of volcanoes and sites of seismic activity, or earthquakes. It stretches around the Pacific from New Zealand and goes around the east coast of Asia, Canada, USA, and then all the way to the South. It's believed that 90% of earthquakes happen around this area. The area is above tectonic plates that constantly move, and countries affected include the Philippines, Mexico, Japan, and Taiwan among others. In recent news, at least three volcanoes are on the verge of erupting. The worst one predicted to be Mount Agung in Bali, where there has been a hundred volcanic earthquakes detected in a single day.
Be in the know: here are 8 of the strongest earthquakes in the past few weeks that have occurred in the Pacific Ring of Fire.
Indonesia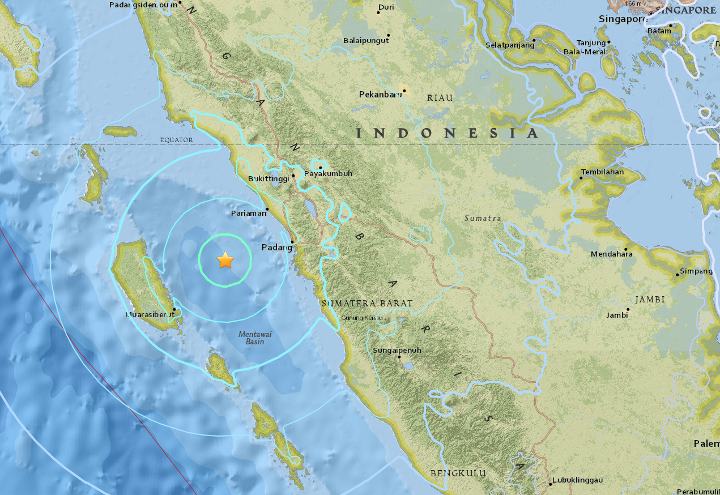 A magnitude 6.2 earthquake hit 46 miles west of Padang, Indonesia last August 31. The epicenter of the quake was along the Indo-Australia and Sunda Plates where the fault line results in an area of intense seismic and volcanic activity. The quake was felt as far away as Singapore and Kuala Lumpur which is 320 miles away from the epicenter.
Pijijiapan, Mexico
The most powerful quake  in Mexico in a century struck with an 8.1 magnitude last September 8. The epicenter was reported to have been at the Pacific Ocean 600 miles southeast of the capital and 74 miles off the coast. More than 60 people have reportedly died as the quake was felt by 50 million people across the country.
Ayutla, Mexico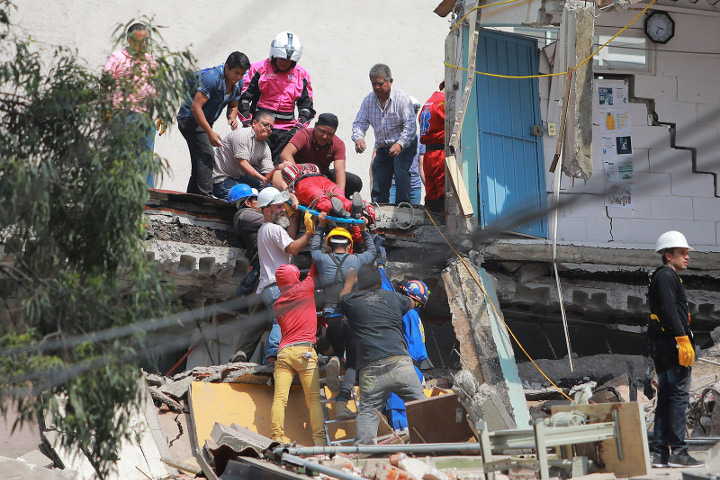 On September 19, a magnitude 7.1 earthquake hit Central Mexico. The death toll reached more than 200 throughout the day and multiple rescue operations are being held in various places. Videos of the earthquake spread online where we can see buildings violently shaking and high rises swaying sickeningly. Schools collapsed trapping children and adults and killing at least 20 in one. This quake happened on the anniversary of a magnitude 8.0 1985 quake that killed thousands in the same region.
New Zealand
The remote Southern Ocean located south of New Zealand was struck by an earthquake with a magnitude of 6.1 on September 20. There were no casualties and no buildings were damaged. This was just a few hours after a powerful 7.1 earthquake struck Mexico City.  A country residing on top of the Pacific and Australian plates, New Zealand is more prone to earthquakes and volcanic eruptions.