"Baby Driver"
Delivers Killer Tunes
and High Octane Fun
By Mikhail Lecaros

Baby Driver is the latest film from Edgar Wright, whose films, such as Shaun of the Dead, Hot Fuzz, and Scott Pilgrim vs the World, are often hailed as modern classics for their innovative blending of genres and techniques.
Boasting a love story by way of a heist flick crossed with a chase movie, Baby Driver is now showing in Philippine cinemas, and here's our take!
The Wright Way of Filmmaking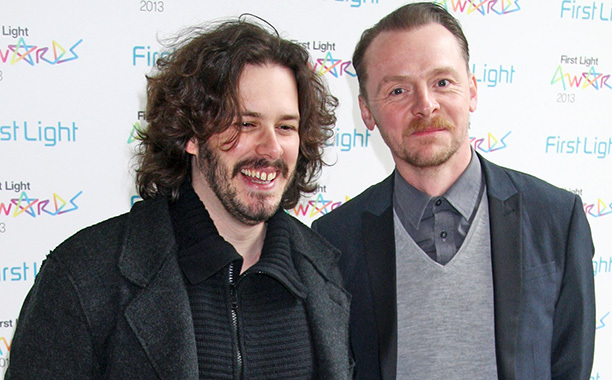 Following his departing the production of Ant-Man due to "creative differences", Wright's fans have been waiting to see what the man who made Simon Pegg (Star Trek, TV's Spaced) an international geek icon was going to do next.
Baby Driver combines many of the elements that have made Wright's works so memorable, including an appealing protagonist (played by The Fault in Our Stars' Ansel Elgort), slick editing, and a soundtrack to die for. But it isn't all smooth sailing…
It's Style Over Substance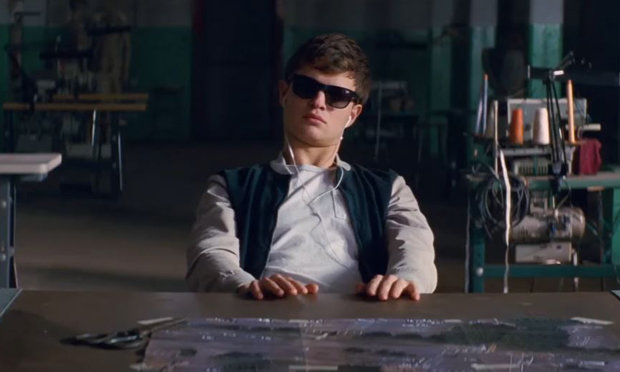 Baby Driver falters in finding the heart of its story, which isn't really all that original to begin with, simply dusting off the old chestnut of the "Crook With a Heart of Gold Who Has to Pull One Last Job so He Can Retire and Be with the One He Loves™", with car chases and killer tunes thrown in for good measure. Seeing as Wright has previously excelled at complementing the fantastic with genuine emotion, this comes as something of a disappointment.
Even the film's attempt to give Baby pathos in the form of a tragic backstory feels tacked on, as if the writers couldn't think of any other way to make us care about him or his character. Despite the top-flight action, Baby Driver, much like 2007's Shoot Em Up, ends up feeling like a joke that goes on for way too long – great for the trailers, but somewhat of a chore to sit through.
The Car Chases are Spectacular
The film's central conceit is that while Baby may be socially awkward, he is the Best. Damn. Driver. Ever. Period. This makes him the perfect getaway driver for Doc (Kevin Spacey, House of Cards), a criminal mastermind who uses his position as a medical practitioner to get confidential information that he uses to plan heists. As a matter of course, Doc never uses the same crew twice, with the exception of Baby, whom he considers to be a good luck charm.
It isn't long into the film that we see why: The vehicular stunt work is impressive, with the majority of stunts performed for real, as opposed to being mostly rendered on a computer. It comes then, as no surprise that Wright was so confident in Baby Driver, he put the first six minutes online so people could see for themselves what the fuss was about.
Baby's Baby is…Just OK.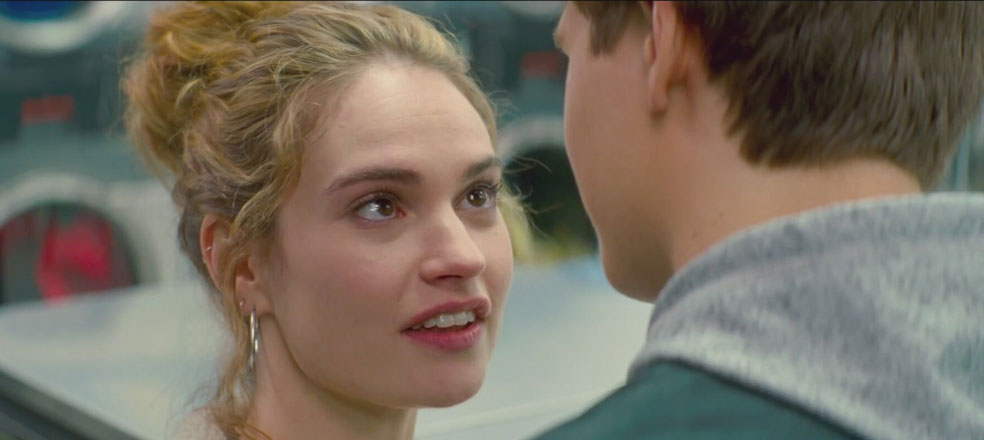 Lily James (Cinderella) plays Debora, who is everything Baby would give anything to run away with. And it's not hard to see why, as Wright stages their meet cute and first date in a manner that would fit in any number of rom coms. Unfortunately, Wright makes the common rom com mistake of assuming we'll care about the couple based on a handful of cheesy moments. Youthful enthusiasm notwithstanding, it's hard to believe that either of them would throw their lives so easily away for the other, especially with the way things turn out towards the final act.