8 of the Best Hosts
on Philippine TV
By Eldrin Veloso

Before the advent of mobile devices, the only way to be entertained was via this thing called a boob tube (millennial read: television, Gen Z read: that big tablet thing facing the couch). It sounds boring now, but it was a glorious thing back then. Watching TV meant family bonding (because, most likely there's only one set in the house) and straight up relaxing (because, well, you can't make your TV set portable).
It was a different era back then, when TV reigned supreme in terms of entertainment. The content and concept of the shows are way different than today's. It also takes a whole set of skills and character to be a TV personality; not everyone is qualified to appear on screen.
But these fine people were. And their work will explain why.
Jay Sonza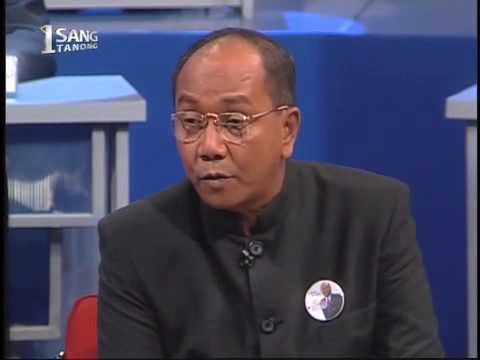 You might recognize this veteran TV host better through his partner for almost a decade and a half, 24 Oras anchor Mel Tiangco. Mel & Jay started as a radio show in DZMM 630, and its success led to a TV program in ABS-CBN. When Tiangco had a dispute with ABS-CBN over her appearance in a Tide commercial, she and Jay moved to rival network GMA and took their formidable tandem with them. He also hosted Tapatan with Jay Sonza, an open debate show that would be the predecessor of the popular Debate with Mare and Pare.
Sonza ran for senator in 2004, but failed. He was also unsuccessful in his run as a nominee under BATAS party-list in 2007, and as vice president in 2010 under Kilusang Bagong Lipunan.
He's now the current station manager of UNTV 37.
Ike Lozada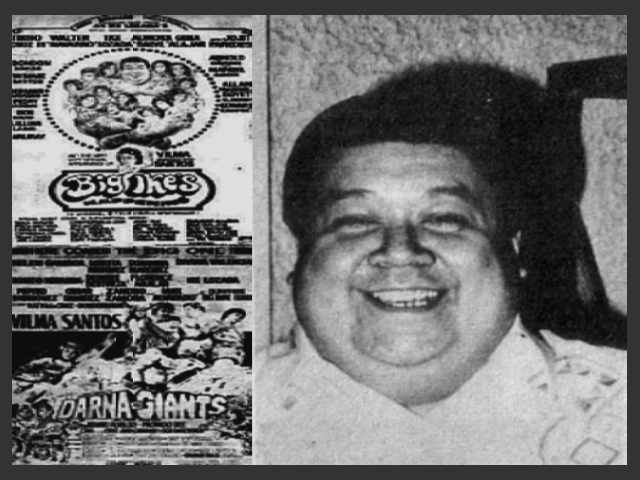 Big Ike's size is not the only reason for his nickname; he's a force to reckon with in his heyday, whether it's radio, television, or movies. He became famous as host of his radio show Dambuhalang DJ and variety TV show Big Ike's Happening. He was a devout Vilmanian (read: fan of Vilma Santos), nicknamed her 'precious', and talked about her every chance he could. He is considered one of the reasons behind Santos's stellar success.
He is also instrumental in making television history with Apat Na Sikat—a variety show slated to rival the popular love teams back in the day—which starred four teenyboppers famous for being related to bona fide famous people, Winnie Santos (Vilma Santos's sister), Don Don Nakar (Gen. Nakar's grandson), Lala Aunor (Nora Aunor's cousin) and Arnold Gamboa. He went on to become one of German Moreno's co-hosts in GMA Supershow and That's Entertainment.
Lozada died of a heart attack in 1995.
Tina Revilla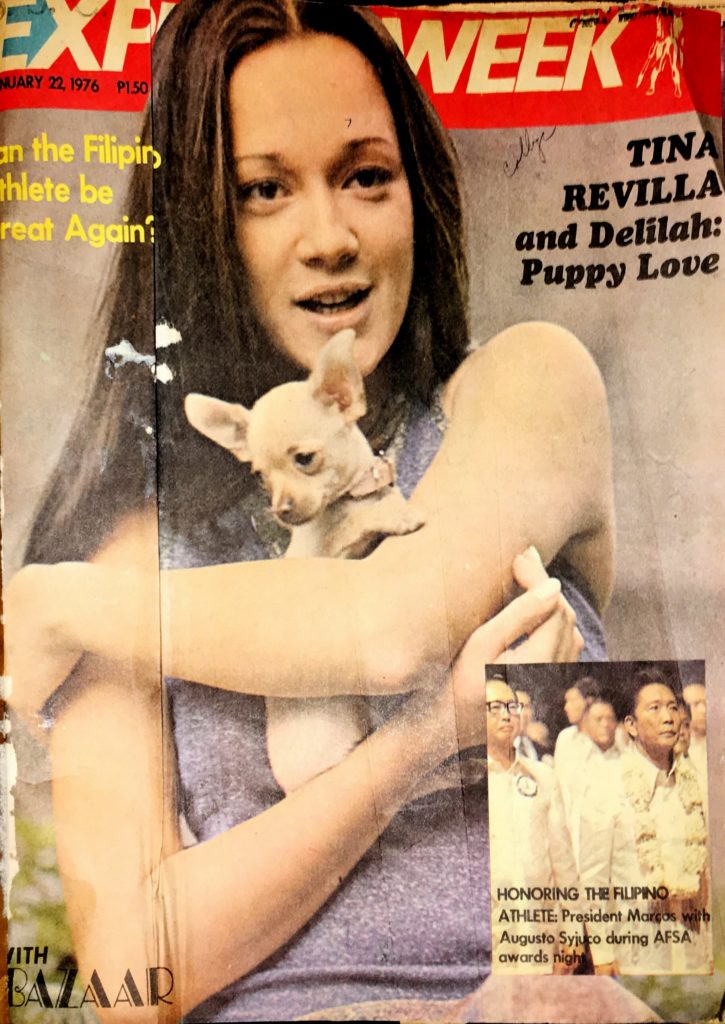 Tina was from that other Revilla clan. Daughter of 50s matinée idol Armando Goyena (Jose Revilla, Jr.), she started her TV career at the age of 17. Like Jay Sonza with Mel & Jay, she is more known with her talk show partner, now Umagang Kay Ganda host, Ariel Ureta. Their tandem debuted in Stop, Look and Listen, a variety show hosted by Eddie Mesa. When Mesa left, the show was replaced with Twelve O'Clock High, with Ureta and Revilla at the helm. When martial law was declared and ABS-CBN was closed down, the tandem moved to RBS (now GMA) and there, the iconic Ariel con Tina was born.
The show moved back to ABS-CBN (then BBC). After almost a year, Ariel con Tina was cancelled after a rumored dispute between the two hosts. Revilla was doing movies and children's shows by this time, and Ureta reportedly frowned at her absences. BBC then gave Ureta his own show, Ariel & Co. After Six and Revilla was given a drama series called Christina.,
She's not as active in showbusiness as before. Married to former PCSO Chairman Sergio Valencia, Revilla hosts the PCSO Lottery Draw from time to time. She's the aunt of Bianca Araneta, Bernard and Mico Palanca, and Lexi Schulze.
Robert Stewart
After being assigned to the Philippines by United Press as a war correspondent in 1943, Uncle Bob fell in love with the country and went on to establish Republic Broadcasting System, which would become the  GMA Network. From radio network DZBB, he expanded to television and appeared on camera as the lead anchor of The News with Uncle Bob. He would also pioneer in bringing in syndicated American TV shows and would popularize the live commercial format, where he would promote advertisers in between segments.
But he would be more popularly associated with Uncle Bob's Lucky 7 Club, the first live TV show for children where kids would show and tell their favorite toys to Uncle Bob. His co-hosts were puppets Spanky and Pancho. When Diosdado Macapagal won the presidency, he threatened Stewart with deportation due to the latter's alleged blatant support of Presidential rival, Carlos P. Garcia. Thousands of children, through their parents, rallied behind Stewart and the government backed out of its plan.
During martial law, when foreign citizens were forbidden to own any media facility, the Stewarts moved back to United States, relinquishing the control of RBS to the triumvirate that included the network's current owner, Atty. Felipe Gozon, who was then Stewart's legal adviser.
Stewart died in 2006. His remains were cremated and brought back to the Philippines to be interred next to his wife, Loreto Feliciano.