Changing Partners:
An Ode to Our Broken Hearts
By Tynne De Leon

Changing Partners is definitely not your typical musical. It has an unconventional narrative that focuses on two individuals—Alex and Cris—in four different characters and in two different generations. The two are a couple living together for six years, and the musical brilliantly portrayed their conflicts in love, age, gender and interests.
It started as a musical that turned into a film, and now due to popular demand, the PETA Theater is restaging it again.
There's a lot to say about this epic musical, but we've trimmed them down to 8:
8. The lines are on-point, and they hurt like knives to our chest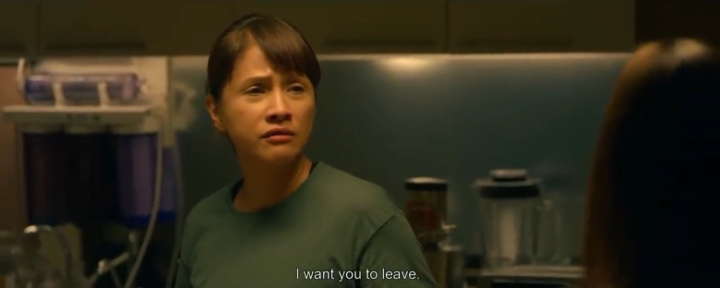 The great thing about the script as a whole is it's unpretentious—the characters do not need to try to be deep in their words and yet we see the deep personalities behind them. Vincent de Jesus' writing is on-point, his lines are real-life conversations we hear from time to time, if not every day.
7. The music is tasteful
Changing Partners' music is something that will stay with you afterwards–and they all worked well both in theater and in film. The lyrics are basically thoughts of every characters—thoughts that speak well to our fragile hearts. One can easily "watch" or recall the whole musical just by listening to the music on Spotify in the same order as in the theater.
One song titled "Yung Pakiramdam" is nominated at the 66th FAMAS awards. This song, which is performed by Agot Isidro and Jojit Lorenzo, tells about the confusing feeling of being in a relationship full of doubt.
6. It's the ensemble of our dreams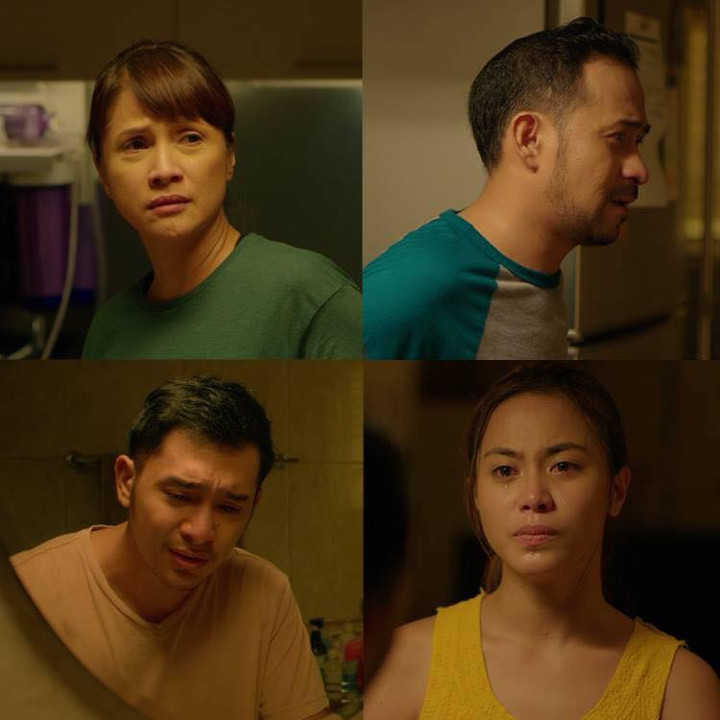 The actors are some of the best in the industry, with their stellar acting that will blow your mind and make you say, "Inaano namin kayo?" Agot Isidro's shift from youthful to territorial, Jojit Lorenzo's change of mannerisms, Sandino Martin's convincing acting and Anna Luna's delivery of lines–they all make the musical effective as it is. And it is no mean feat. In fact, the foursome won the best ensemble acting in the 13th Cinema One Originals Film Festival for the film.
5. It's basically the same as the film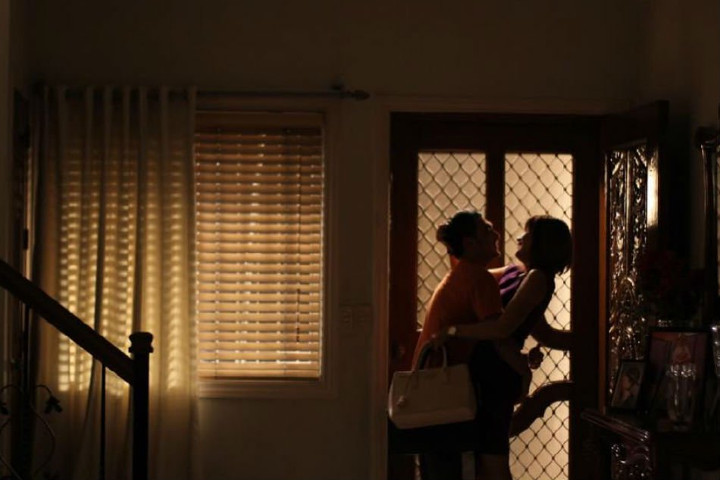 If you've watched both the film and musical, you'll see that they're very much the same, except the level of emotional intensity in the latter is much impactful. The script is "98% the same," according to scriptwriter Vincent de Jesus and what sets it apart from other musical is that it has already made a full circle (from musical to film to musical again in just a span of two years. It is a fortunate feat, according to Vincent de Jesus, that Changing Partners' journey has come to this point in a short period of time, compared to others that take five to ten years. For those who have watched the film, though, there's not much surprise except a few additional dialogues.
4. The climax is just powerful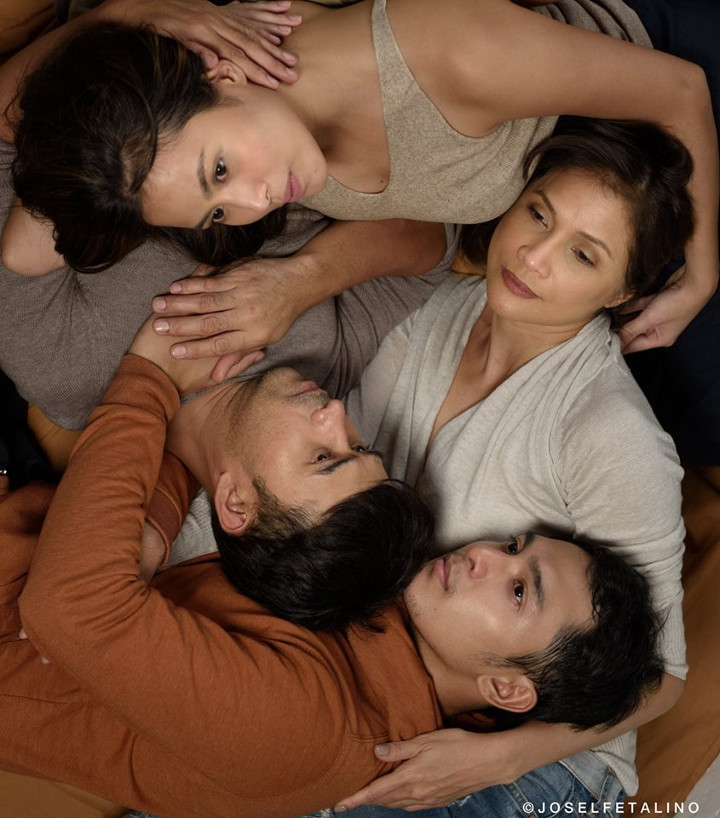 Perhaps an audience favorite is the climax part, when all characters are on stage throwing lines and switching roles in a bat of an eye. It revealed all the amazing elements of the show—the great storytelling, brilliant script, impressive actors and amazing direction, and gave as an intense scene that is hard to forget even after we step out of the theater doors. Suffice to say, this scene is the charm of Changing Partners. And it's beyond amazing to have watched it both on the big screen and on a theater stage.
3. Amazing team-up of the writer and director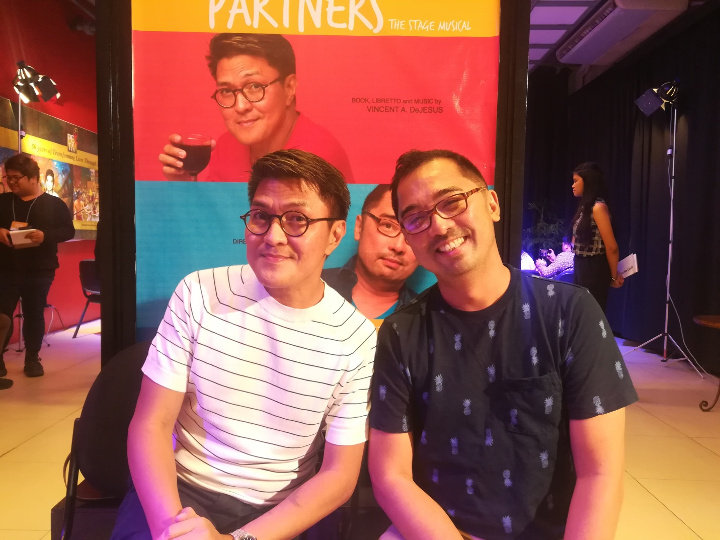 While the story is nothing really new, the exceptional narrative is something that Rem Zamora and Vincent de Jesus have cooked up so well. Both of them are the original for the first theater play, but they believe that this time, it's a much more meaningful experience since they have grown more as well as the actors. Restaging the play has made them unleash more potential in the characters and bring more light to the issues.
2. It shows us that heartbreak knows no gender
The two characters: Alex and Cris represent a lot of people in all genders who have been in a relationship that has both changed and broke them. Changing Partners brings out the message that no matter what gender or age, getting hurt is the same for everyone.
1. It all boils down to our feelings, and the choices we make to act upon them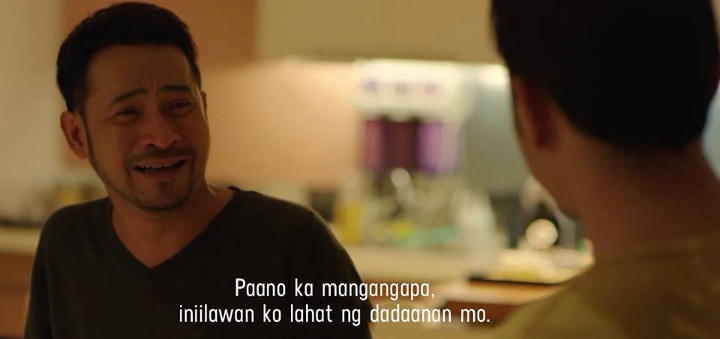 This show is an honest representation of modern love—brutally honest, most of the time. It goes to show the basic timeline of every relationship—from the honeymoon phase to the conflicts—and if not meant to be, to the hurtful breakup. It answers the whys and the hows of modern relationship pitfalls in a way that will shatter your heart in the end. We need a part two!
Have you watched Changing Partners already? Share your thoughts with us in the comments section below!