Food Promos to Catch this November
By Desiree Pore

Let the month of November prepare you for all the eating (and drinking) that you'll surely do the next month, during the holidays! Get ready your taste buds, as we list down some of the food promos you can avail this month!
Blue Posts Boiling Crabs and Shrimps
Who says no to unlimited shrimps?! Enjoy Blue Posts' 911 Unlimited Shrimp Fever promo for only 911 pesos! Taste their delectable shrimps mixed with flavors such as Sambal, Boiled, and Garlic Butter Lemon. Promo runs from October 30 to December 8, 2017. For more information, check out the promo here.
Yellow Cab Pizza Co.
Eat your favorite pizza with a bottle of Brew Kettle on the side with Yellow Cab's Fry-Day promo! Every Friday, buy 2 Brew Kettle and 1 Hustlers XL and get 2 additional Brew Kettle for FREE. Promo is available on all Fridays of November and December.
Cable Car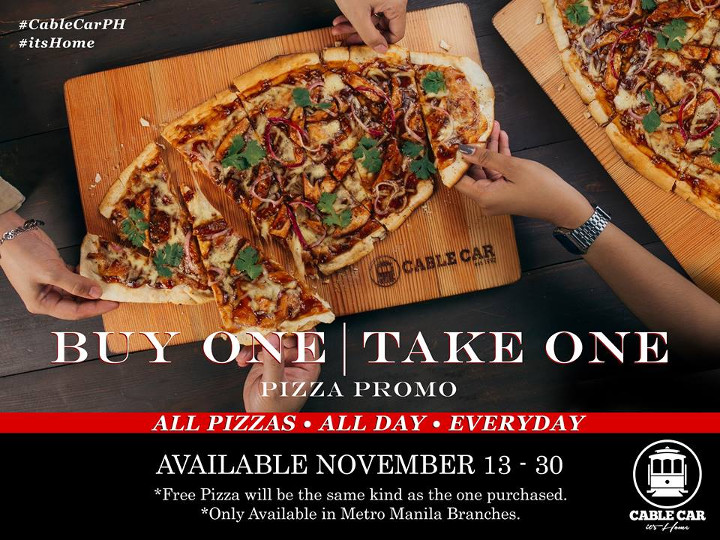 Did someone say FREE PIZZA? Cable Car is giving us a treat we wouldn't want to miss; you can get a free pizza for every pizza purchased from November 13 to November 30, 2017! Available in all Metro Manila branches.
Kenny Rogers Roasters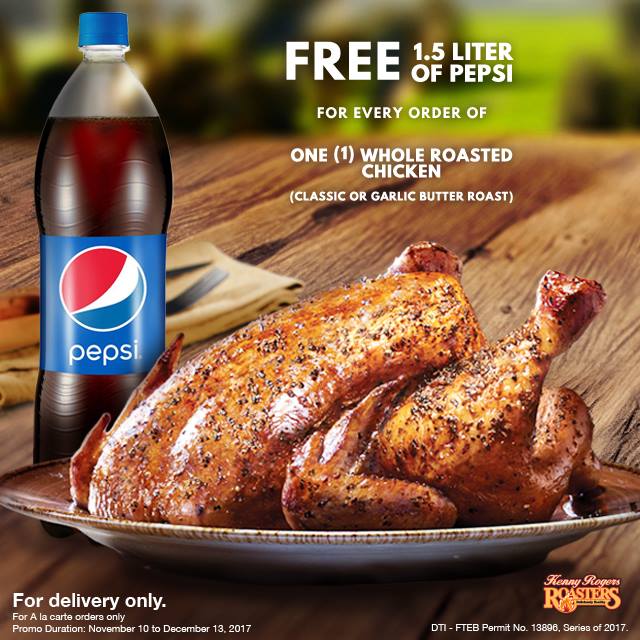 Enjoy a free 1.5 liter bottle of Pepsi when you order one whole roasted chicken at Kenny Rogers Roasters! Promo runs from November 10 to December 13, 2017 and is valid for A La Carte & delivery orders only.