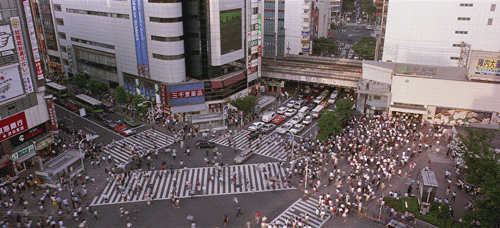 Great Urban Designs
the Philippines
Needs to Borrow
from Other Countries
By Cel Ortega

Metro Manila is a huge urban design fail. How we manage to cope with horribly designed walkways, road eyesores, and the daily EDSA traffic is a testament to our resilience. Meanwhile, all the other developed countries in the world pretty much have it all figured out. What are they doing that we aren't? (Hint: A LOT.)
Blue Light in Public Toilets
Our country's pretty much adamant about its fight against drugs at this point, but there are less deadly ways to discourage drug use. By installing blue lights in public restrooms, especially those in bars, it becomes much harder for people to take in drugs intravenously. (In addition, it also becomes more difficult to determine fake currency, thus discouraging illegal deals.)
Singapore's Adaptive Reuse
When you roam around the city of Singapore, you'll be surprised how much its old and abandoned buildings have been repurposed into restaurants, cafés and retail shops while still maintaining their architectural design. Even their old churches have been converted into happening food spots (The White Rabbit, CHIJMES)! With the countless of unused spaces we have around Metro Manila, we should also be moving towards adaptive reuse too.
USA's Permeable Pavements
In various states in North America, streets are being paved with permeable pavers — loosely spaced bricks with rocks and geo-textile material underneath — which can trap rainwater and prevent it from overflowing the sewers, lessening the incidence of street flooding. And with our country being so flood-prone, we could definitely benefit from sustainable design such as this.
Copenhagen's Bicycle Snake
The problem with wanting to switch from driving cars to riding bikes is that Metro Manila isn't a bike-friendly place at all. Bike riders have to share the streets with either autos or with pedestrians; there's rarely a dedicated lane for them. This makes Copenhagen's Cykelslangen or Cycle Snake, an elevated two-way bike lane, such a great idea that we hope to have around our own cities.