Hilarious Filipino Sign Fails
By Kyzia Maramara

It's truly more fun in the Philippines especially on days when a simple sign catches your eye and you wet your pants laughing at it. Admit it, you've laughed at fail signs at least once in your life. It's not undermining the people who wrote them; sometimes it's just enjoying life's little surprises made by other people. Here are 8 of the craziest Filipino signage that you have to see.
1. Fear Factor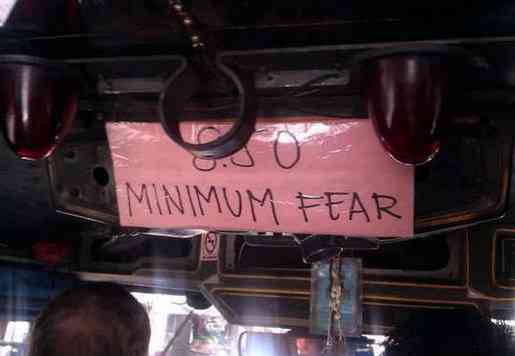 Great! Now I can gauge my fear and know my limits. What's the maximum fear tho?
2. These bed sheets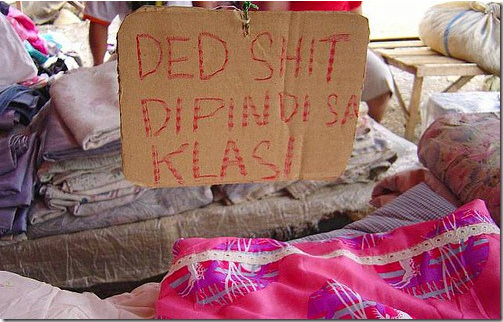 The way they're advertised doesn't sound so appealing but there's something awfully mysterious about purchasing "ded shit." It could mean a drop dead awesome product or, you know, a bed sheet that's horribly misspelled.
3. What flavor?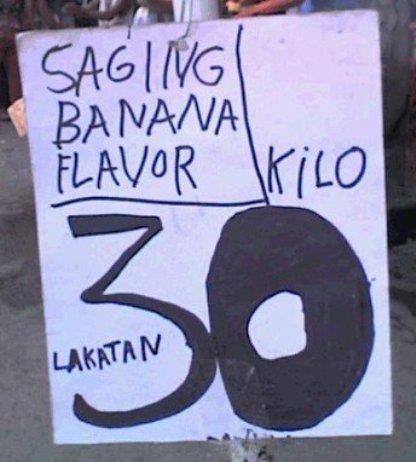 Spotted: a rare flavor of bananas that will make you go bananas. Better go ahead and buy, you'll never know what flavor they'll come up with the next.
4. Tubero
Greatest Tubero ad ever!!! pic.twitter.com/7oebuUrF

— Lodi Poe (@ShowbizBro) December 10, 2012
This ad is actually pretty clever and obviously inspired from Carly Rae's song Call Me Maybe (LSS of the year 2012). Craziness and creativity might actually land you customers.