Movie Theaters
with the Best Quality
for Your Entertainment Needs
By Kyzia Maramara

Reclining chairs, unlimited snacks, environmental effects, surround sound, truly cinema has come a long way. Thanks to technology, we can now enjoy watching a movie in extremely convenient conditions. Although you have to pony up some cash for a luxurious trip to the movies, these 2D and 4D movie theatres make sure you get what you paid for.
Power Plant Cinema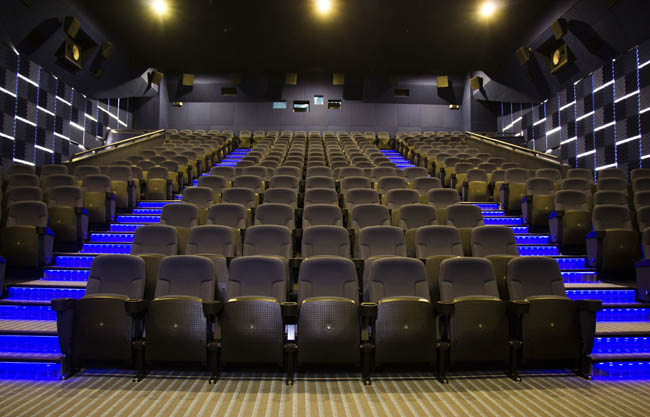 3/F Power Plant Mall
Amorsolo Drive, Rockwell Center, Makati City
P280 – P300
While you're waiting for your movie schedule, you can hang out at one of the coffee shops lining the front of the cinema or you can try their snack bar and choose from a variety of snacks if you want to deviate from the normal buttered popcorn. The theater auditorium is just the right size unlike huge theatres at Megamall, and has ample leg room and elevated seats so your view won't be blocked regardless of how tall the person in front of you is. The facilities are well maintained and as far as regular cinemas go, Power Plant is your guy.
Century City Premium Cinema

3/F Century City Mall
Kalayaan Ave. cor. Salamanca St., Poblacion Makati City
P500
Century Cinemas provide you with quality movie screenings guaranteed by La-Z-Boy reclining chairs and a choice of snack between Toby's Estate (one drink and one cookie) or Taters (one bag of popcorn and one drink).
Bonifacio High Street Cinema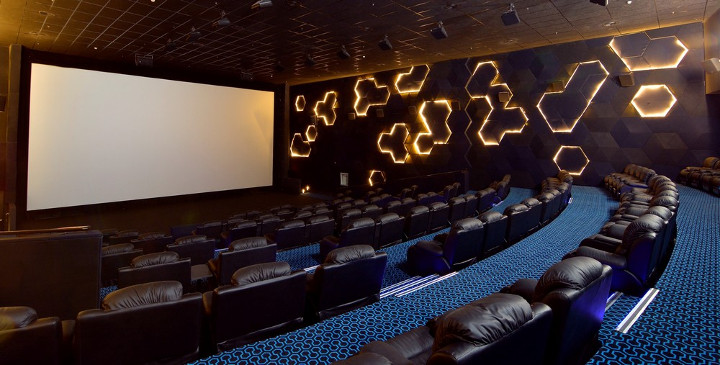 3/F Central Square
5th Ave., cor. 30th Street, Bonifacio Global City, Taguig
P250 – P450
Everybody loves BHS with its posh restaurants and sophisticated shops but we loved it more when they added cinemas! 4DX technology was first introduced to the Philippines at BHS cinemas. It includes state-of-the-art motion chairs that move in a variety of ways and environmental effects aimed at the senses which include breezes, mist, and fog. It's a heck of an experience, especially for kids. The rest of the movie theatres are equipped with Dolby Atmos surround sound that makes the audio crystal clear and dimensional for a perfect cinematic experience.
Greenbelt 3

4/F Greenbelt 3 Ayala Center
Makati City
P500
Greenbelt 3's latest movie concept offering lets you experience being a part of the movie itself. Greenbelt 3 cinema 5 houses the third 4DX theater in Ayala Malls Cinemas and the first one in Makati. It features 144 motion seats moving in coordination with the movie and thrilling environmental effects such as the wind, water, fog, scents, and face air.
Another movie concept is at Greenbelt 3 Cinema 4 which houses 92 leather recliner seats equipped with USB ports for your gadgets to be charged and foldable tables for snacks.
You can also buy your tickets online and reserve your seats at sureseats.com.