8 Pinoy Games
We Loved
from Our Pre-Internet,
Childhood Days
By Patti Sunio

Before there was Candy Crush and Neko Atsume, the RPGs, and social media, all we had were the streets—yup, the entire stretch of it, our neighbors and classmates (a.k.a. real people!), and actual playthings we can touch, kick, grab, and throw.
Here, a trip down memory lane on the best games of our childhood:
Patintero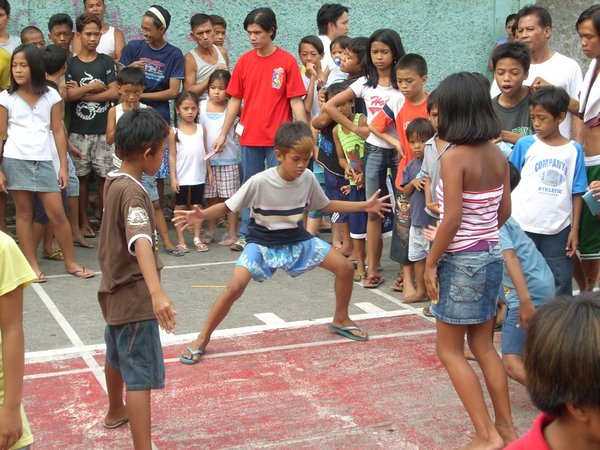 All we needed was a space with horizontal and vertical lines to mark the spots of the 'mother', the patotot, and other prime patintero playing positions. To win, we had to have the agility and a good diskarte especially when tricking the bantay, and cross all the lines and get back to the starting point—all without being tagged by the opposing team.
Bahay Kubo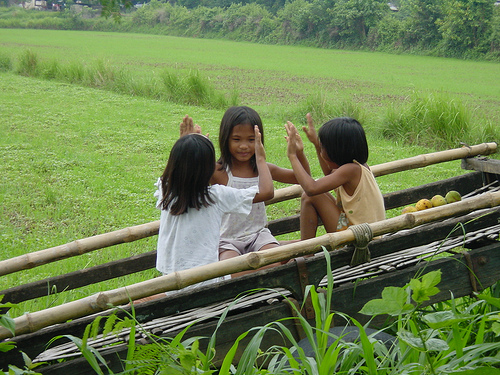 It's the local clapping game that can be played by two to four people, and can be conducted anywhere, from the classroom to the rice fields. It requires memorization and concentration, because we had to chant the song lyrics while remembering when to switch clapping partners, right on cue.
Teks
Back in the day, having a thick stack of teks in our possession makes us feel so proud and powerful. After all, didn't we use these miniature cards as betting currency?
The best part was flipping these teks in the air in various techniques we've come up with along the way.
Agawan Base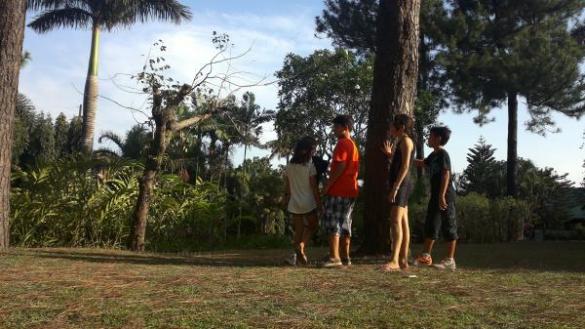 It's usually the game we played in school as the ice-breaker or at org GAs in college. It's especially fun when there's a big open field to run around in! We used trees back then as our "bases" and all our physical strength to keep our opponents off it.