8 Pinoy Personalities
Who Would Be Awesome
Waze Navigators

Many wishes were recently granted when Waze enlisted the herculean voice of Morgan Freeman to be one of its navigators. As part of promoting Freeman's latest film London Has Fallen, Wazers can now start the navigation with 'God' saying: "The American people are counting on you… to drive. Let's go."–one of his many lines from the movie.
With Freeman as the latest addition to Waze's celebrity voice navigators (who include Kevin Hart, Arnold Schwarzenegger and Stephen Colbert), we couldn't help but think that it's high time we had a Pinoy celebrity to guide our daily commute.
After being branded as the country with the worst traffic, we need to think of ways to make our commutes more, uhm, entertaining. Just imagine how interesting it woulf be to use Waze with these Pinoy voice navigators.
Gus Abelgas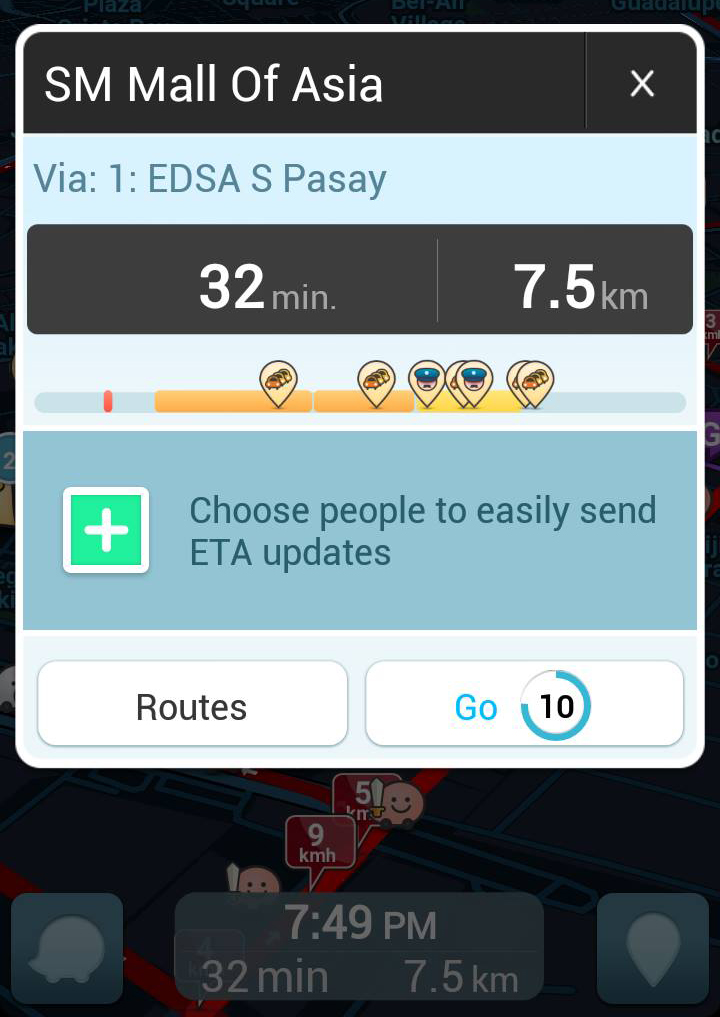 He will surely counter your road rage with his calculated, throaty narration. You'll trust him, given that he only speaks based on evidence. "Ayon sa aming nakalaaaaap, may aksidenteeeee, sampung kilometrooooo, mula sayooooo." Yes, you may feel chills that aren't from your car's airconditioning, but you'll be assured of an exhilarating drive as you attempt to solve the mystery that is Metro traffic.
Michael Fajatin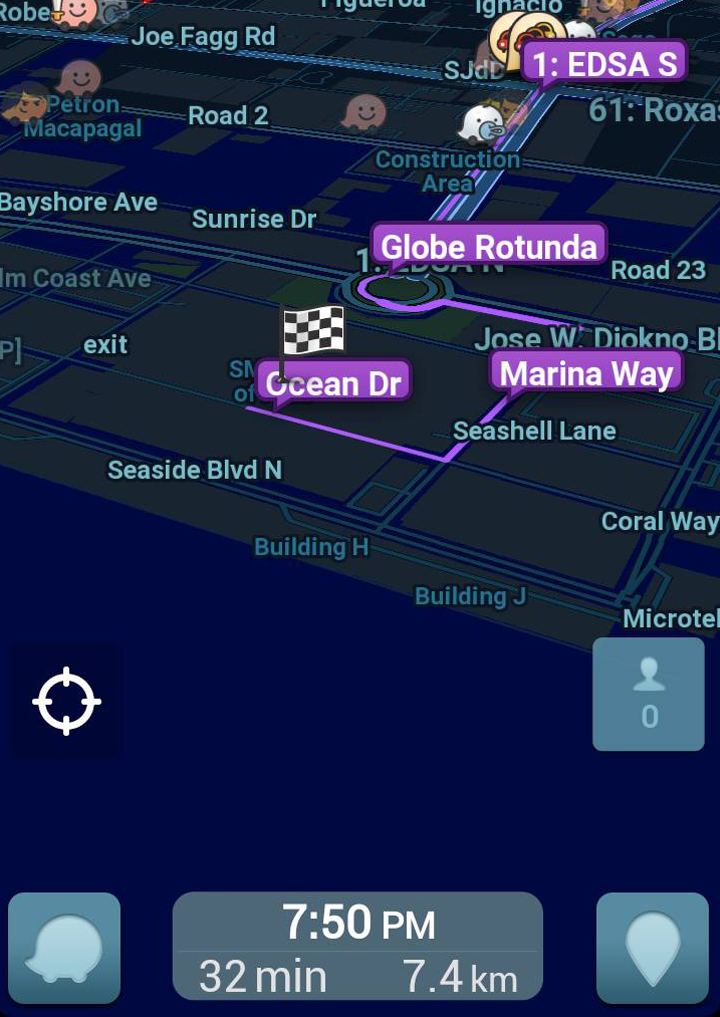 Sometimes you already know the best route, but you just feel like using the app. That's what this voice will be perfect for. After being infamous for his, let's just say 'confusing' reporting, he'd be perfect as the voice navigator you don't want to follow. "Kakaliwa ka sa susunod na kanto. Pagtapos nito, aatras ka. Aatras ka bago lumiko pakaliwa. Pero kakanan ka muna. Tapos aatras ka pakaliwa."
Caveat: this voice might forget the street names like he forgets his.
Mike Enriquez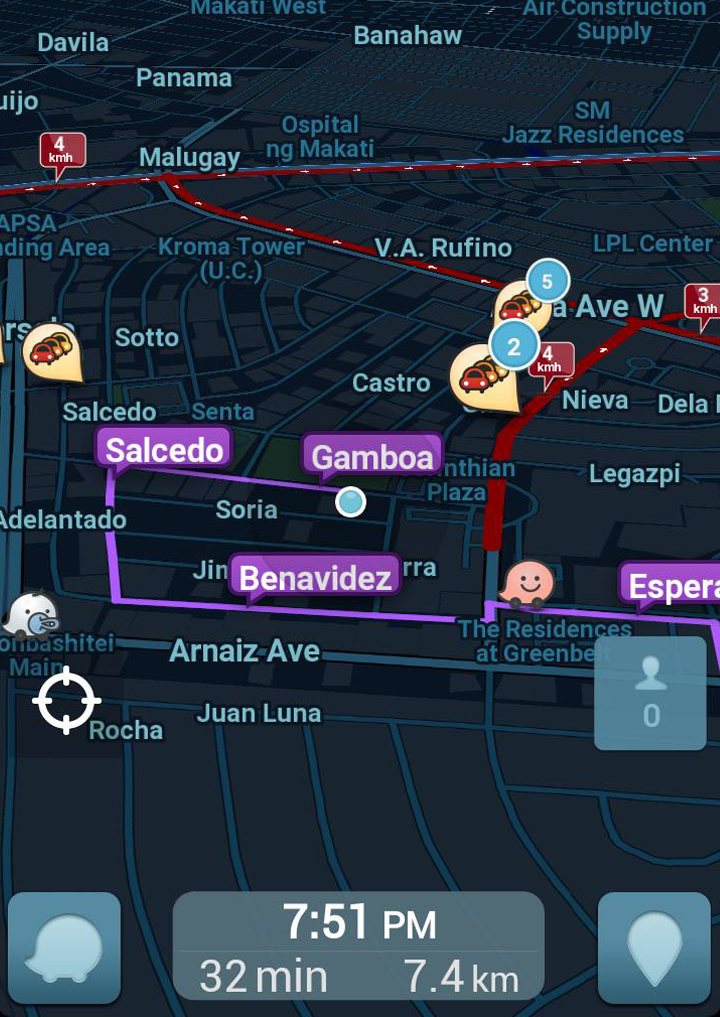 Save for his iconic high-pitched voice falling on wrong stresses and his signature "Excuse me po" quips, it's interesting enough to be guided by the newscaster who seems to hear the news the same time as the audience.
"Naku, may banggaan pala dyan sa Timog. Ayan, kita mo, umuusok yung kotse. At ayan pa po, ayan, bumaba na yung drayBER. Wag ka na dumaan diyan."
Hint: To stop this feature, just say, "Yes, Korina?"
Marc Logan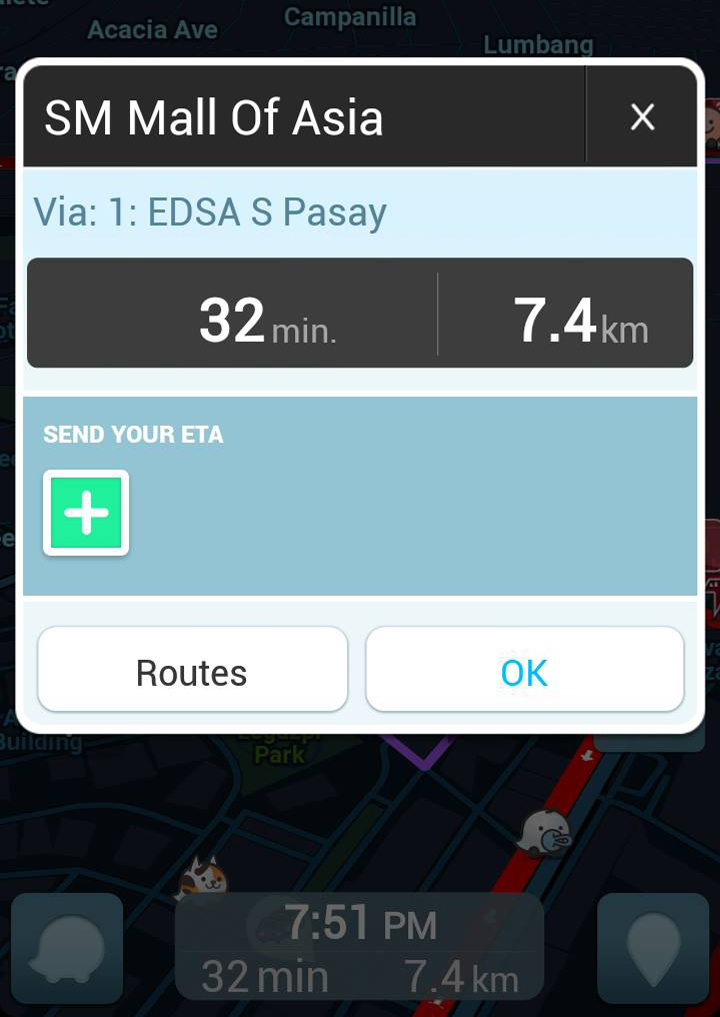 Before there was FlipTop, Marc was already narrating light news in rhymes. His energetic voice and witty lines are what you need for a long commute.
Heneral Luna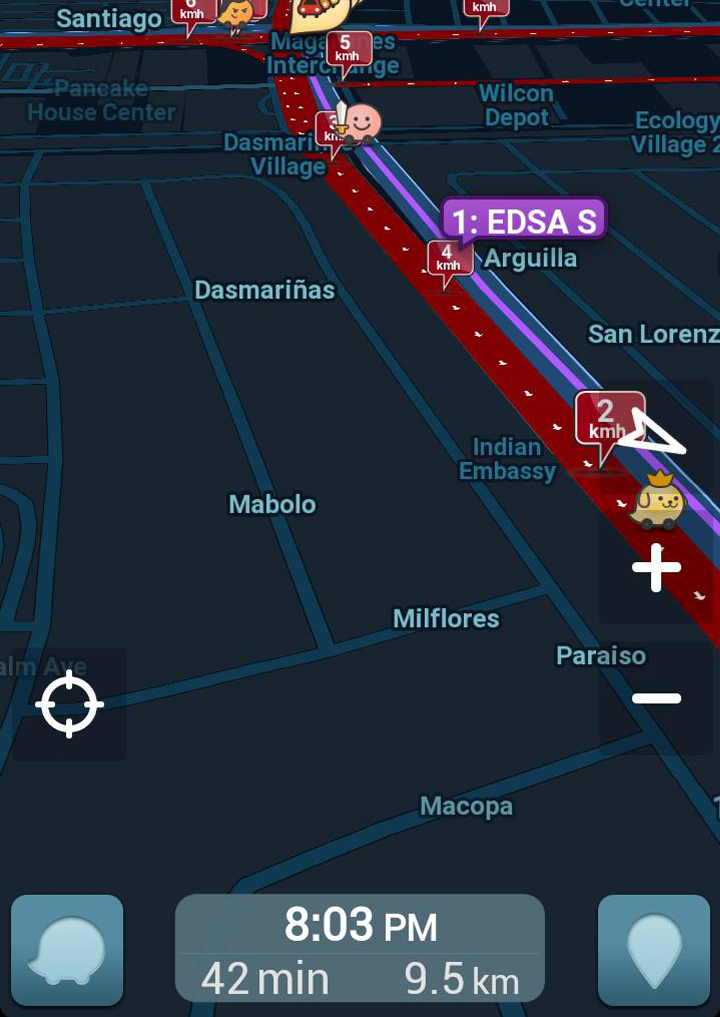 Before you use this voice, make sure there are no kids in the car. As a guide, this film hero persona would perfectly express your deep-seated rage at unrelenting traffic.
Just don't be surprised when he quips, "Ganito ba talaga ang tadhana natin? Kalaban ng traffic. Kalaban ng kapwa sasakyan. Nakakapagod." or when Waze presents you with alternative routes and he shouts, "EDSA o C5? Pumili ka!"
Kim Atienza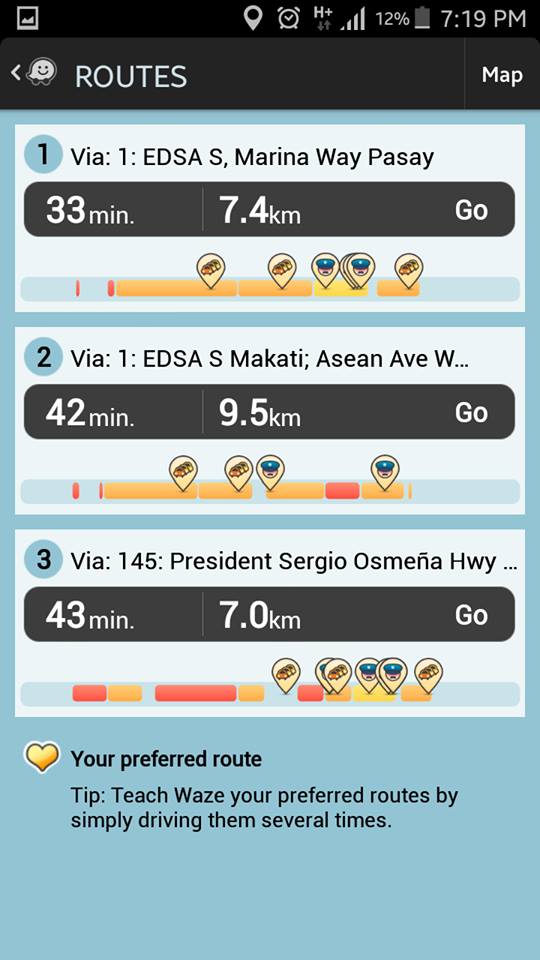 Now this is great for when you have the kids on board. Nothing can be more educational than filling in those long hours of commute with signature Kuya Kim trivia: "Usad pagong na naman ang trapiko. Speaking of pagong, alam niyo ba na ang Galapagos turtle ang longest living reptile sa buong mundo?"
Mar Roxas
I'm actually surprised his team has not thought of this yet since he seems to have done it all transportation-wise–from being a secretary of DOTC to a traffic enforcer, from being an actual driver to a presidentiable who compared the elections to hiring a driver.
In addition to his voice, Waze may also tweak some features: the color of chosen route will change from violet to yellow; sometimes, other celebrities will do cameo voiceovers; and the algorithm, instead of looking for the fastest route, will now search for the one that travels only in direct lines. As an added bonus, he'll notify you of the closest drug dens during your trip.
Kris Aquino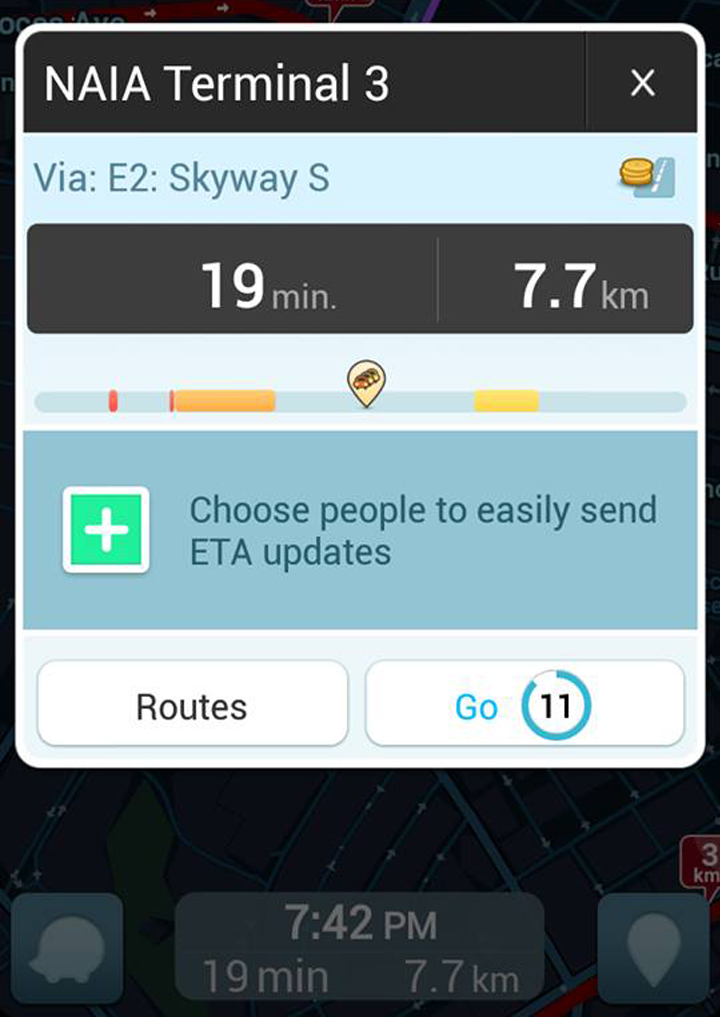 Oh yes! There's a reason she's the Queen of All Media–heaven knows she doesn't let us forget it. Let her ubiquitous voice start your Waze navigation with: "Simulan na natin ang biyahe. Game ka na ba?"
She might share some too familiar anecdotes during the commute ("In 500 meters, turn right on Ortigas Avenue. Oh, I remember I brought Bimby in Greenhills, then he saw a lot of people na nagsisiksikan. Sabi niya, "Mama, what's siksik?"), or she or might even break down when you don't follow the suggested route ("I felt violated as a woman. I promised I would be strong but it's so unfair. Ginawa ko ang lahat para sayo. Isinakripisyo ko ang lahat.").
Of course, having hosted a lot of game shows, she will sometimes ask you: "Makakarating ka in 35 minutes kapag sinunod mo ang route ko. Is it a deal or no deal?" Just be careful in using this feature because there is no known way to make this stop.
Who would you want to have as a voice navigator on Waze? Share your picks in the comments below!