8 Unexpected Places In Manila
Where Introverts
Can Get A Recharge
By Wincy Aquino Ong

Simply put, introverts are people whose nervous systems are too sensitive to external stimuli. These things may range from the crush of crowds to ear-splitting noise pollution to the garish color schemes you find in billboards along Guadalupe. And, ahem, not to mention, the unavoidable douchebags in the office.
And if you're an introvert eking out a living in Manila, chances are you've been a chronic sufferer of sensory overload.
Fear not, Dear 8list Reader! We've put on our thinking caps on, huddled for a good brainstorm, and came up with 8 unexpected places in the city where us turtle-people can get our energies replenished.
8. Cemeteries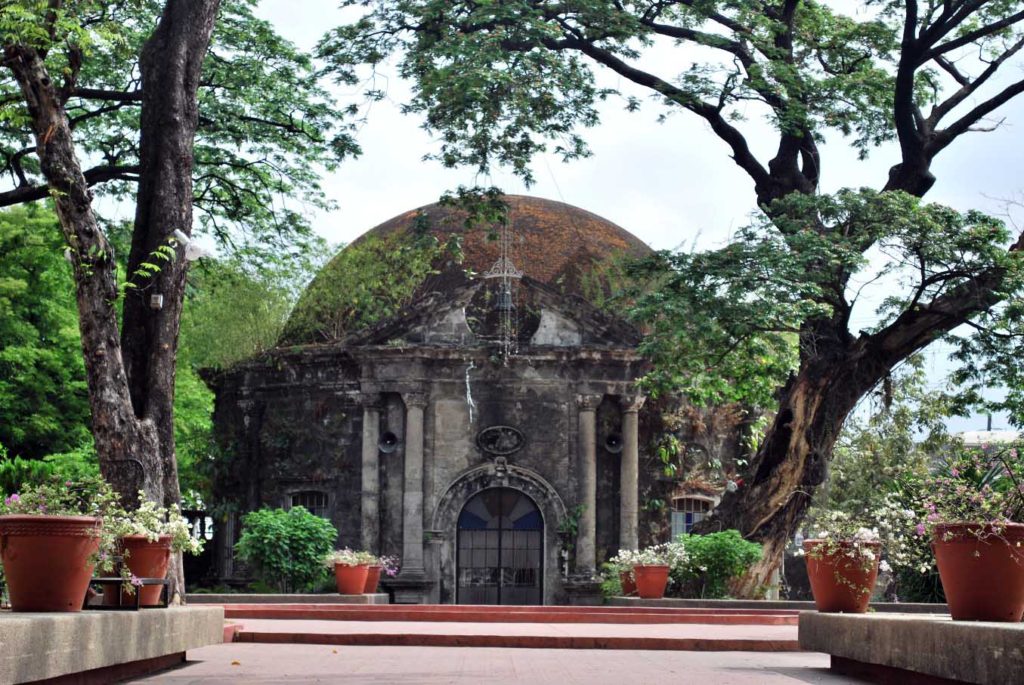 No, we're not being morbid here. But, it's true, cemeteries are great places where you can bask in silence under the canopy of acacia trees. Finish writing your novel in the company of dearly departed loved ones. Walk around with headphones and invent stories about the ancient names you'd find in the headstones.
Given that the city lacks pockets of green, cemeteries are the next best thing. And yes, we're sure the ghosts of your Lolos and Lolas wouldn't mind the company.
7. Playgrounds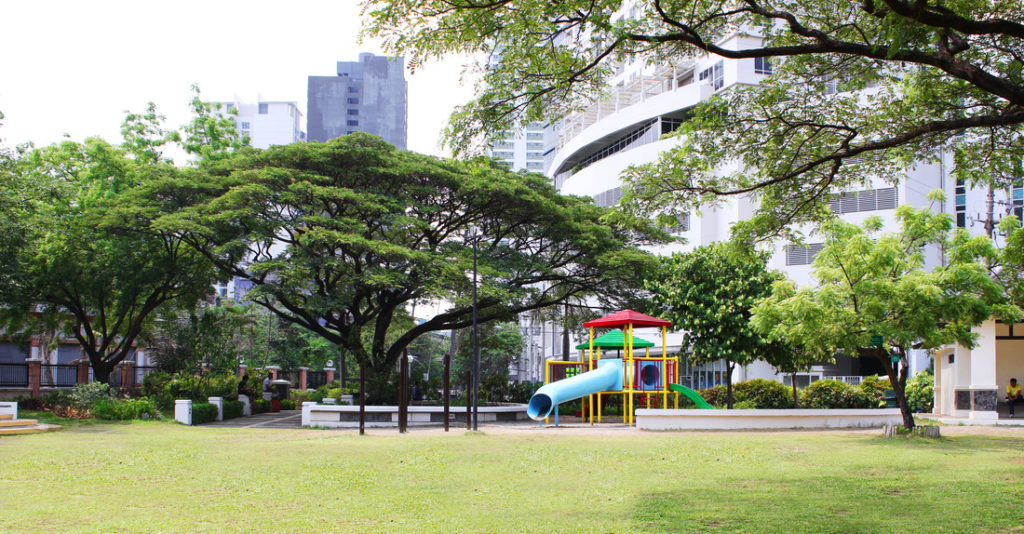 Have an early morning picnic at your neighborhood's playground, when kids and their yayas are still hours away. Revisit your childhood thoughts on the swing set. Think of life and death on the merry-go-round. Make a sandcastle while you're at it. Or simply enjoy the sunrise as it dazzles your eyeballs.
6. University campuses (on a weekend)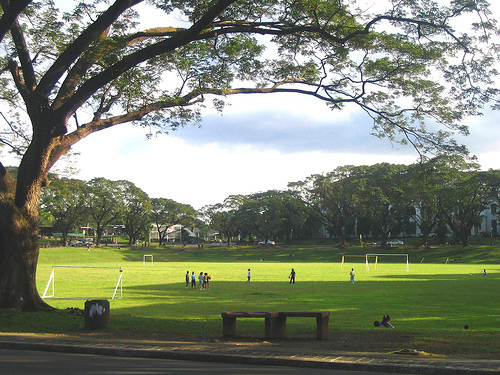 On a school day, sure, campuses all over the city bustle with so much energy that the place becomes crackling loud as a stock exchange. But have you ever been to UP Diliman or Ateneo de Manila on a weekend? It's pure and unadulterated introvert bliss.
The only people there are the gardeners, whistling as they water their plants. Lose some calories as you walk through your old college haunts. Bring along your journal and let those empty corridors jog your memory. Snap some photos of the sun-kissed Art Deco statues while you're at it.
5. Private libraries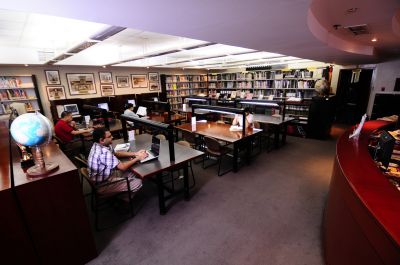 Private libraries? In Manila? They exist. There's the Filipinas Heritage Library in the Ayala Museum. And there's the Ortigas Foundation Library in Meralco Avenue.
You've never experienced this kind of silence since your days of studying in college. Whip out that book you've been dying to finish, as the cardamom-smell of old books assails your nostrils. Or if not, snuggle up to a bundled-up sweater and take that much needed power nap.