Rainbow-Inspired Treats
We Must Have
for our Next Birthday Party!
By 8List

Birthdays only come once a year so better make the most out of it! Birthday parties are becoming more and more extravagant these days with different themes popping up but a rainbow themed party will never fail to make the right impact. It's simple and it splashes the place with bright pops of color which help set the party mood of your guests. Regardless if it's for a kid or for an adult, rainbow parties will always be great. Check out these party treats for kids and adults alike to get you inspired to throw that rainbow party on your next birthday!
Rainbow pasta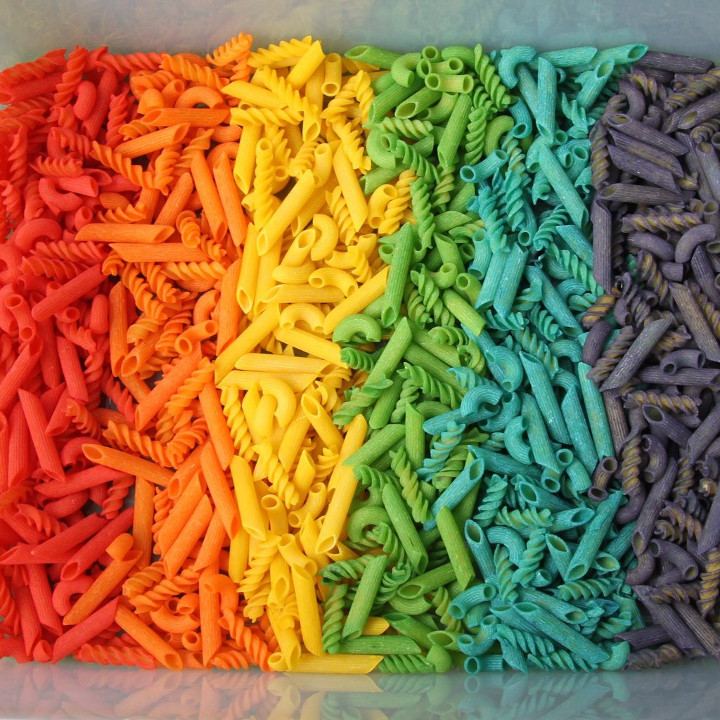 Put a twist to your normal pasta and get the rainbow ones for your birthday party! Kids will surely love how colorful their carbonara and spaghetti can get. Be inspired by this lady who made homemade colorful pasta using healthy ingredients for her kids!
Colorful Marshmallows and hotdogs on stick
At a classic Filipino kid's birthday party, you'll always find these. We aren't even complaining because we love marshmallows and hotdogs on sticks so much! Incorporate the rainbow theme by creating multiple bright colored marshmallows. You can make it yourself by dipping the marshmallows in water and coating them with sprinkles or sanding sugar. For the adult version of this *wink* you can replace the water with vodka to dip the marshmallows in.
Puto't Kutsinta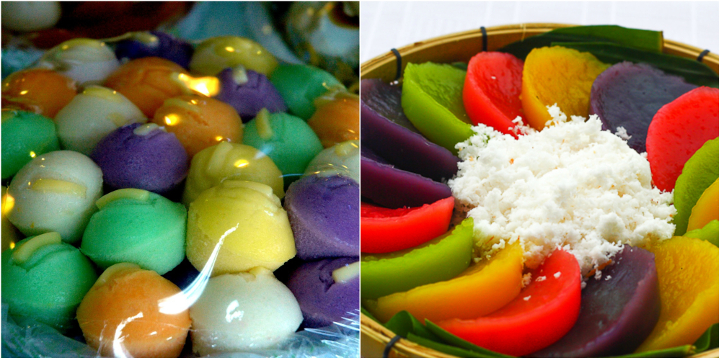 &
Aside from the variety of colors puto't kutsinta will add to your table spread, it's also a hit with adults. It's a staple in every birthday party, paired with pansit and a cold beverage. If you want the puto to be extra special, it's easy to create a rainbow themed one of your own!
Colorful Halo-halo
A halo-halo bar at a birthday party would be a huge hit for guests of all ages. It won't even matter what month the birthday will be celebrated, in our tropical country where it's summer year round, halo-halo's are more than welcome. Get creative and fill your cup with color!