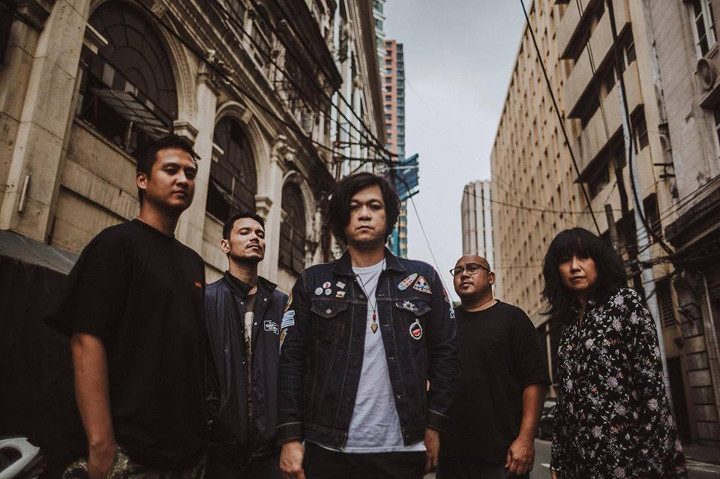 Rakenrol Hanggang Umaga:
8 Essential Tracks of Sandwich
By Therese Aseoche

When you look back to the past 20 years, you'd think Sandwich has always had it easy — playing for large local and international crowds, releasing well-received albums since the beginning, and being regarded as one of the greatest Pinoy bands in history.
But the journey hadn't been smooth sailing. Like all bands pre-indie scene takeover, having a record label was vital to book club gigs and sell CDs, and labels didn't exactly fall at their feet right away. But Sandwich never failed to do things their way, never bending to please, and they believed in their sound, their style, their synergy as a band.
And through member lineup changes, 8 studio albums, dozens of hit songs, and 20 solid years, Sandwich is a band much different from what they were before, but one that has aged well and will continue to rock on in this flourishing Pinoy music industry, needing no introduction, and charming crowds young and old with the same blazing rock anthems that have propelled them to success.
And in their honor (and to prepare you for the Under the Glow of the Satellite: 20th Anniversary Concert on April 13 at Metrotent Convention Center, Ortigas), we present a list of the essential tracks that Sandwich gave us as anthem:
2 Trick Pony
Album: Thanks to the Moon's Gravitational Pull (2003)
An unforgettable classic from the Marc Abaya Era, the instant radio hit that most likely made their previous record label weep after dropping the band, an early testament that Sandwich was made to be a force to be reckoned with.
Sugod
Album: Five on the Floor (2006)
Sandwich owes their mainstream fame to "Sugod". It's an instant burst of adrenaline; a drug that pulls you into the nearest mosh pit; the theme song that defined a generation. It was such a hit that nobody had time to react to Marc Abaya's departure, Raimund Marasigan's role as the new lead, and Mong Alcaraz's entry as the new guitarist of the five-piece band.
Betamax
Album: <S> Marks the Spot (2008)
"Betamax" was a strong follow-up to "Sugod" which paid recognition to the band's heroes in the Pinoy music scene, inspired by The Dawn's own ode to Pinoy rock luminaries "Mga Kuya".
Walang Kadala-dala
Album: Five on the Floor (2006)
A song that's just so nice to sing along to (and eventually scream along to).