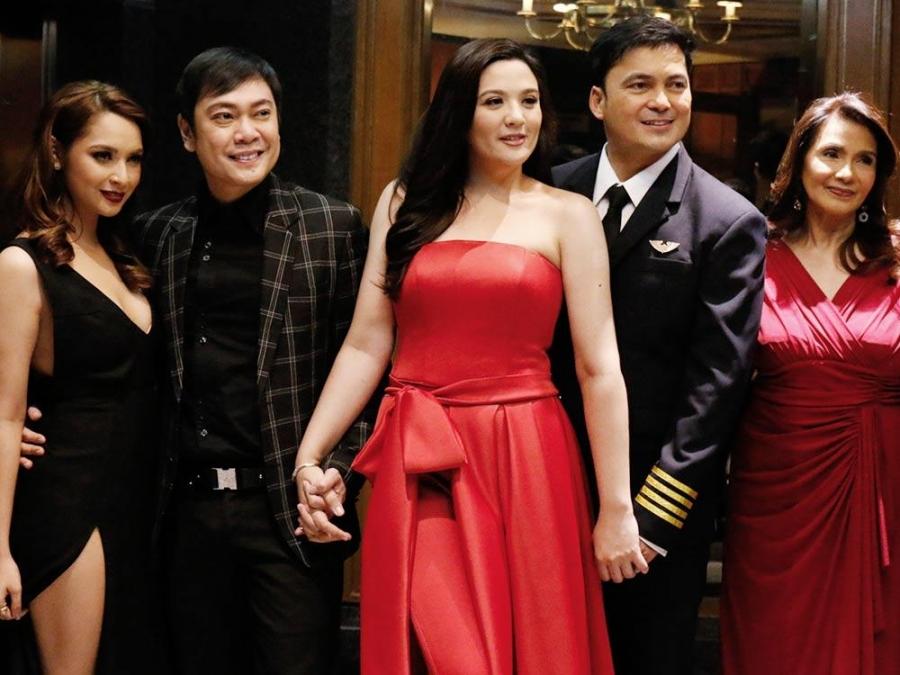 8 Teleserye and Film Scenes
that Became Memes
By Kaira Guerrero

We all know Pinoy teleseryes aren't exactly the gems of Philippine television, what with the recurring plots, same star-studded cast, and how every single episode would have characters slapping each other or pushing each other in mud puddles, people were bound to get bored. If you're just like me who stopped watching teleseryes after the original Mulawin and Encantadia (wow that was a long time ago), then you probably rolled your eyes and laughed at the absurdity of the teleserye memes surfacing now.
Pinoy movies, on the other hand, have a chance. We are almost over the trend that said film movies should me named after their theme song. There's a fighting chance for the Filipino film industry, that is, if they don't add another installment to the already long line of Shake, Rattle, and Rolls or Mano Pos.
The Legal Wife
As much as we all love Angel Locsin and Maja Salvador, Pinoys really can't help but laugh and make light of heavy and dramatic scenes. The original line was "Walang sa'yo Nicole, akin lang ang asawa ko," but the creativity of netizens produced something much more than that, making it a meme for all occasions – even for Chinese New Year!
One More Chance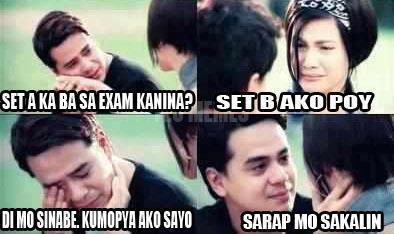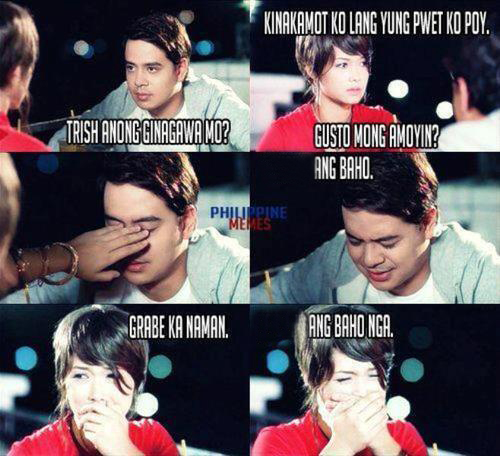 Both One More Chance and A Second Chance has been gold mines for broken-hearted quotes. They're simply classic Filipino movies. The acting was above average, too. Not only did it supply us with words to say during a break-up but memes made from the movie also cracked us up. It's the facial expressions, really!
Ang Probinsyano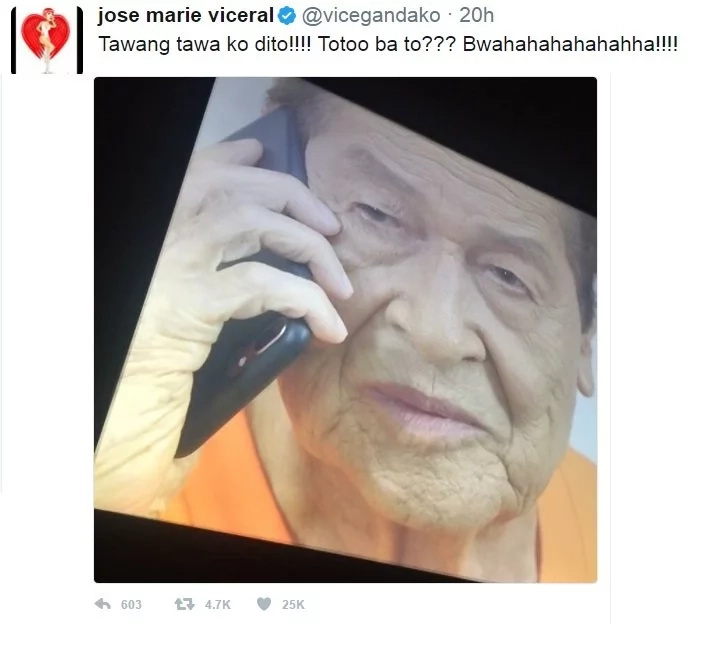 A lot of actors can make mistakes on set, but there are also a lot of people there to make sure that these mistakes don't ever happen on set! Guess this one slipped past them, huh? (Seriously, though, didn't the editors notice it? Although by that time it was probably too late.) This photo triggered netizens to compile all the photos of actors with phones upside down.
Four Sisters and a Wedding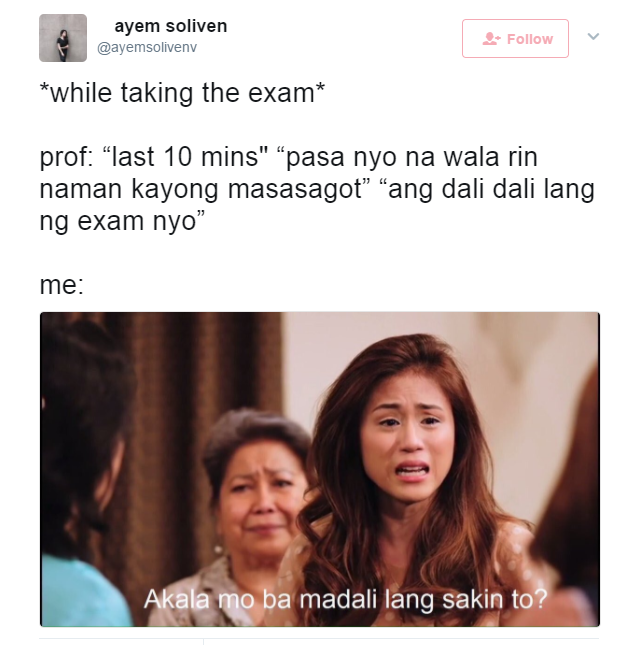 The first time you watch this movie, you wouldn't think of anything funny about the dramatic scenes other than it was such a long scene. But recently Toni's line became a hit and a cause for some memes to surface. If you think about it, which people in the Twitterverse did, Toni's lines are applicable to a lot of situations. And hey, I bet you saved the photo on your phone to send to the group chat every now and then.