Short and Sweet:
Mini K-Dramas
that Bring the Feels
By Andy Flores

Great feels can also come in small packages, and some K-Dramas prove so! If you're in the mood for laughs, tears, and hearty bouts of kilig without investing too much of your time, here are 8 romantic Korean series that keep things short and sweet:
1. Splash Splash Love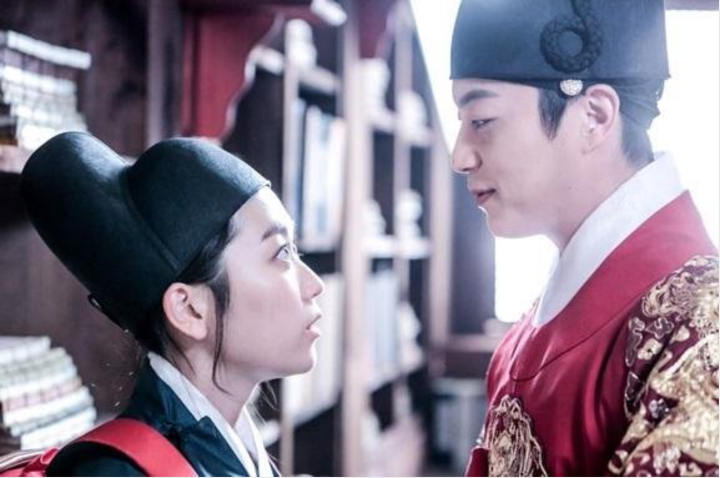 Episode Count: 2
High school student Danbi (Kim Seulgi) has an irrational fear of math. On the day of her dreaded college scholastic ability test, she accidentally travels back in time and finds herself in the drought-stricken Joseon era ruled by the young King Yi Do (Highlight's Yoon Doo Joon). Mistaken as a eunuch, Danbi acquires a new identity, carving an unexpected journey of first love and self discovery.
2. Star of the Universe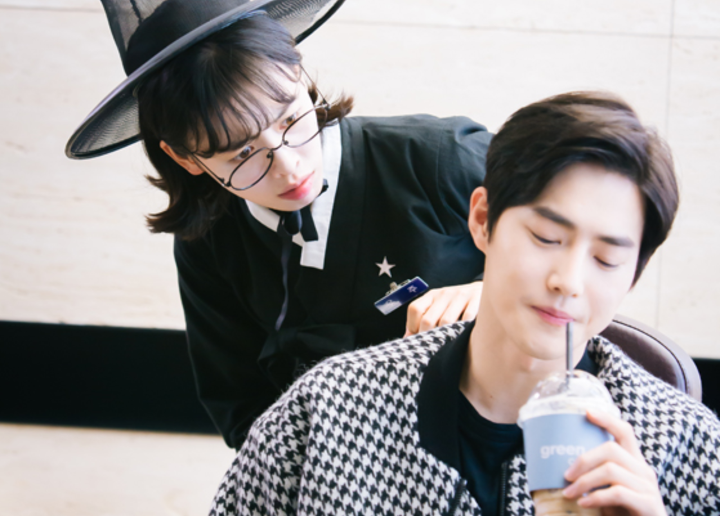 Episode Count: 3
When hardcore fangirl Kim Ha Na (Ji Woo) meets an untimely death, she takes a job in the afterlife as a grim reaper. Seven years later, she overhears from her colleagues that Woo Joo (EXO's Suho), the singer she idolizes (whose popularity is now fading), is about to "go up." Her shocking discovery then brings her a tough dilemma: Should she fulfil her duty as a grim reaper and collect his soul or go against the rules to save the only man she has ever loved?
3. Because It's The First Time
Episode Count: 8
Happy-go-lucky Tae Oh (SHINee's Choi Minho) has pretty much everything a young man like him could ask for – good looks, an impressive bank balance, a house to himself, a great set of friends who regularly swing by his rooftop, everything… except the courage to confess his true feelings to his childhood friend Song Yi (Park So Dam), who happens to have a huge crush on his best friend Ji Ahn (Kim Min Jae). Things take a turn for the worse when Tae Oh learns that Ji Ahn shares the same feelings towards Song Yi. Caught up in a love triangle, Tae Oh has to make a choice that will either strengthen or break his relationship with two of the closest people in his life.
4. Touching You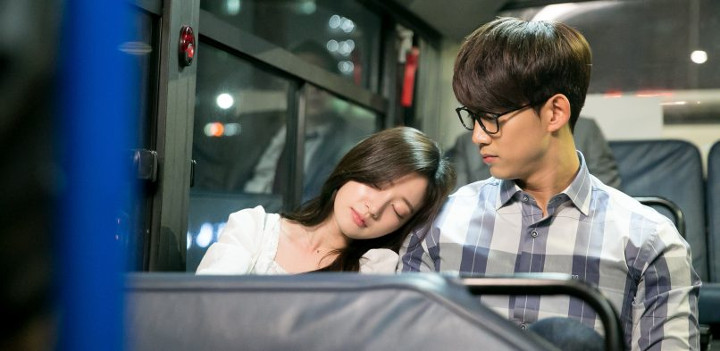 Episode Count: 12
Jin Woo (2PM's Ok Taecyeon) is a man on a mission. With the ability to see the future, he is tasked to watch over and protect Hee Young (Song Ha Yoon), a beautiful aspiring makeup artist, who has death looming over her. Taking a job at a cosmetics shop where Hee Young works, Jin Woo develops feelings for her and finds out that there's more to the cause of her doomed fate than he initially thought.