Ever wondered how Starbucks screen and source their coffee? We found out about it when Starbucks had a special Starbucks Reserve Masterclass, tracing the origins of select Starbucks Reserve coffees—including their three special varieties: the Starbucks Reserve Rwanda Hingakawa, Starbucks Reserve Guatemala Sta. Cecilia Estate, and the Starbucks Reserve Microblend No. 21.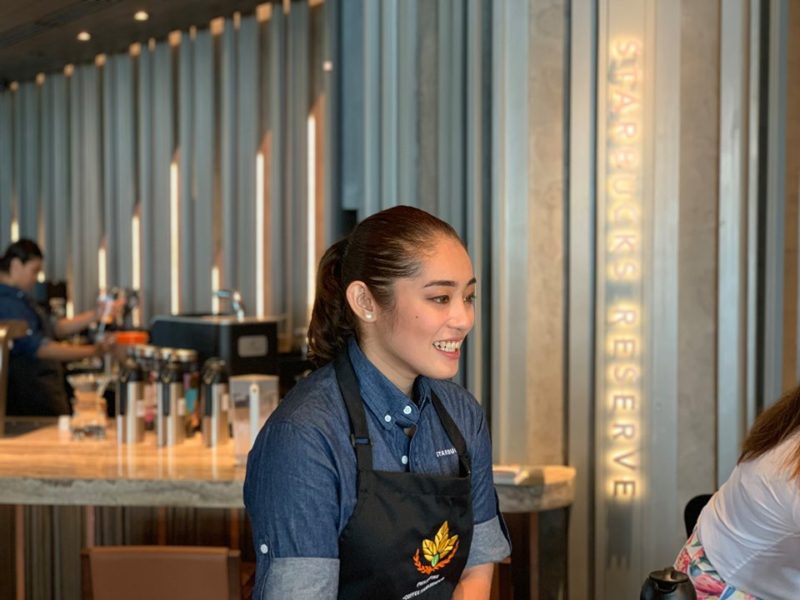 The Masterclass was led by 2018 Starbucks Philippines Barista Champion Steaven Bueno and 2019 Starbucks Philippines Coffee Ambassador Kara Evangelista.
Cupping Session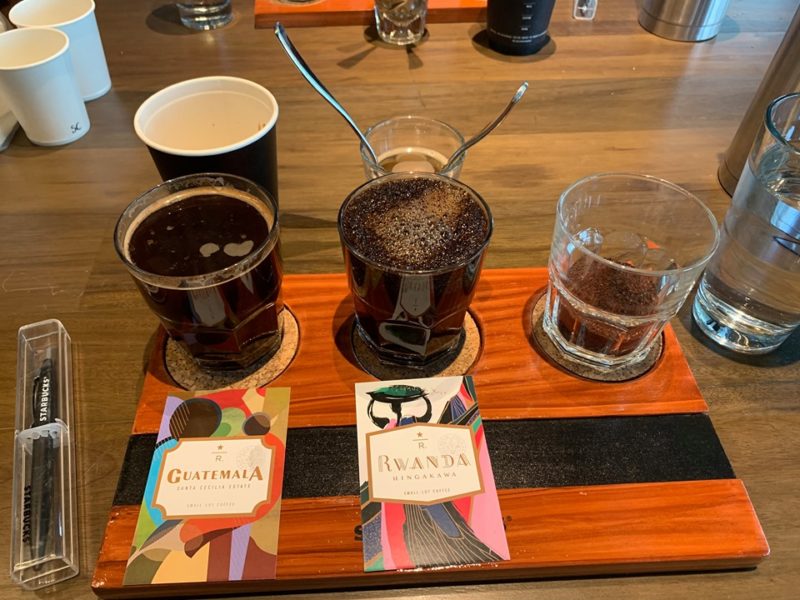 During the process of cupping, the coffee is experienced in its purest form, simply by immersing it in hot water. After a few minutes, the crust of coffee beans on top are broken so that you can sniff the aroma. The crust is then spooned out, and you slurp the coffee through a spoon. This is unlike the way wine connoisseurs slurp and whirl the wine around their mouths during testing. It is here that we discover the smooth and fruity flavor of the Rwanda Hingkawa, the roasty and nutty hints of the Guatemala Sta. Cecilia Estate and the citrus dark chocolate undertones of Microblend No. 21.
Pour Over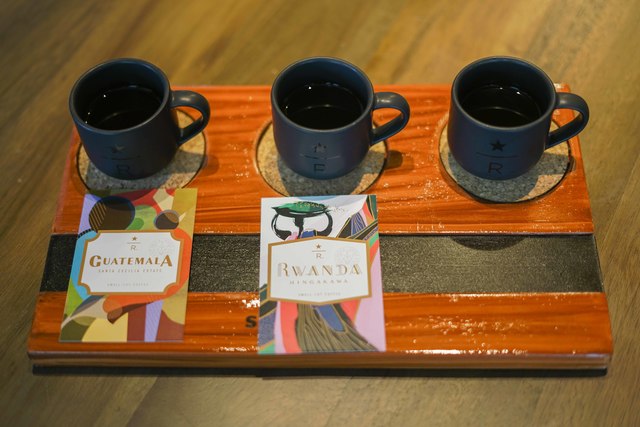 The beans are then served after brewing using the Pour Over method to further highlight their flavor and profile. All the Starbucks Reserve beans are equally great: the Microblend is an easy choice whenever you visit, the Rwanda is great for a slow, lazy day, and the Guatemala Sta. Cecilia is great when paired with Starbucks' excellent spread of pastries.
You can experience these coffee beans and try Starbucks' latest offerings at your nearest Starbucks Reserve. For stores and the latest offerings from Starbucks, visit their website. Follow them on Facebook and on Instagram.