The Evolution and Rise
of  Mocha Uson
By  Eldrin Veloso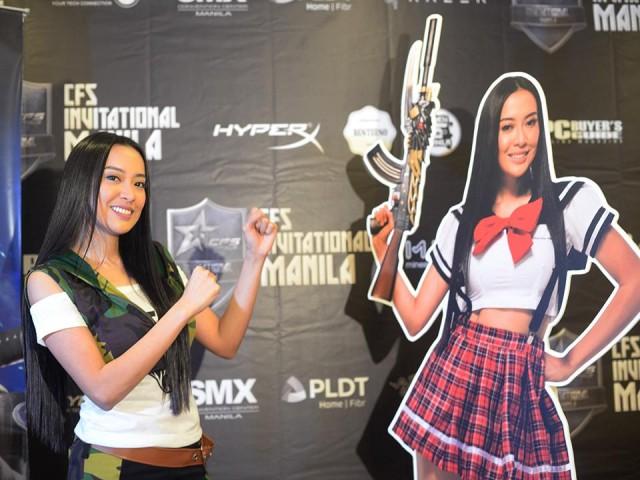 In this day and age when we gravitate towards the unprecedented, anything is literally possible. At first, we're like 'Yay! Anything's possible!'. And then we realized, 'Oh shit, anything is possible.' From mayor to president. From dictator to hero. And everything starts to stack, overwhelming us and shocking us on a daily basis. Breaking norms is now the norm, and passion is the new reason.
Take for instance: Mocha Uson. Today, she is a force to reckon with. Somehow she has burrowed herself into our lives. But let us take a  look back at how this polarizing personality has evolved and risen to her current position as ASEC. After all, understanding leads to wisdom.
8. Performer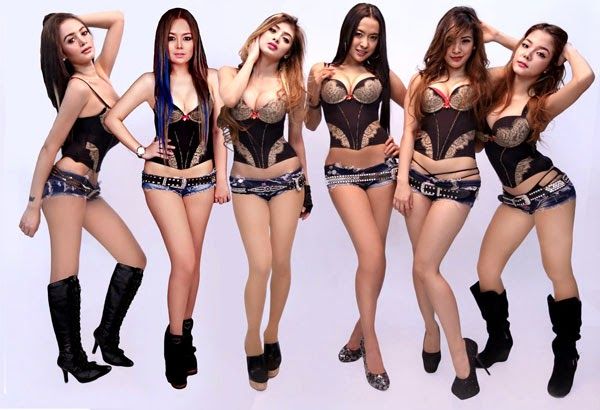 After dropping out of medicine in UST, Mocha started performing solo in bars around Manila. She quickly became popular with her sexy image and acts on stage, immediately gaining a sex symbol status. She was briefly in a band as a lead vocalist and then signed with a record label to launch her first album.
Then, Mocha formed the all-girl performing group Mocha Girls and became the headliners of the bars real fast. Soon, the group was on roadshows within and outside the country.
For most part of her life, Mocha is a performer. She sings, dances, hosts, models, to name a few. And all of these have been geared towards building an icon of "sexual liberation".
7. Actress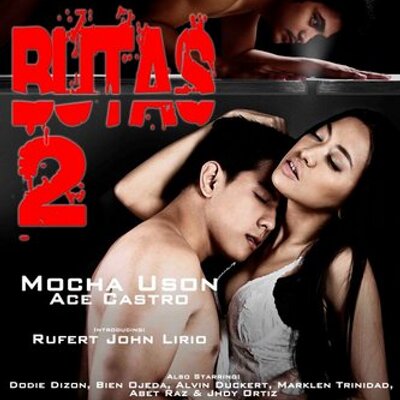 So, it's no surprise that when she first appeared on silver screen, it would be of a sultry role suited for her personality. Almost all her appearances on films are for suggestive roles, presumably why she is approached for the parts in the first place.
Her filmography may be limited, punctuated by a cameo in a mainstream film and a major role in an independent one. But this filmography just underscored her branding and showed the audience that her sexy acts are not limited to the stages of Manila's bars.
6. Blogger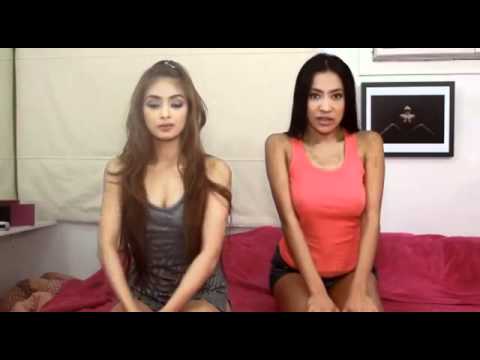 For instance, she can solidify further this sexual icon of hers through a virtually-free communications platform such as online blog. And thus, the famed Mocha Uson Blog will be born. It will host Mocha's vlogs where she gives sexual tips and lessons with, uhm, a strong visual support. The site also featured 'sessions in the bedroom' starring herself and her group, Mocha Girls. This will start her following on social media and her racy videos will become popular for obvious reasons.
When she finally made the page to a dedicated site supporting the president, the sex-themed videos were deleted but most of them still appear on Youtube.
5. Advocate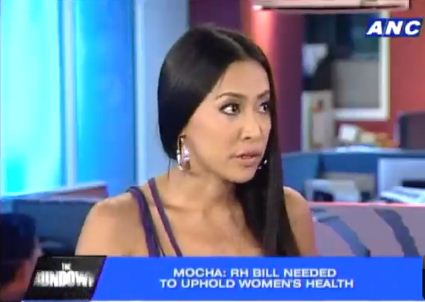 It can't be discounted that she has a number of fights she continuously voice out. Leveraging on her sex symbol, she supports causes like breast cancer awareness, sex education, and reproductive health—sometimes getting even more creative in promoting these.
These sporadic displays of activism plus her sexual branding and background (amidst a devout Catholic country) made it hard to take her seriously. Nevertheless, it doesn't mean that she didn't do it—a feeble attempt to make her socially-relevant, but an attempt nonetheless.