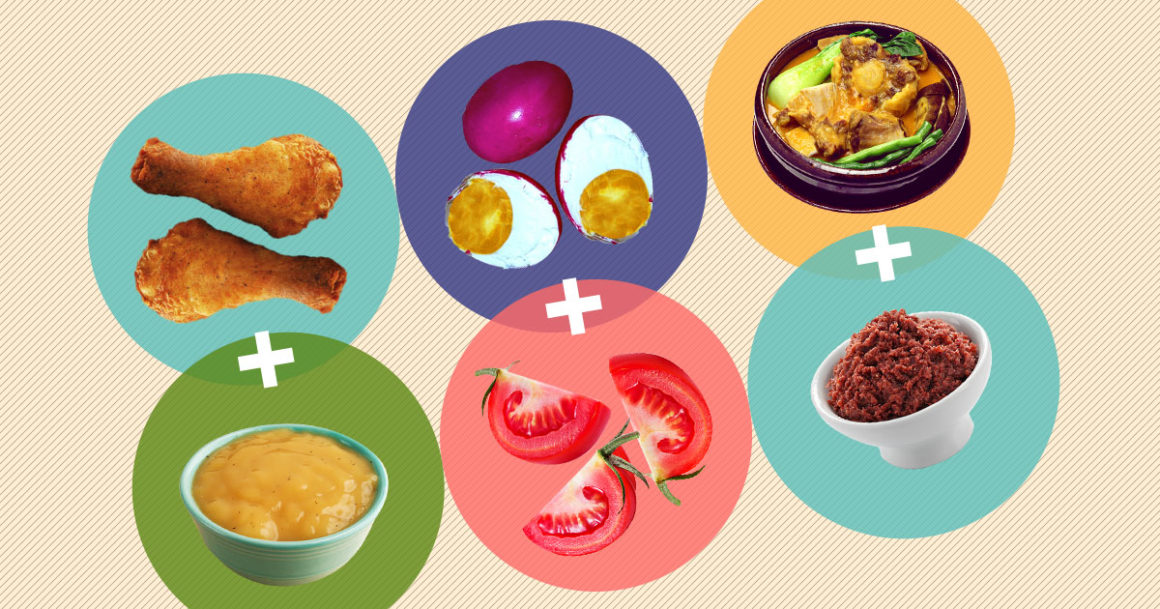 There's no denying it: we Pinoys love food. And as people who can appreciate the whole spectrum of flavors, we have become somewhat experts on what to pair foods with. As such, over the years it has become unthinkable to consume certain delicacies without their inevitable pair. Don't believe us? Imagine having these 8 foods without their partners:
Champorado and Tuyo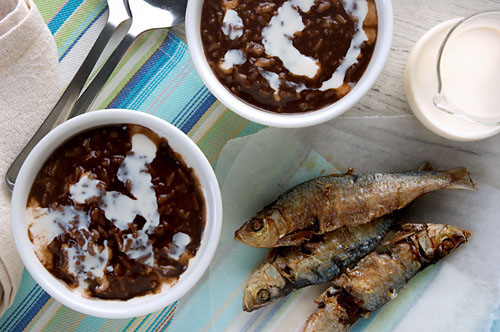 When you think about it, it doesn't make sense: Chocolate porridge with salty, dried fish? Yet somehow the flavors complement each other very well. We're not sure who first paired these dishes up, but we are grateful.
Chicharon and Vinegar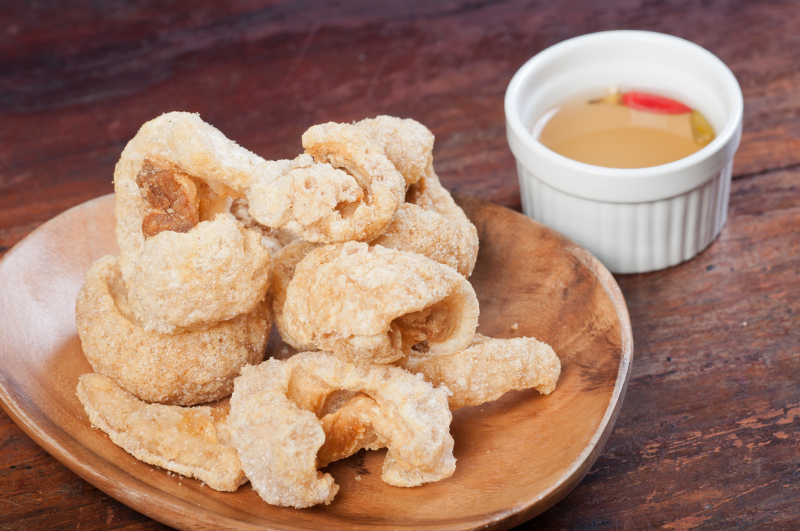 Sure, chicharon is delectable in and of itself. But for maximum culinary pleasure, we cannot imagine biting into these crunchy delights without having suka to soak them in.
Salted Egg and Tomatoes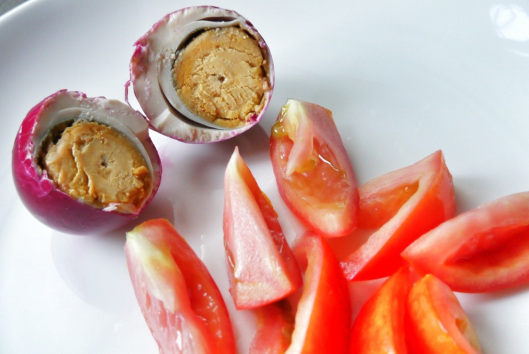 Salted egg, or itlog na pula as we know it, is currently enjoying a great deal of popularity. We can be proud of being the first ones to appreciate its savory flavor. And it is unthinkable to have these on our plate without sweet, juicy tomatoes.
Sinigang and Rice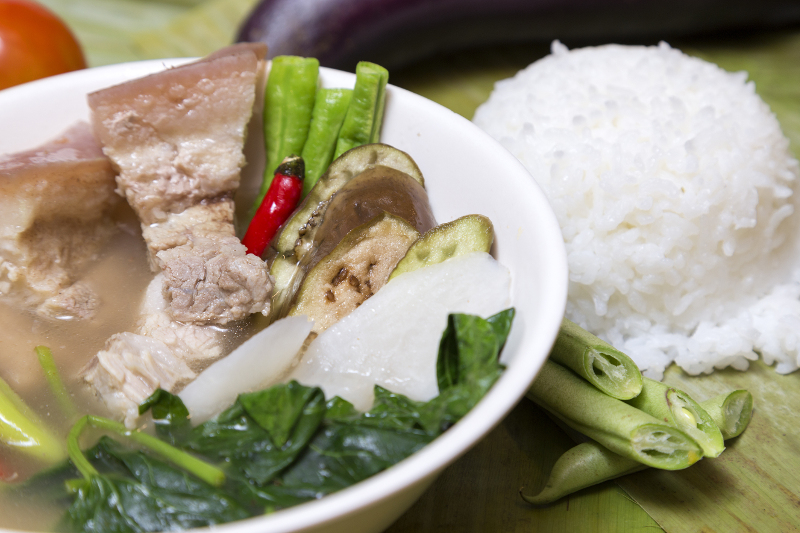 We have yet to meet a Pinoy who enjoys sinigang without rice. Just pour generous amounts of broth in your cup of rice (preferably steaming hot) and slurp away.
Pancit and Sliced Bread
Carbs on carbs? Why, yes, of course! A staple at most domestic festivities (birthdays! Fiestas! Graduation day!) we can't serve pancit without at least one slice of bread.
Luncheon meat and Catsup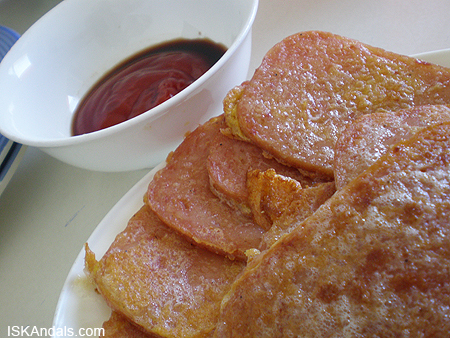 Luncheon meat, taken on its own, is a bit too salty—even for the salt-biased palate of Pinoys. Which is why it's nearly impossible to be served these without healthy heaps of catsup on the side.
Kare Kare and Bagoong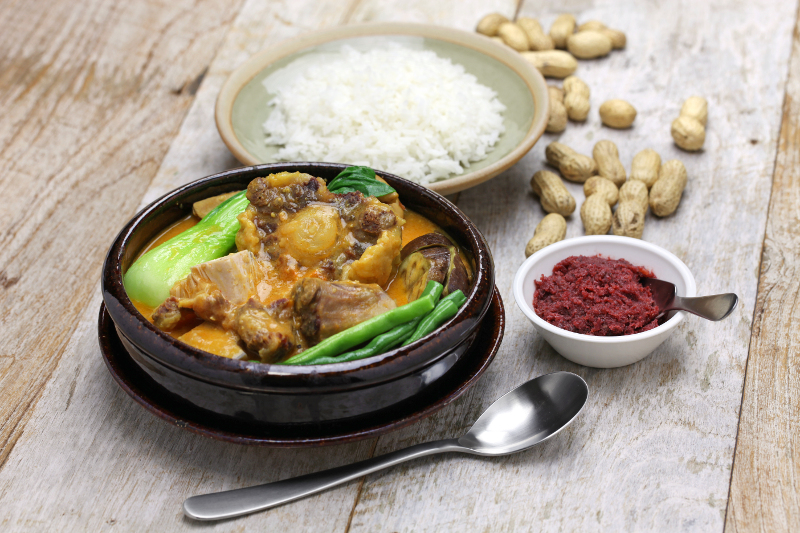 Sure, kare kare is incredibly good. Just a mere mention of this native dish would be enough to have us salivating. But to fully appreciate its flavor, it simply cannot be served without bagoong on the side.
Chicken and Gravy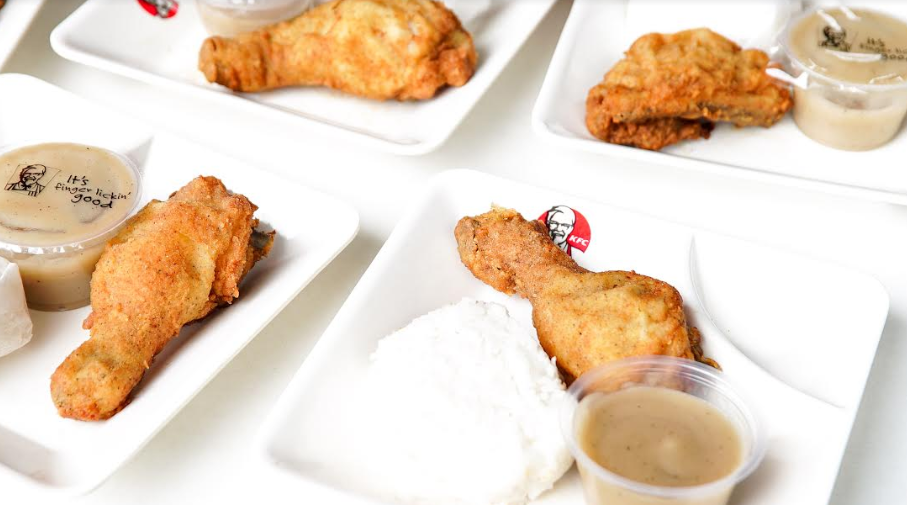 Can you picture that perfectly seasoned KFC chicken in your head? Perfectly cooked skin, that juicy, flavorful meat…each bite of KFC chicken is bursting with the unmistakable flavor of 11 secret herbs—ah, heavenly! But, hang on! That delicious KFC chicken would not be complete without its equally delicious and #FullonFlavor partner, gravy! Thankfully, KFC let us have as much gravy as we want. We can't imagine having KFC chicken without that signature gravy!
Enjoy KFC's best chicken and gravy combination! Savor the flavor of 11 secret herbs in each KFC chicken, best paired with signature gravy for #FullOnFlavor! Now available with brownie for only P99.