This Week in Weird News: Korean Cult Edition
By Kevin Christian L. Santos

Hey weird team! It's been quite a week, mostly because some of us were able to go on vacation, while those who work in the restaurant industry don't know what the hell a vacation is. Most of us were able to reset and recharge, don some politically correct and incorrect Halloween costumes and be kids again. We cried when we had to go back to work. On the upside, there were not a lot of people in blackface on Halloween. On the downside, some people think dressing up as a suicide bomber and other racist stereotypes are funny. Well, can't win them all.
Speaking of vacation, weirdness doesn't know the word. Take your protein pills and check out some of the WTF-happenings this week.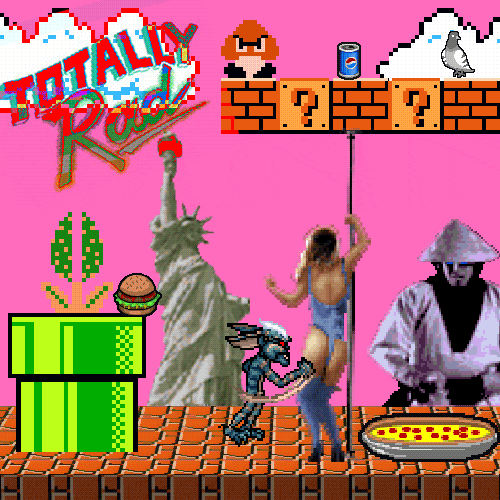 8. New details emerge from Florida face-biting case
.
Remember the case of Austin Harrouff? The 19-year old brutally killed a couple and ate one of their faces in what the media described as a "zombie killing." Deputies arrived and saw Harrouff grunting and growling on one of the corpses.
New documents reveal the conversation he had with the authorities on that night. "[expletive] kill me, [expletive] kill me. Shoot me now, I deserve to die," he said. He also said he "ate something bad." When a sergeant asked Harrouff what he ate, the teenager said "humans."
Harrouff has been in prison since October, and this is his only documented conversation with police.
7. Woman claims to have a snake twin
.
Over in Macalelon, Quezon, Lola Conchita Encabo is well-known in her area for her treatment of animal bites, especially snakes. One resident even remarked how one person close to death was able to miraculously recover from a snake bite thanks to Lola Conchita's help.
Stories reveal that when Lola Chonchita was born in 1915, she entered the world together with a snake. A white snake, to be exact. Lola Chonching has been close to snakes ever since.
While we don't know for sure if this is real or not, but this writer is also twins. With Ryan Gosling's…foot.
6. Scientists have found the "Jacuzzi of despair"
.
Scientists have found a lake under the sea. Before you go diving, those who swim in it won't be able to emerge alive.
The lake in question is five times saltier than the water surrounding it. What's more, it contains toxic concentrations of methane and hydrogen sulfide, making it unable to mix with the surrounding area. Only bacterial life, worms, and shrimp can survive in the harsh conditions.
Scientists have called the lake the "Jacuzzi of despair," for obvious reasons.
5. Parents claim to have found autism "cure" with bleach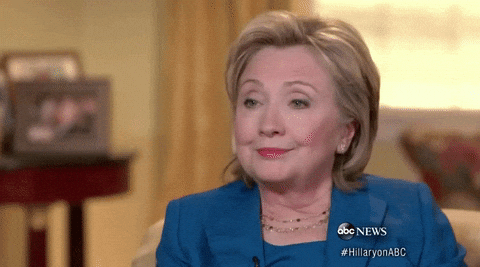 In people-who-should-not-have-kids news, a group of parents in California claim to have found a "cure" for autism. However, medical experts say the cure is nothing but just industrial bleach. However, the parents swear to the potion's so-called healing powers.
In a video presented by ABC News, Kerry Rivera, a believer of the cure, claims that autism is caused by parasites that start infecting the guts of children with autism when the full moon rises every 29 days. She says autism is caused by parasites and pathogens, and that chlorine dioxide found in bleach can kill these parasites. What's more, Rivera advises parents to give their children of chlorine dioxide orally and by enema multiple times a day. She charges $100 per consultation. Riiiiiight.
Unsurprisingly, medical experts have labelled this cure as nothing more than facepalm-worthy pseudo-science. Dr. Paul Wang, a pediatrician and the senior vice president of Autism Speaks, says autism isn't caused by parasites. He further says that Rivera claims chlorine dioxide isn't bleach, but it is, it's poisonous and that it should never be administered to anyone.
To be frank, there is NO cure for autism. You want a cure? Love your damn kids and don't give them bleach.
Speaking of kids…

4. Teenager claims to be pregnant with Jesus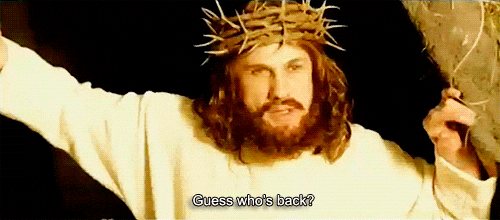 Speaking with the paragon of truth, morals, and good taste Dr. Phil, 19-year-old Haley says "I am pregnant, and it is Jesus."
.
Haley's own mother Kristi says her daughter is delusional, compulsive liar. She says Haley is not even pregnant, and doctors and pregnancy tests have confirmed it.
"My family, my friends, my pastors at church, they don't believe that I'm pregnant. I know it's Jesus. I don't care if my family disowns me. It really comes down to if you're a true believer in Jesus or not. I don't care what the home pregnancy test or a doctor says, when I give birth to my baby, no one is going to deny him because he's my savior," she says.
We're pretty sure Jesus didn't get crucified only to deal with this kind of shit.
3. Saturn just changed its color and scientists are stumped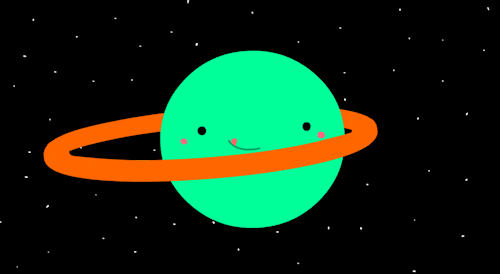 In totally unexpected news, Saturn just changed its color. A Gizmodo report says that Saturn's north polar hexagon, which can swallow our planet whole (yikes), has changed its color from blue to bright gold.
The Cassini spacecraft was able to take a picture of Saturn's blue hue in 2012, and the team released new images of the gold color just this month. Scientists are guessing that haze particles can be attributed to the sudden change in color. From 1995 to 2009, Saturn's north pole was dark. Scientists say that this was due to less photochemical reactions, meaning there were lesser opportunities for the planet's molecules to interact with sunlight, since Saturn wasn't getting much sun.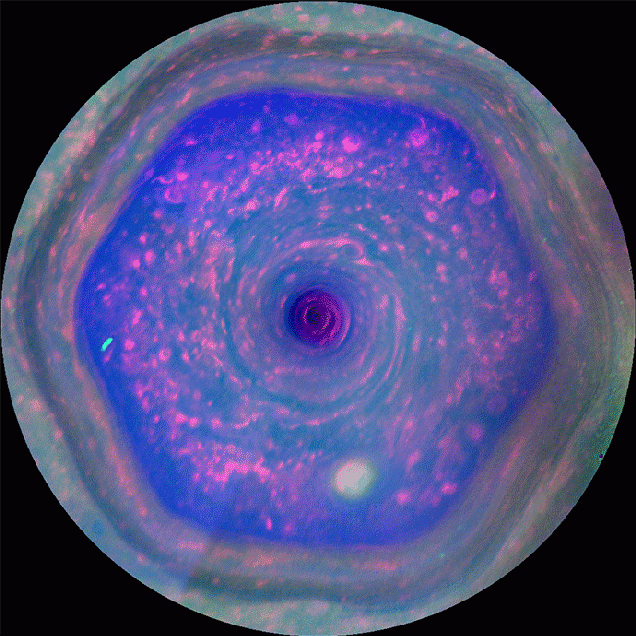 The color change is due to Saturn's north pole tilting back to the sun again. More light means more photochemical reactions. The good news is that we're getting more and more insight into how planets behave, and that we finally know that Saturn can be moody and have seasonal-affective disorder.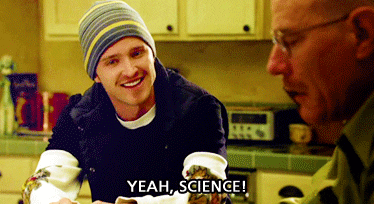 2. Scientists say strange messages are coming from aliens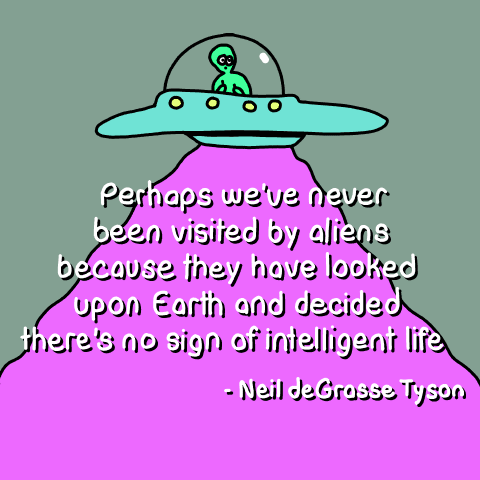 Scientists have been hearing strange messages coming from stars in deep space that may come from extra-terrestrial life. These may indicate that aliens are alerting us of their existence.
In a report by the Independent, they say that "The new study reports the finding of specific modulations in just 234 out of the 2.5 million stars that have been observed during a survey of the sky. The work found that a tiny fraction of them seemed to be behaving strangely."
Scientists have no explanation on stars' sudden behavior, making them conclude that aliens are the cause. EF Borra and E Trottier, scientists from Laval University in Quebec, wrote "We find that the detected signals have exactly the shape of an [extraterrestrial intelligence] signal predicted in the previous publication and are therefore in agreement with this hypothesis. The fact that they are only found in a very small fraction of stars within a narrow spectral range centered near the spectral type of the sun is also in agreement with the ETI hypothesis."
If this is indeed true, why just now? Are the aliens warning us of something? Telling us to change our ways? Warning us of total annihilation? Well, with teenagers claiming to be pregnant with the second coming of Christ, the U.S. elections, rampant killings and impending war, we're not surprised.
1. Cult leader scandal rocks South Korean government
.
It's seems like South Korea is the epicentre of weird right now, thanks to a crazy political issue. A presidential scandal is plaguing the country right now, with accusations that a leader of a cult has been influencing South Korea's government.
President Park Geun-hye stands accused of giving cult leader Choi Soon-sil access to top-secret documents, thereby influencing policies, appointments, and speeches. Choi is does not officially hold any position in the government. South Korean media are speculating that Choi meddled and influenced the government and even got them to donate $69 million to foundations she controlled.
What's interesting is that Park Geun-hye and Choi Soon-sil are old friends, and so were their parents. Park's father was president of South Korea in the 60's and 70's. He ruled as a military dictator for 18 years before being assassinated. Choi's father, founder of the "Church of Eternal Life" cult Choi Tae-min were also friends. The elder Choi would eventually become a mentor to Park Geun-hye. She was close friends with Choi Soon-sil since the 70's. Choi currently heads the "Eight Heavenly Fairies," a secret and unofficial political group allegedly created by Park.
So just like her father, Choi Soon-sil is like Rasputin or Grima Wormtongue. Choi has been arrested and only admitted to helping Park with her speeches and that she committed a "deadly sin." Park has also apologized for the speeches but refuses to address any accusation of corruption.
Parks approval has since plummeted down and thousands have took to the streets in protest because OBVIOUSLY. Now that Choi has been arrested, we await with baited breath what comes next.
Anything we missed out on this week? Let us know about them below!