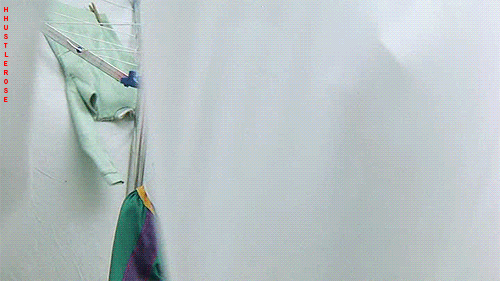 This Week in Weird News: Killer Clowns Edition
By Kevin Christian L. Santos

Hey weird gang! Another interesting week has gone by. What was particularly noteworthy was how convicted kidnapper and New Bilibid Prison's Commando gang leader Jaybee Sebastian claimed that he directed a three-year fundraising campaign for now-Senator Leila Delima back in May. Meanwhile Leila De Lima still wishes that all this is one twisted nightmare that she wakes up from soon.
In the weirder side of the universe, things got a bit…strange.
Some strange in a delicious way, like:
8. Eating chocolate cake for breakfast is healthy because science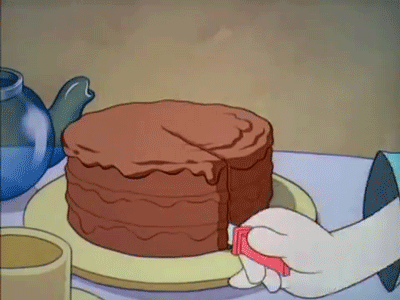 Good news: the most important meal of the day just got more awesome with science saying that eating chocolate cake is good for you.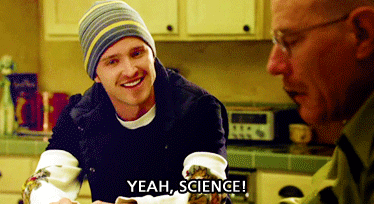 New studies show that eating a chocolate cake for breakfast is good for you since it's at that time our metabolism is working on overdrive. Researchers from the Tel Aviv University say that combining the cake with protein and carbohydrates for breakfast prevents you from craving sugar for the rest of the day.
In the study, one group was given a 300-calorie breakfast while the other group was made to eat a 600-calorie breakfast which included chocolate pudding. What's interesting is that the researchers noted the long term effects of the sugar-packed breakfast. The 600-calorie group lost an average of 37 pounds than the other group.
What's more dark chocolate can also help improve cognitive function. As always, moderation is key. Don't go eat a whole chocolate cake for breakfast, unless you have no self-respect or moderation.
Coffee and chocolate cake for breakfast? Now that's an awesome way to start the day.
7. Primary school teacher turns out to be gun-toting coke dealer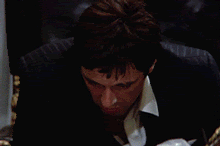 Vice reports that a primary school teacher in Rickmansworth, Hertfordshire has been sentenced to 17 years in jail for selling cocaine and keeping firearms in her home.
The teacher in question, 26-year old Aqsa Carvalho, was prosecuted after police found some nose candy and Czech-made Skorpion machine guns in her house. Authorities also found a self-loading pistol, ammunition, and a revolver. Clearly, Carvalho is not messing around. The Kingstown Crown court thought the same and charged the 26-year old with possession with intent to supply class A drugs and three counts of possession of a firearm with intent to endanger life.
We can only imagine how she taught her students, and if she gave lines of the stuff to students who were asleep all the time.
6. Hero belts out Dragonball Z theme on The Voice Thailand, is guaranteed legend status
A contestant in The Voice Thailand decided to go down in history as a goddamned legend when he chose to sing the Dragonball Z theme "Cha-La Head-Cha-La" in the show's blind audition stage.
The judges immediately recognized the song's opening theme, with one judge even hitting the buzzer before the contestant even sang.
As if that wasn't enough, the contestant later belted out the Doraemon theme at the request of one of the judges.
We don't know about you, but we hope this guy wins. Then again, he already wins at life.
5. Italy opens 24-hour wine bar
Titas and stay-at-home moms rejoice, we got some good news.
CNTraveler reports that a fountain flowing with red wine just opened by a local vinery in Italy's Abruzzo region. That's not all. Passers-by can drink as much as they want from the fontana del vino 24/7 FOR FREE.
The Dora Sarchese vineyard got the idea when they saw a similar fountain in Spain's Camino de Santiago pilgrimage route. On their Facebook page, the vineyard said the fountain is a "welcome" to anyone who walks past. However, they also issued a warning for those who'll take advantage of the fountain, saying the fountain isn't for drunks. Because as we have seen many times before, a lot of people will ruin things for us and we can't have nice things.
That said, it's time to book your vacation leaves. BRB, flying to Italy.
4. Bikers held at gunpoint after finding Area 51 entrance
Two bikers were put in a tense situation when armed gunmen surrounded them after they claimed to find a secret entrance to Area 51. Their helmet-recorded footage captured the insane encounter.
After biking along a dirt road, the two bikers stopped between two warning signs. A white van pulls up near the two shortly after and two armed men point their guns at the duo and tell them to put their hands up.
Given the conspiracy theories behind Area 51 being a top secret government facility having involvement in UFOs, it's not surprising that their security is aggressive. With how they were acting, there's just more proof that some crazy shit is happening inside. The truth is still out there.
3. There's now a porn university for aspiring adult film actors and actresses because dreams do come true
In dreams-do-come-true news, Italian porn actor and director Rocco Siffredi is opening an academy for aspiring adult film actors and actresses and teach them the kinky tricks of the trade.
Creatively named "Porn University," the "Italian Stallion" Siffredi will feature training his porn Padawans in the reality show "Universita del Porno" that will air in Italy.
The "Siffredi Hard Acadamy" will instruct 21 porn industry hopefuls on the different techniques and skills necessary to become a successful adult film actor/actress.
First, a 24/7 wine fountain and now this? Italy's the place to be, folks.
2. Wikileaks reveals Tom Delonge's UFO-related emails to Hillary Clinton's team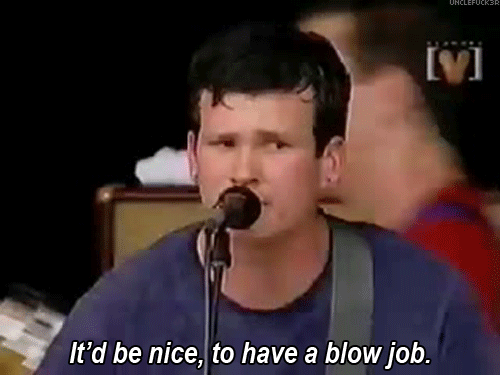 As if things couldn't get any weirder, a guy who once sang about having sex with animals, chugging beer in between heartfelt songs about love lost and suicide, is dead serious about the evidence of aliens.
Tom Delonge revealed that he quit playing for Blink 182 so that he could focus on his UFO research earlier this year. He published a book shortly after called "Sekret Machines" about "featuring actual events and other truths drawn from sources within the military and intelligence community."
Now, Noisey reports that Wikileaks has published Tom Delonge's emails to Hillary Clinton's campaign manager John Podesta. Podesta tweeted last year that his "biggest failure of 2014 was once again not securing the disclosure of the UFO files."
One of the emails dated October 2015 stated that Delonge had sensitive information and wanted to meet with Podesta and two other unidentified individuals: "I think you will find them very interesting, as they were principal leadership relating to our sensitive topic. Both were in charge of most fragile divisions, as it relates to Classified Science and DOD topics. Other words, these are A-Level officials. Worth our time, and as well the investment to bring all the way out to you. I just need 2 hours from you. Just looking to have a casual, and private conversation in person."
There are more emails including details of the Roswell crash and of other meetings. Given that a guy who once appeared naked in music videos is seriously conversing with a government officials, this is a very serious matter.
1. Clowns have landed in the Philippines: Batman, HALP!
The recent clown sightings have been getting more and more serious. Just this week, a man got his hand slashed by a clown in England. One incident had an alleged murder. To make things worse, the clowns have landed here in the Philippines. They even have a Facebook page to boot because hey, branding is important in today's digital era. They have already made their presence felt in Ilocos when a 16-year old student was attacked by a clown. Also, said clown had a chainsaw.
Meanwhile in London, a man dressed up as Batman has been patrolling the streets to protect civilians from these clowns. Because when the going gets tough, you bring in the caped crusader. Let's hope the country has a bat signal because this shit is getting out of hand.
Got any weird news to share? Tell us about them below!