Only a Mother's Love:
8 Things to Thank Your Mom
for Putting Up With
By Joyce Placino
Mother's day is upon us again. The one day of the year when we recognize the woman who withstood it all to bring us into, and keep us on, this earth. There's no other person who will take you with open arms, no matter what mess you get yourself into.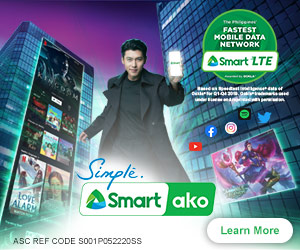 Why else would people coin the phrase "a face only a mother can love?" It's because only mothers have the capacity to show unconditional love in your most unlovable form. So, in honor of mothers of eternal patience and selfless love, here are 8 weird things you do that'll help you realize how grateful you should be for your mother's acceptance of you, in all your forms and without reservations.
8. Your experiments in science, art and food technology
There are a lot of things that youth will allow you to get away with. And that includes all the weird things you come up with that your mother had to feign interest in and respect.
Mothers, at one point in their lives, have uttered words along these lines: "No, you can't take a bath in the washing machine,"; "you're definitely an artist but you can't paint the dog," and "how much salt did you put in this cookie?" Oh, and don't forget the time you were convinced you could cut your own bangs. And shave your eyebrows.
7. Questionable wardrobe choices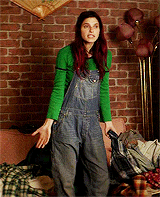 The freedom to choose is a right. But damn if one can easily abuse this right when it comes to dressing up. It's understandable that growing up can be confusing, and your wardrobe choices are a testament to that. But you're in your late 20's now and you still dress like an androgynous preteen. Or, you're still wearing wallet chains.
Regardless, your mother still loves you, even if you do look like a cry for help.
6. Engagement to the unreal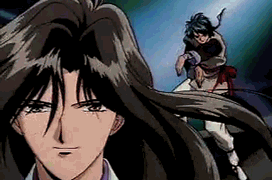 Liking a television show, a celebrity or even cartoons, is normal. But getting married to them is another thing. Remember the time you were convinced that Tamahome from Fushigi Yuugi was your soulmate? Yes. Cringe on that as you realize just how many times your mother had to repeat "it's just a phase" in her head.
5. Donning your castaway, no-shower look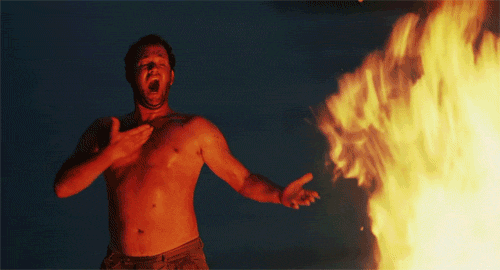 This happens when you decide to spend your vacation binge-watching all your favorite shows, wearing your most comfortable clothes (admit it, it's the ratty ones), and eating nothing but junk. Your mom swears she sees flies circling you every time you emerge from your bedroom for bathroom breaks—which is obviously to pee and not to brush your teeth.
4. Bouts of binge-eating
There's no shame in cravings. But there are times when you surprise yourself even after finishing a bucket of Chickenjoy by yourself. Or finishing two boxes of pizza while watching a 30-minute episode of your favorite show. You might find yourself hating what you've just done to your body, but your mom will still look at you lovingly, and ask if you need a pitcher of cold juice to go with that.
3. Caught exploring your sexuality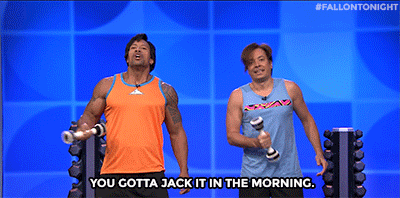 Let's not get into details. But whatever it is that your mom caught you doing in the name of sexual exploration, will be charged under "part of growing-up." Even if it involved fruits meant for your family's post-dinner consumption, or your sexually ambiguous "best friend." Again, let's not go into details.
2. Soiling yourself because you're too drunk
Ah. The beasts we become under the influence. It's weird enough that you suddenly became British after a few pints, but things can get infinitely more interesting when you get too drunk that you sh*t yourself. You and your soiled self can still go home to mom without judgment. Okay, maybe a little. But rest assured, she'll still love you in the morning.
1. Your gross self in general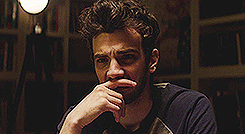 These are things about you that you wouldn't dare confess to even your closest friends. These "quirks" of yours, to put it lightly, put sniffing your fingers after you scratch your butt under the trivial category.
To put it into perspective, there was someone who preserved a booger wall on his bedroom, and his mother asked him only once how long he intends to keep it. If that isn't love, we don't know what is.
Ah, mothers. They seem to have an infinite room for understanding. Which is why one shouldn't take their mothers for granted because who else would love you so completely? Sure, you could say your significant other. But remember, their virtue for unconditional love is something they also got from their own mothers.
Go on, greet your mom a Happy Mother's Day and thank them for accepting you for who you are, no matter how weird you grew up to be despite it all.
What are you thanking mom for this Mother's Day? Sound off in the comments!