Where Are They Now?
8 More Stars
from "That's Entertainment"
By Janus Dosequis Harvey

With the recent passing of the much-beloved Isabel Granada, there has been a very clear spike in interest for the other alums of "That's Entertainment." Inasmuch as we here at the 8List would love to provide, to the best of our abilities, a way to glimpse where some of our beloved stars have gone after their heyday, we realize that more than just a way to satisfy one's curiosity, each and every "Where Are They Now" we come up with is a love letter to the people we try to remember. It's a thank you note to remember people who played a significant role in our formative years (for some of us) at one point in our lives.
In memory of Isabel Granada, and with much thanks to her former loveteam partner, Chuckie Dreyfus, we bring you the (most likely) whereabouts of 8 more people they shared the stage with in "That's Entertainment."
Caselyn Francisco
Best Known For: Pen Pen De Sarapen on RPN 9, and her theatrical chops, leading her to play Kim on "Miss Saigon" in 1994.
Last Officially Heard From In: 2011
Most Recently Known For: Having relocated in the Netherlands, the theater bug never left the lady now known as Casey, as she was even nominated for her stunning turn as Mary Magdalene in Jesus Christ Superstar.
Brylle Mondejar
Best Known For: "Tamis ng Unang Halik" in 1989.
Last Officially Heard From In: 2017
Most Recently Known For: Married to Faith Fernandez just a couple of years ago, this very talented former teen star left "That's…" to pursue the band life, then made it in theatre. He has two lovely children, and by the looks of it, is aiming for a showbiz comeback while staying in touch with his Tuesday Group buddies via social media.
Harlene Bautista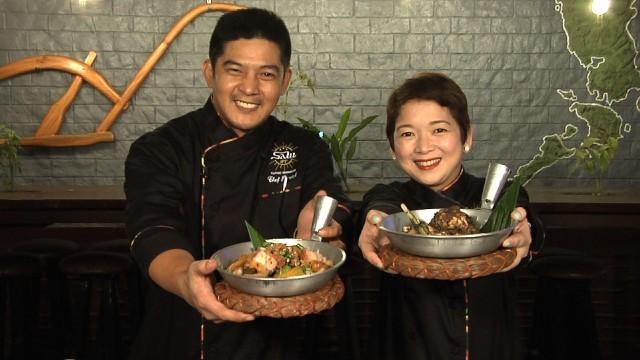 Best Known For: "Gawa Na Ang Balang Papatay Sa Iyo," with Fernando Poe Jr.
Last Officially Heard From In: 2017
Most Recently Known For: When your brother is the mayor of Quezon City and your husband is Romnick Sarmenta, it really shouldn't be too hard to find out what you're up to at present. Aside from becoming a producer, Harlene is also into diving, and has opened up a restaurant in Quezon City called "Salu." Try their strawberry sinigang: it's a national treasure!
Precious Hipolito
Best Known For: Being a highly-regarded child star, culminating in a FAMAS win in 1986. Part of the Wednesday group.
Last Officially Heard From In: 2017
Most Recently Known For:  After a lengthy stint from 2001 to 2009 as a newscaster on Channel 13, Precious Hipolito made the leap into politics in 2010, being married to the infamous QC congressman Winnie Castelo. Last June, controversial jock Mo Twister got into a tiff with her over having her face plastered on a basketball backboard.