Yay Wednesday! |
A Quiet Please
Edition
By Abu Poblete

Watched A Quiet Place yet? No? No?! You should! Everyone should! If you're looking for a good post-apocalyptic movie with never-ending stressful scenes that would make your heart stop, A Quiet Place is perfect for you. But before watching, make sure to read this week's Yay Wednesday first!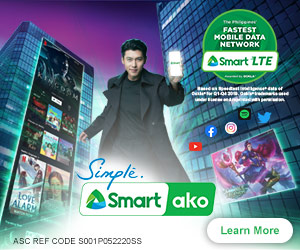 The next most important holy trinity
The Holy Trinity pic.twitter.com/4Zpfe0UOfI

— TUTULI SPIES (@keiakamatsu) April 18, 2018
Alien? Alien!
Bakit 'to totoo
The truth: pic.twitter.com/v1Doy1OlCw

— Potato Corner PH (@PotatoCornerPH) April 17, 2018
Ang cute nila, guys
S A N A L A H AT 💓💓 pic.twitter.com/ab9hwmcbmi

— Zam (@Zameeeeeh) April 17, 2018
Ilang kuko mo na ang nabiktima nito?
Good morning sa inyong lahat except sa nag imbento ng parquet floors at nag influence sa baby boomers to get this impractical flooring pic.twitter.com/67vFGoieyc

— Juris Go (@gojuris) April 17, 2018
Why would ANYONE think this is a good idea?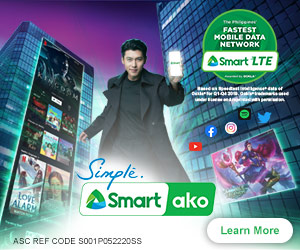 Dora the Grownup Episode 2!
Dora explores her job prospects in Dora the Grownup 2!

Subscribe for MORE! http://bit.ly/AOK_YouTube

Posted by AOK on Tuesday, December 12, 2017
Relatable Dora is the best Dora.
Nash the heartbreaker
WAIT BAHAHAHAHAHAHAHAHAHAHAHAHAHAHAHHAHAHAHAAHAHAH pic.twitter.com/uTrAXRj7Hp

— isabel. (@bernrardokath) April 16, 2018
That Zucks!
G na g si ate sa jeep nung sat
HAHAHA pic.twitter.com/JE8lHAaNIb

— B e a k s b y 🌻 (@JulsIgleshie) April 16, 2018
G na g si ate!
A Quiet Please
A Quiet Please (2001) pic.twitter.com/cClQ6haDcF

— B E B E N (@itsbeben11) April 4, 2018
What are on your list? Share them with us below!