The Story
Behind the World's
Most Iconic Photographs
By   Mike Diez

Pictures, they say, say a thousand words. But it seems that that is not always the case. Here we take a closer look at some of the world's most iconic photographs, and the fascinating stories behind them:
Muhammad Ali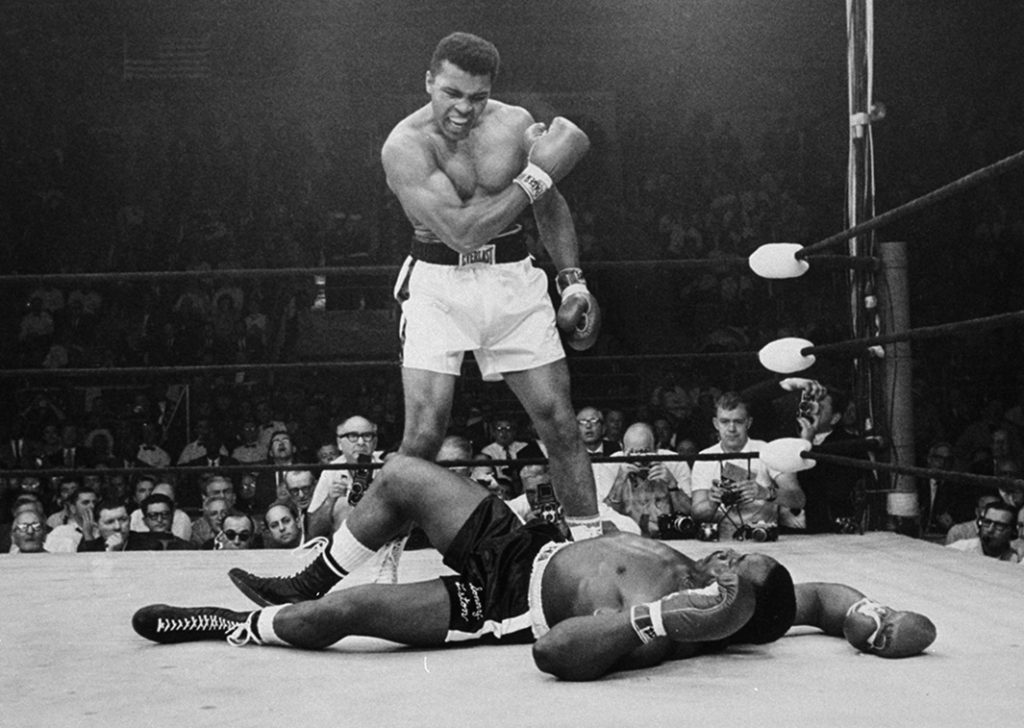 Universally hailed as one of the greatest sports photographs of all time, this shot by Neil Leifer would not have been possible had he not been at the right place at the right time. You see, Leifer's preferred seat was at the other side where this picture would eventually be taken. But a senior photographer pulled rank and got the seat near the judges' table, and Leifer took his seat at the opposite side.
The rest is history.
Michael Jordan in flight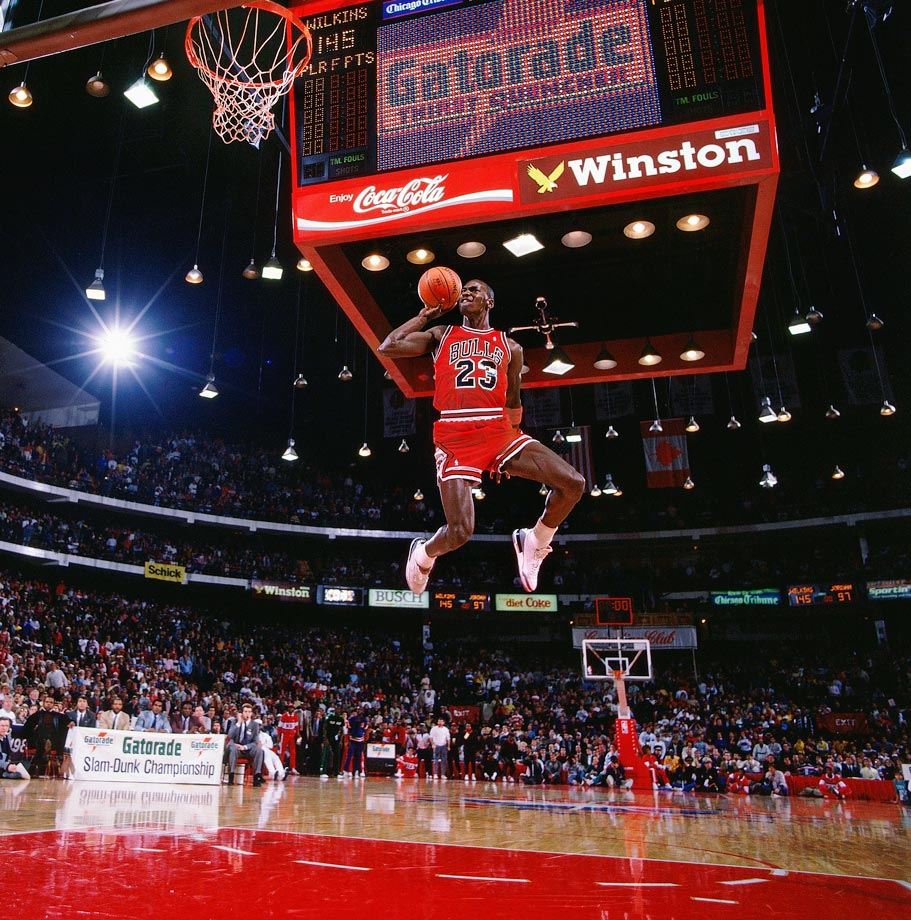 Renowned Sports Illustrated    photographer Walter Iooss Jr. captured one of sports' greatest photographs by doing a bit of research. In the 1988 Slam Dunk contest, Iooss approached Jordan as his Airness was warming up. "I explained that it was really important for me to get a good picture," Iooss recalls. "And it would help if I knew which direction he was going." Jordan obliged. For his last dunk, jumping off from the free throw line, Jordan motioned to Iooss to give him some room. The result is a photograph that would be seen in the rooms of teenagers who would dream of becoming an NBA player someday.
Che Guevarra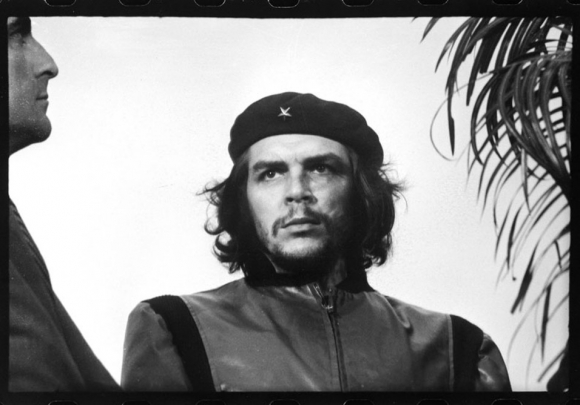 In 1960, a French ship carrying arms to Havana was blown up and 136 people were killed. At the funeral service, as Fidel Castro delivered his speech, photographer Alberto Korda caught a glimpse of Ernesto "Che" Guevarra as he stood up and looked out at the crowd. Korda was struck by Che's expression: earnest, with silent rage–and he immediately took photos.
Understandably, the newspaper Revolucion    ran Korda's photographs of Castro, with fellow revolutionaries French writers Jean-Paul Sartre and Simone de Beauvoir. This photo languished at Korda's studio for a long while. These days you can never escape Che's image. Many of those sympathetic to the revolution decry the capitalist exploitation of the image of one of Communism's most respected leaders.
Beatles, crossing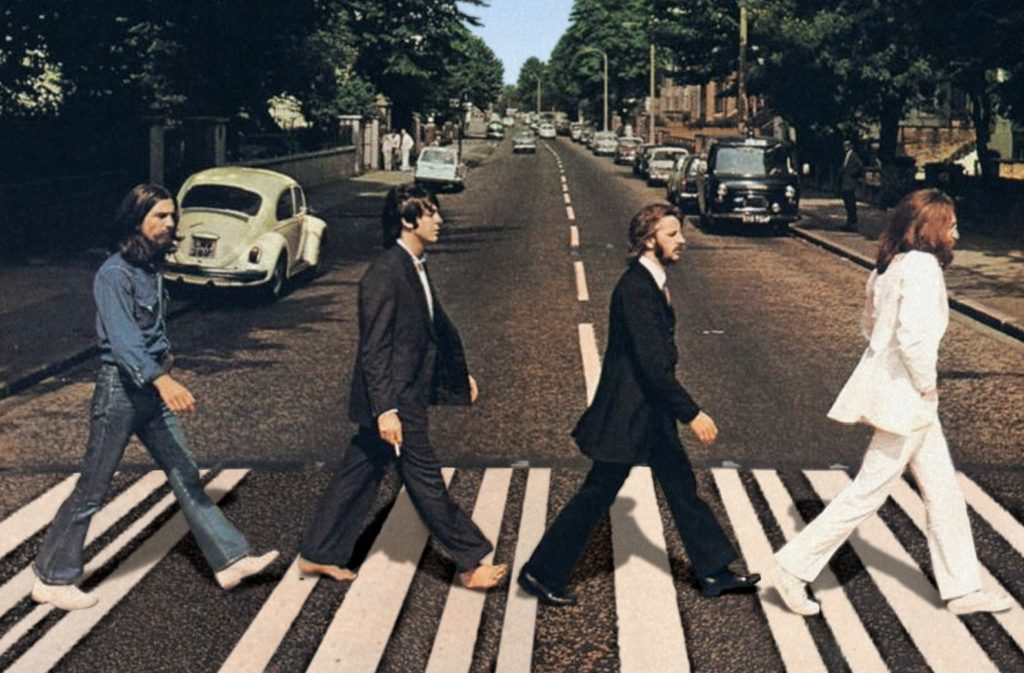 The story behind this iconic photo is not as intriguing as the hysteria that surrounded it after it was released. For the album cover of    Abbey Road, George Harrison, Paul McCartney, Ringo Starr and John Lennon thought nothing of it and simply walked out into the street outside of their studio. With the police holding traffic, photographer Iain Macmillan proceeded to shoot the group atop a ladder. The whole thing was done in 10 minutes.
Shortly before the release of    Abbey Road, an American newspaper ran a story saying that Paul McCartney had died in a car accident. When the album did release, fans took a look at this photo and began analyzing every detail in it: Macca's out of step pace, his bare feet, the cigarette on his right hand (Paul's a leftie), even the license plate on the Volkswagen in the background was scrutinized. All of these convinced them that indeed, McCartney must have died and a look-alike has replaced him. If true, then the replacement was not a bad musician; he went on to have success with the band Wings, and embarked on a fruitful solo career which is still going strong to this day.