What's More Filipino?
Take This Poll and Find Out
If You're a True Pinoy!
By 8List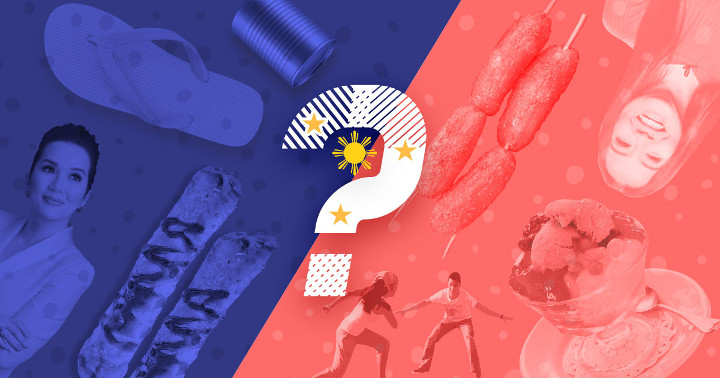 We as Pinoys aren't known to back down from debates, especially if being a true Filipino citizen is involved. But how do we know which of us are true blue Pinoys and which are just a tiny bit Pinoy? Take this poll and find out!
1. Tumbang Preso or Patintero?
2. Sinigang or Adobo?
3. Halo-halo or Dirty Ice Cream?
4. Jollibee or Mang Inasal?
5. Kapuso or Kapamilya?
6. Morena or Mestiza?
7. Turon or Banana Cue?
8. Kris or Mocha?
Want to know your result?
Here's the thing, it doesn't matter if your answer didn't get the better percentage, likewise don't gloat if your answer  did  because  there's no right or wrong answer to this poll! In the end we're all proudly Pinoys living in the same breathtakingly beautiful country, lovers of sinigang and adobo, halo halo  and  dirty ice cream, Jollibee and Mang Inasal, even who you voted into office (although we draw the line on anything that threatens our sovereignty)! That's the essence of democracy–a byproduct of the independence we gained this very day in 1898.
Independence Day couldn't have arrived at a more chaotic time, when a president is as unpredictable as his western counterpart, when traffic is worse than ever, taxes are at an all-time high, Grab drivers refuse passengers, and less than desirable officials are appointed into office. But there's comfort in knowing that we're going through this as a country and, like what they always say, we'll come out strong because we are Filipinos.
Stand tall and stand proud!